Individuals regularly switch from Android phones to iPhones to enjoy Apple's premium hardware and seamless software experience. However, one common complaint we hear from consumers making the transition, particularly in locations like India, is that there is no way to transfer previous WhatsApp chats from your Android phone to your iPhone. WhatsApp has finally listened to our repeated pleas and is now offering an easy solution to transfer your chats from Android to iPhone. If you've been hunting for a solution to this problem or relying on pricey products to migrate your valuable chats, you're in luck.
How to Transfer WhatsApp from Android to iOS Using a Backup
Here are the methods to backup and transfer WhatsApp chats and data from Android to iOS.
Step 1: Use a USB cord to connect your old Android handset, such as a Samsung S10, to your computer.
Step 2: To proceed, launch MobileTrans, pick the Backup & Restore module, and then click the Backup option from App Backup & Restore.
Step 3: Click on Backup WhatsApp and press the Start button to begin the backup procedure.
Step 4: Within a few minutes, MobileTrans would complete the operation.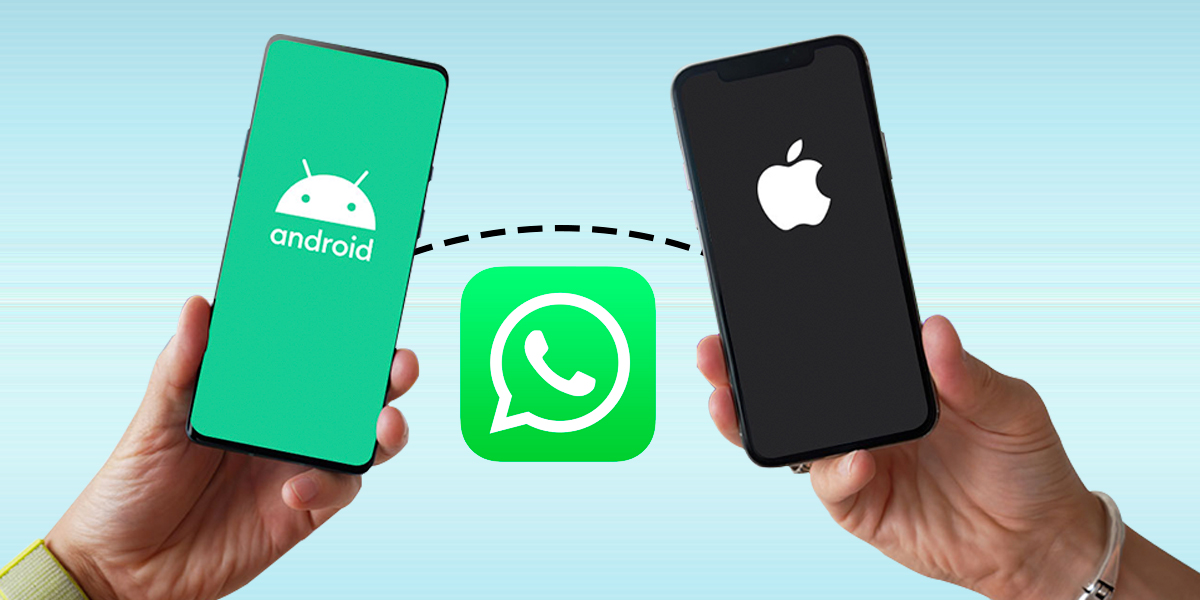 When your new iPhone comes, follow these steps to restore WhatsApp to your iPhone:
Step 1: Connect your iPhone to the computer via the Lightning cord.
Step 2: Launch MobileTrans on your PC, select the Backup & Restore function, and then select Restore from App Backup & Restore.
Step 3: Select your most recent WhatsApp Backup and restore it to your iPhone.
Transfer WhatsApp from Android to iPhone without the use of a PC.
If you do not want to use a computer to transfer your WhatsApp data, you can use the Wutsapper application. You may get it through Google Play.
Wutsapper allows you to transfer WhatsApp data from Android to iPhone 13 without using a computer. All you need are two phones and one OTG cable or USB-C to Lightning cable, and then launch Wutsapper to transfer the data!
Step 1: Install Wutsapper from Google Play. After the installation is complete, launch the app.
Step 2: The app will determine whether your phone has a WhatsApp backup. If not, Wutsapper will demonstrate how to backup WhatsApp on your phone. Remember to bring an OTG or USB-C to Lightning cable.
Step 3: After connecting the two phones through the OTG cable, on both phones, click "Trust" and provide your phone number. The mobile number must be the same as the one used to sign in to your backup WhatsApp.
Then you may begin transferring! Wutsapper will begin by parsing your WhatsApp backup. Try to be patient during the entire process.
Step 4: Parsing is finished! Wait for a while after clicking "Start" to transfer your WhatsApp.
Even if you can't immediately restore an Android backup to an iPhone, it's still a good idea to keep a backup. This ensures that you always have a duplicate of your WhatsApp conversations. You may later see your chats on a machine by using a WhatsApp restore extractor.