If you want to make the best use of your iPhone, there are certain important features to try out like iOS Control Center, Back Tap, Siri, iOS Weather map, Trackpad, Hidden codes for unlocking little known features, Calculator app, Spotlight, Drag and Drop files, using iPhone camera as a Document Scanner.
There are some important updates through which you can make much better use of your device than you are already as the iOS is expanding at a steady phase where you have many hacks, tips, and hidden features that are yet unexplored and enhance your confidence that you've got the right device.
Highlights
The iPhone has many known and hidden features that many users aren't even aware of like iOS Control, Center, Trackpad, Calculator, File drop, Document scanner, among others.
Those who've paid a fortune to buy an iPhone are more often than not worried whether they've done the right thing.
Apart from Siri, there are several other features through which you can make get the most out of your Apple phone.
Hidden iPhone Features to Make Best Use of Your Device
Whenever someone buys a new smartphone, especially an Apple one, there is a constant doubt lingering in his mind whether it was worth spending his hard earned money on the device.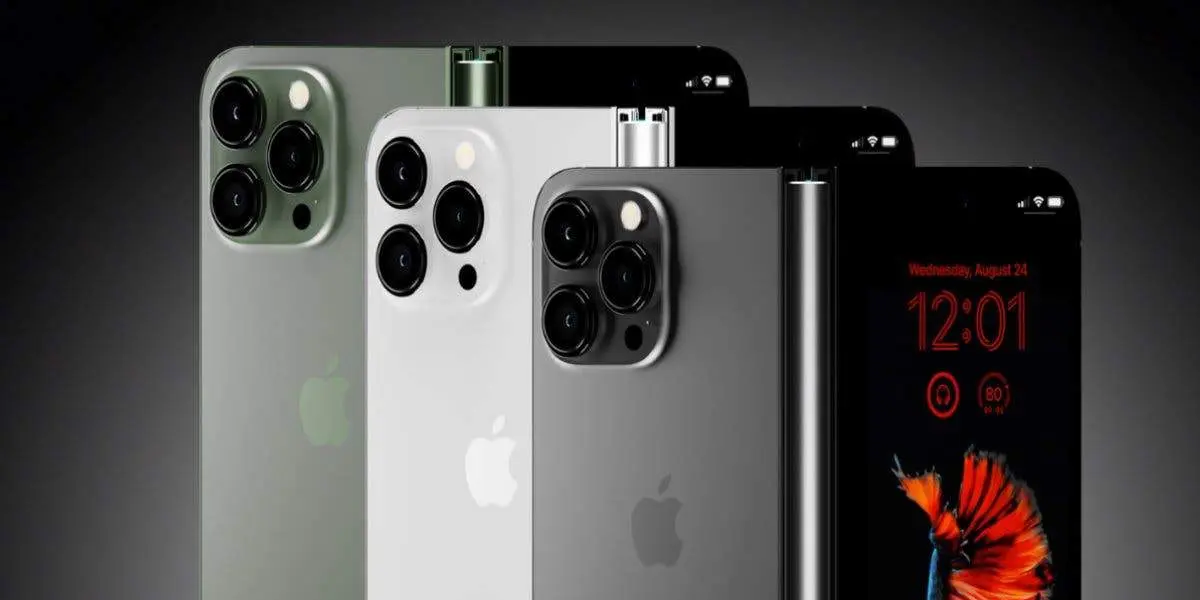 Many people are doubtful on whether any new device will prove to be their money's worth but a big reason for that is their ignorance on certain features and hacks in their iPhone, due to which many people easily dismiss their handset as just another regular smartphone with nothing new.
It is these tips, hacks, and features that help you in clearing your doubts that you've done the right thing by purchasing an iPhone because they help you in understanding the device better because there are so many hidden features that it would take a long time to understand each one of them.
How to Use Dynamic Island on iPhone 14 Pro
Top 10 Hidden iPhone Features
One of the best features that can make any user's life easier is the iOS Control Center Customization where you can add your most used widgets that you like the most to Control Center, where you just need to swipe it down to gain access to them, even when your handset is locked as this feature is of great use when you require the use of a feature at the spur of the moment, especially Music Recognition.
For customizing control center, you need to go to Settings, then Control Center, and then the More Controls section, where you will find numerous controls that you can utilize for further use.
This is an important feature where you can assign numerous functions of different ranges to both double and triple finger tap at the back of your handset, which are similar to gestures on a trackpad.
For using the Torch, you need to Double Tap, while for camera you need to Triple Tap and both are of great use when you own an iPhone 13 Pro Max at odd angles and cannot reach the lock screen horns.
Even though all iPhone 13 smartphones are marked with an IP68 rating, nobody likes to get stuck in the rain for long hours, which is why you need the iOS Weather Map where you get a map that is easily interactive and users can guess the next day's weather and never get stuck in it if its bad.
You get a 12-hour forecast irrespective of your location in the world where you get other features like air quality overlays, precipitation, temperate, pinned locations, while the Weather Map becomes a weather reporter, which can be started by going to the Weather app, then the bottom-left corner of the screen.
ISRO, MapmyIndia join hands to bring homegrown rival to Google Maps
Siri is an application that everyone is familiar with but with the advent of iOS 15, you can make use of this feature to get advanced sharing abilities like sharing whatever is on your screen with anyone in the contact list, while you can also share images, along with songs, in the middle of listening, on Spotify. For sharing your screen, you just need to say, "Hey Siri, share this with…" then type the person's name.
It is a hidden feature that anyone can find through compact keyboards of smartphone screens that are a little hassle-prone, while the exact spot can be located by scanning through innumerable texts.
For using it, you need to press and hold the space bar on your iPhone's space key to turn the keyboard into a trackpad.
Turning iPhone Camera into Document Scanner
There was a time when you required an all-in-one printer for scanning a document for turning physical pages into a digital file. But now it can be done with your notes app as well as you can now utilize the iPhone camera for converting physical text into digital.
First of all, you need to open an app like Messages, Notes, etc. that you want to scan text to, while in the text-entry area, you need to tap and hold on for a few seconds before releasing your finger, where you will see a scanner icon and 'Scan Text' pop up.
Drag and Drop files between iPhone Apps
This feature will help users in saving lots of time as you can just drag and drop the files between different apps like importing a video/image from your webpage or gallery, and drop it into other apps like Notes or Messages.
For doing this, you need to tap and hold onto the file for a few seconds, then move it to the bottom or top of the display, following which you swipe up from the bottom whilst continuing to hold the file with one finger, then open the app you want to drag your file into.
How To Recover Deleted Files On Apple iPhone/iPad?
Enter Hidden Codes for Unlocking Lesser Known Features
There are certain codes hidden from your view that tells your iPhone to do a whole range of things like diverting calls, hiding numbers, launching field test mode, head to Keypad, etc. which can be done by opening your Phone app, go to keypad, and dial one of the codes.
Learn Call Forwarding Codes: How to Activate or Deactivate Call Forwarding on Jio, Airtel, Vi, and BSNL
While some users might consider the app a simple and basic feature, it is much more than that because it can be turned into a scientific calculator while using it in a landscape mode, while you can also delete a digit via swiping in the Calculator app.
Now this is arguably the most popular feature as everyone who's ever owned an Apple product is aware of this particular tool where you can save a lot of time if you want things done very fast and with iOS 15, Spotlight can be accessed directly from the lock screen by swiping down from anywhere except the top right of your screen.