HIGHLIGHTS
Telegram Premium was previously priced at Rs.469 a month in India
The service grants improved functionality to paying subscribers
Telegram Premium was launched in global markets in June
Telegram Premium to Increase its Subscriber Base
It competes directly with WhatsApp and Facebook Messenger
Brief Summary
When it comes to messaging applications, WhatsApp is the first name that comes to mind followed by others like Signal and Telegram even though they both have their own importance but are highly underrated when compared to their more erstwhile counterpart.
Telegram has acquired its own place in the messaging medium as there are numerous subscribers of the application in large numbers and its makers want to capitalize on its growing popularity among the masses.
The messaging app has come out with its monthly subscription service, Telegram Premium, which will make the application cheaper for all subscribers in India as the Dubai based company has announced a price change for its Indian users whilst the revised price is now circulating on the platform already.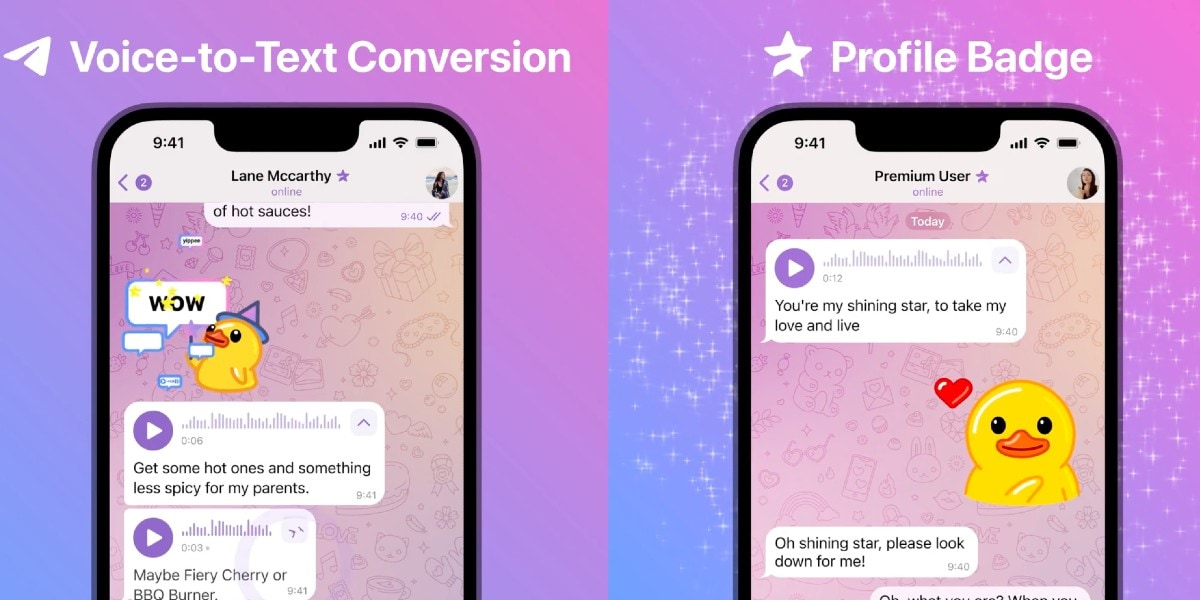 It has been many months since Telegram rolled out its premium service around early to mid-2022, which is being classified as a paid tier through which subscribers can avail new features, updates, and improved functionality, from other accounts and channels to faster speed downloading, which is a good way to raise revenue.
'Telegram Premium is now available in your country at a discount. Premium subscribers unlock dozens of exclusive features'- This is the notification that Telegram has been sending to all its premium subscribers since the past weekend where they want to announce the slash of prices by a whopping 60% to all its users.
The massive slash in prices will increase the subscriber base of the premium service due to which Indian subscribers can gain access to larger 4G file uploads and download everything at faster speed, along with getting access to the ability to convert voice messages into text format.
Some readers might be astonished on hearing this but it is true that, from now on, a Telegram Premium subscription in India can be availed at Rs.179 per month, which is around 60% lower than the global price of the premium subscription when it came out in June 2022.
Up until the first week of October 2022, all the premium subscribers had to pay Rs.469 per month, which is quite higher than the revised price, and this is the reason why there are many people that want to subscribe to the Telegram Premium application immediately.
Conclusion
During June 2022, the premium subscriber count of Telegram service comprised of nearly 700 million active users, which has brought Telegram face-to-face with more popular messaging apps like Facebook Messenger and WhatsApp, which have over 1 billion and 2 billion active users, respectively.
Also Read: Telegram New Features For Enhancing User Chat Experience