Flipkart Big Billion Days Sale
When it comes to the festive season, people are very excited to celebrate it with the entire family together. October 2022 has many festivals lined up with the two biggest- Dussehra and Diwali- grabbing the maximum attention.
It is also the time to celebrate for tech users and gadget savvy individuals as they can look forward to the numerous festive season offers through which they can purchase their favourite devices at a much more affordable price.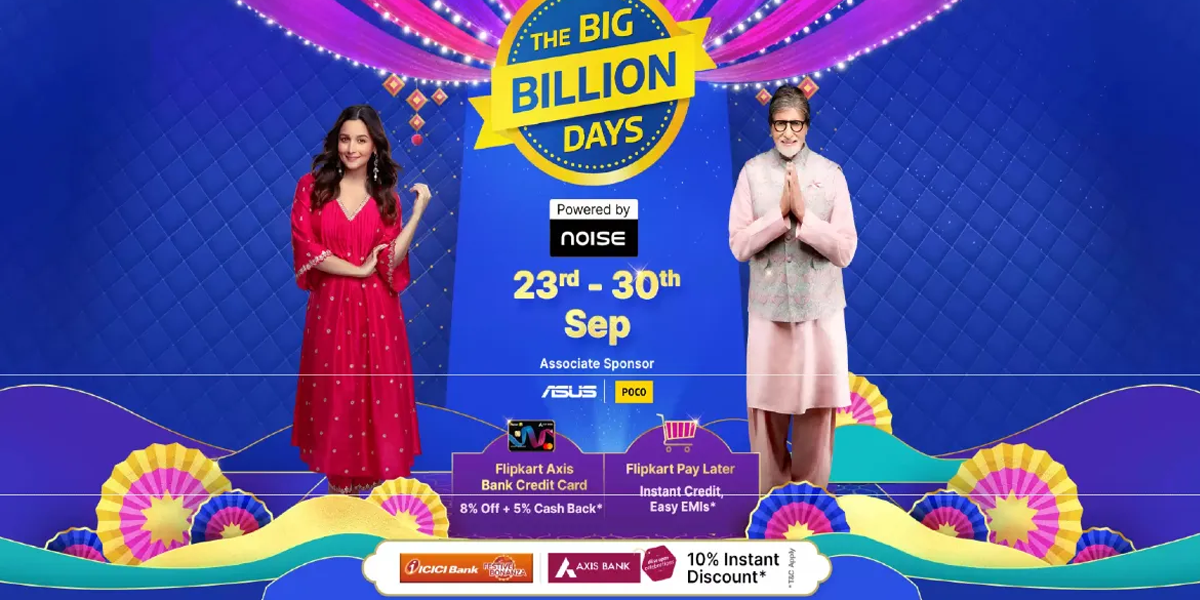 In Brief
Flipkart too is coming out with The Big Billion Days Sale event that begins on September 23, 2022, and lasts for nearly a week up to September 29, 2022, where users can avail the best devices and gadgets at much lesser prices.
Flipkart Plus subscribers have the advantage of looking up the deals prior to the start of the sale offer on various electronic gadgets, home, clothing, mobile phones, laptops, and others.
To begin with, Mi Products will be included in the sale like Xiaomi 11i Hyper Charge 5G that costs Rs.19,999 while the 6GB Redmi 10 Prime is even less at Rs.12,149 and Redmi Note 10T 5G can be purchased at Rs.11,699.
OPPO K10 too is a part of the sale that can be purchased at Rs.11,990 while OPPO F19s will be available at Rs.12,990. Infinix devices will be sold at ridiculously low prices like Infinix Smart 6 that begins with a starting price of Rs.5,849 while Infinix Note 12 Pro 5G can be purchased at Rs.12,599.
Also Read: Nothing Phone 1, Pixel 6a Discount Offers; Big Billion Days Sale
Apple iOS 16 Battery Life Affected by Keyboard Haptics
Apple has had a busy September 2022 where aside from the launch of iPhone 14 series of smartphones, it also came out with the brand new iOS 16 for the smartphones on September 12, 2022.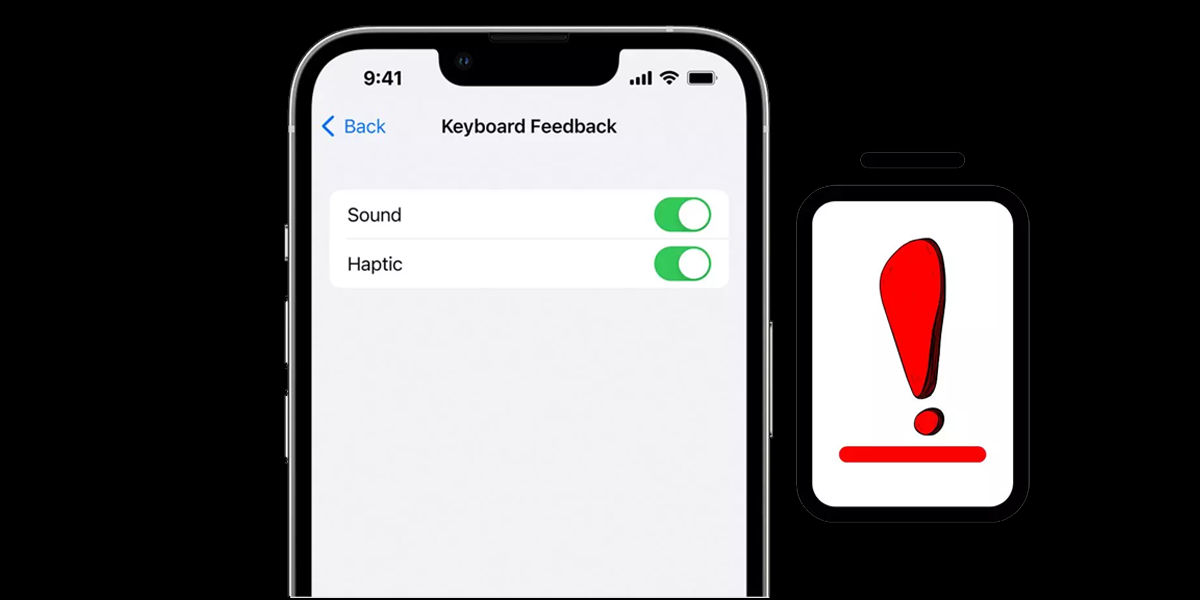 Apple iOS 16 is now available for everyone that uses iPhone 8 or newer models but the going hasn't been smooth for the new generation operating system as many users have complained about batteries draining at a much quicker pace than usual.
The issue was sorted out immediately as restarting the device did the trick but after the problem came out in the open, Apple advised its users to be cautious about the new feature on their iOS 16 operating system, which, they claim, might affect the battery life of their iPhone.
The feature in question is the Haptic Feedback that can be found on the default keyboard of iOS 16 and if it is enabled on the smartphone it starts vibrating a little whenever a keypad is tapped while typing, which confirms to the user that the key has been tapped successfully.
However, Apple has not mentioned anything apart from this, which has left many users confused as to how much battery life is liable to be consumed by this feature and since haptic feedback is not yet deactivated in Low Power Mode, they can either turn it off completely or keep it enabled so that it drains out all the battery.
Instagram Site Goes Down Throughout the Globe
Instagram is one of the most popular social networking services in the world that we have today, along with Twitter, Facebook, and YouTube, that has taken over the imagination  of the millennial generation that no one would have ever guessed.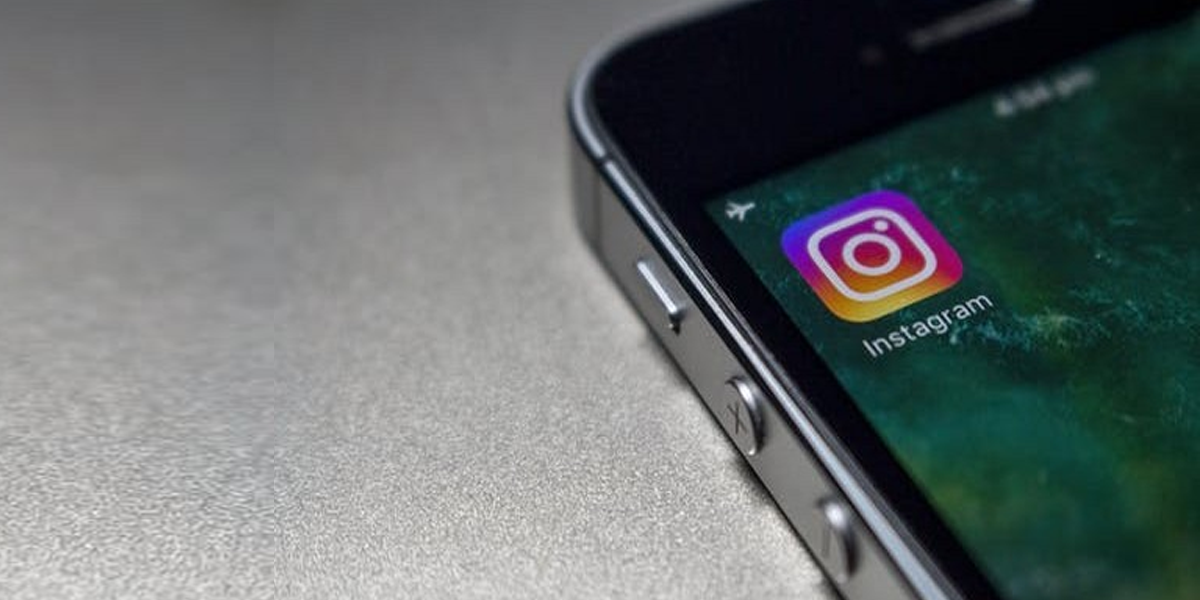 The service is subscribed by millions of users worldwide where almost every second an individual posts some image or popular quote on his/her Instagram handle along with the regular stories that their followers can see.
But just like any other platform, Instagram too has been vulnerable to outages due to which the site has been down on many occasions for many users. The same happened again very recently when many users complained about their feed not working, people were unable to see check their DMs, among others.
Around 70% outage reports on Instagram were for app crashes, while nearly 27% were for server connection, and the rest were for difficulty of users to login to their Instagram accounts.
This isn't the first time that users are facing difficulties in operating their Instagram accounts as such problems pop up every now and then but Meta is definitely looking into the matter and hopes to sort it out very soon.
Also Read: Instagram Issue; How to Archive Its Chats
Wordle 461 Answer for September 23
There are many games out there that test your general knowledge or sharpens your brain to perform better in life especially with a hectic work schedule due to which you're not able to give your time for anything else.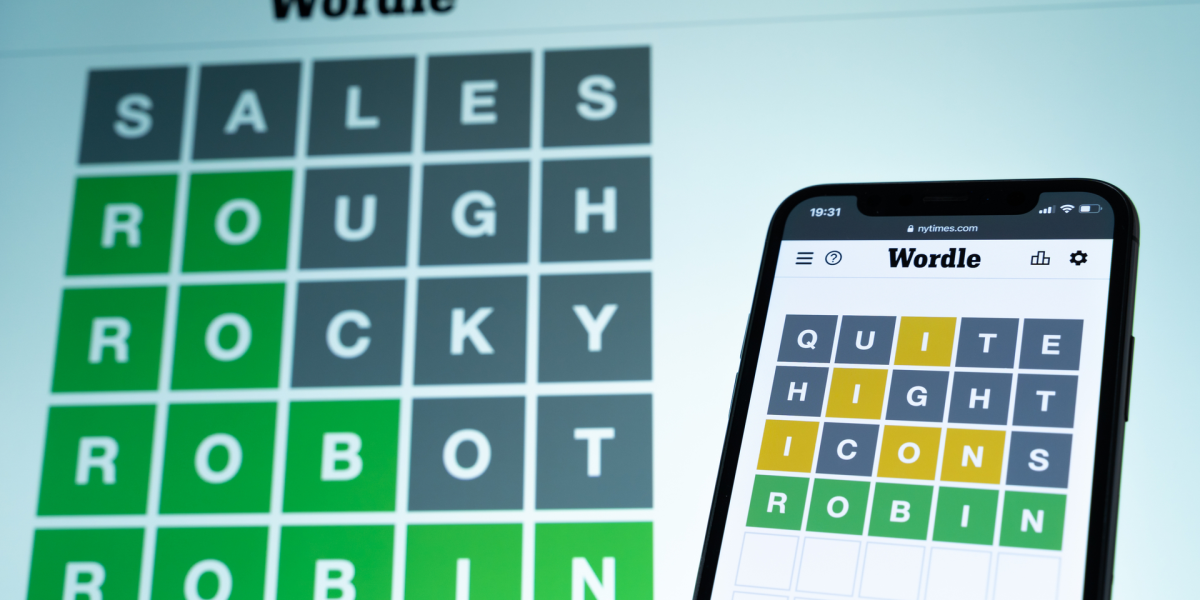 Wordle too falls into the category of web-based games that will increase your focus and concentration and furthermore, it is no rocket science where you will have to solve a complex mathematical equation or science formula.
It is a simple game where you have to guess the correct word via the subtle hints and clues that you get. You will get six attempts for guessing the right answer and end up victorious if you're able to guess within these six attempts.
There are colour-coded hints that inform players of the presence or absence of an alphabet or letter in the game. Every day, you get a new word that you need to guess within 24 hours following which, the official website refreshes to present the new word for the day.
Wordle 461 is out for September 23, 2022, where the word has one vowel and begins with the letter 'S' but there are no repeating letters for the word .The last word is quite rare that occurs at the end.
The word is used to describe as a huge achievement, state of being held in renown. Some might guess it easy while others might take time in deciphering it and, sometimes, ultimately give up.
Wordle Answer for September 23, 2022, is GLORY.