Finally! Snapchat has pushed out an update that makes it way easier for its users to share videos from other platforms directly within the app. The company has announced that all Snapchat users will now be able to share their favourite YouTube videos with their friends directly through the Snapchat Camera.
With this update, Snapchat users will be able to embed YouTube videos in their posts in the form of link stickers. By tapping on the sticker, Snapchat users can access the shared video on YouTube.
The company, in a blog post, wrote, "With this new integration, we're making it easier than ever for these viewers to send their favourite clips and videos right where they are already talking with their friends on Snapchat."
As far as availability is concerned, Snap's latest feature is available for usage on Snapchat's iOS and Android-based apps all over the world.
If you frequently use Snapchat, here's a step-by-step guide to sharing YouTube videos as stickers on Snapchat:
How to share YouTube videos on Snapchat
The feature will work on both iOS and Android, so no matter what phone you use, you will be able to share videos by following the steps below.
Step 1: On your smartphone, open YouTube app and then open a video to watch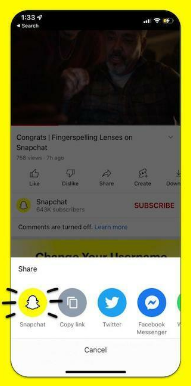 Step 2: Tap the Share button below the video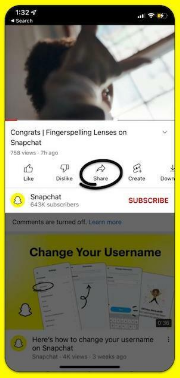 Step 3: You'll now see a variety of options for sharing the video. To access the Snapchat camera, simply click on the Snapchat icon
Step 4: From there, make your original Snap with the automated YouTube sticker, and layer on using any of the creative tools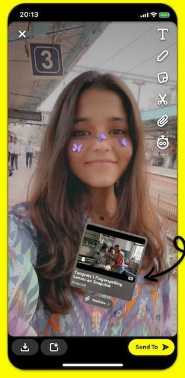 Step 5: Then hit send to share it.
You no longer need to copy-paste or otherwise contort yourself to share a YouTube video through Snapchat. Users on Android and iOS may now post YouTube videos directly from the Snapchat Camera, whether they're sharing them to Stories or individual Snaps. You can apply creative layers like text, and automated stickers will take Snapchat viewers directly to a video in either the YouTube app or a web browser.
Also Read: LG is acclaimed as the 'Most Trusted TV Brand' in India