Samsung can possibly be ranked among the top Android-based smartphone companies. This south-Korean hardware designing and developing company has successfully managed to satisfy its users with every new addition to its devices. We can legitimately visit google and search for anything about Samsung, odds are we will end up rooting for this company way more than ever before. One can easily come across videos outlining several listicles that make Samsung just the best choice for users. Of course, this point can be argued that Samsung is the best android based handset but it is no better than iOS, and we get it! It can be compartmentalized as just another tribal rivalry. But here is the fact, Samsung is trying and learning, improving, thriving, brainstorming ideas, developing devices from new approaches, and introducing and executing path-breaking ideas that make it gain vast popularity and trust among users. Talking about the new launches and introduction of new applications, we can not forget to add the new addition to the samsung's good lock ecosystem- Dropship app that enables the user to transfer the data to any sort of devices including iOS based handsets.
Also Read: Samsung Exynos Gets New SoCs
This new application has just been launched and can be said, practicing its degree of relevance among a small audience as of now. Hence, the application can be installed through Galaxy Store currently available for South Korean users only. Here we have also got some specifications pertaining to this new app, this perhaps can be a deal breaker or deal maker for the application. The Dropship app allows users to share the files up to 5GB per day. It will happen in the following way: firstly, users have to upload files that are selected to transfer from the host device. Secondly, this will create a QR code that will be received to the receiver. Lastly, the receiver can scan the QR code and download the desired file. There are some prerequisites the user needs to keep in mind before initializing to transfer files through this app. It is required that the sender must have a smartphone helmed by Android 13 operating system that is currently available in Galaxy S22 series. However, the receiver is immuned to this notion and merely need to scan the QR code to get an access to the files, the user on the receiver end can just do well with one properly working smartphone, they won't even require to register themselves with a samsung account.
Conclusion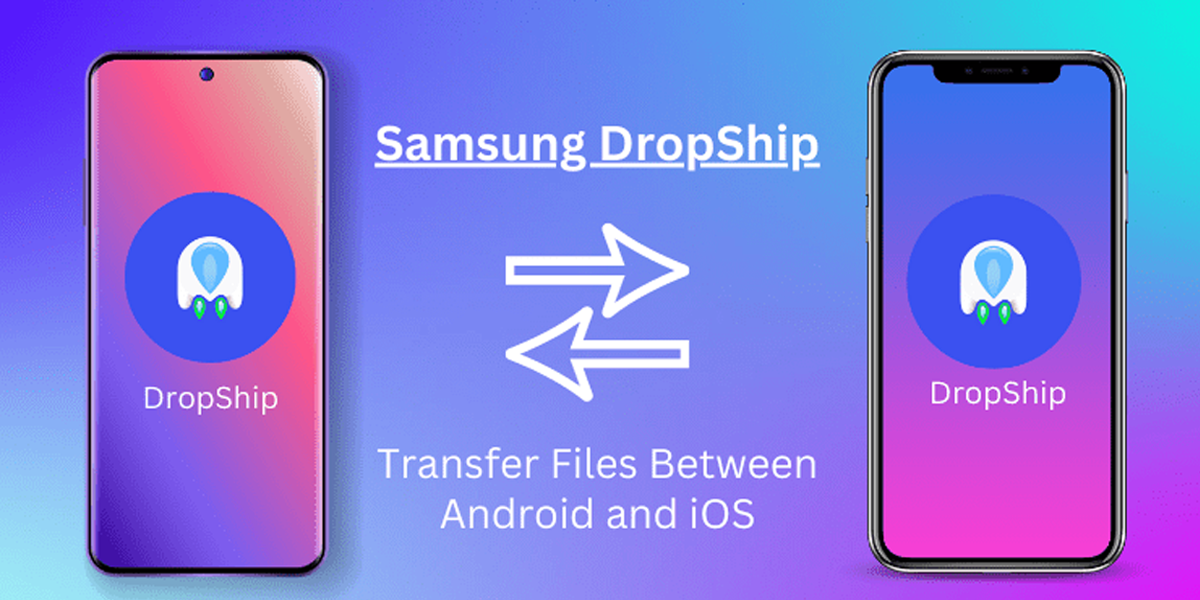 As the aforementioned journey of the files seems like an easy and hassle free task provided by Dropship. But, this app might form a little reservation among the users pertaining to the limited data under or of 5GB can be sent in a day, from the smartphone operating on Android 13, which is right now of limited stretch. The green flag here, includes the eligibility of this file sharing app by Samsung to transfer data across every platform including iOS devices.
Also Read: Samsung Galaxy S22 Ultra for Rs.11