Although some may find it one of the most endearing times of the year, winters are not friendly to everyone. As the bone-chilling wind approaches, getting room heaters sometimes becomes a necessity if you wish to keep at least the insides of your house a little warm and cosy. To inform you more about room heaters and what to know before spending money, here's our room heater buying guide. The guide is prepared to help you in making an informed purchase decision regarding room hearts including their types, uses and price range.
Room Heater Buying Guide
The room heater market is overcrowded with options and getting yourself a room heater is often tricky. If you stand confused about which room heater would be appropriate for your space, here's what you should know before spending money –
Infrared Heaters are for small size rooms
Also known as Halogen or Quartz, these are one of the most affordable room heaters available in the market at the moment. Quickly heats without taking too much power, these work as a small campfire to keep the surroundings cosy.
Fan Heaters are for medium size rooms
Ideal for those not-so-small and not-so-large size spaces, fan heaters blow hot air by heating the surrounding air using ceramic coils. Fan heaters are easier on pockets and can be safely placed in rooms where kids are around since the heater doesn't get hot from outside. Also known as ceramic heaters, convection heaters, or blowers, fan heaters use less power than many other heater designs.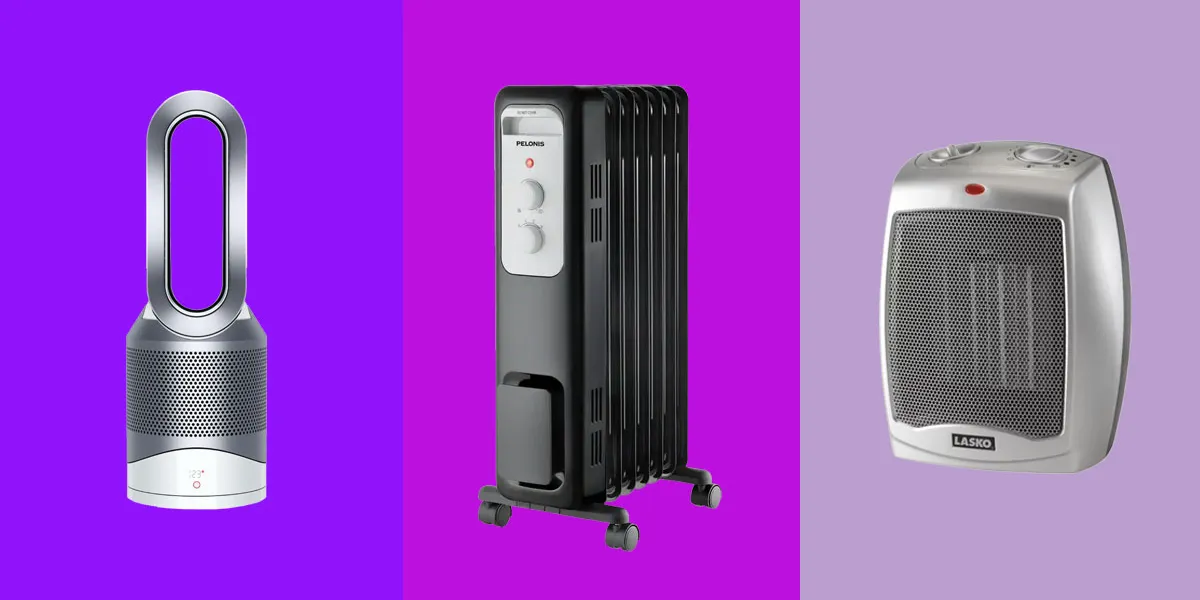 Oil-Filled Heaters for big size rooms
Oil-Filled heaters are the best types and are perfect to keep large-size spaces warm. Although some may say oil-filled heaters take a long time to warm the room but more importantly, these heaters keep the room warmer for a longer period of time even when heaters are turned off. Moreover, oil-filled heaters have effects on your health.
What to Know Before Spending Money on Room Heaters?
Double-check heating capacity and wattage before purchasing. For example, to heat 100 square feet of space, a 750-watt heater should suffice.
Heaters should have a safety mesh or grid in order to ensure kid safety.
Get a heater with temperature control buttons or knobs.
To save power, try to get a heater with a built-in timer.
Always check the star ratings of the appliance. More stars, more efficiency.
Portable heaters are the best pick. Always go for heaters that are easy to handle.