Highlights
Watch Features
Display & Design
Pros & Cons
How do you feel about OnePlus devices? Should you buy the new OnePlus Nord Watch? Is it worth it? Find out.
Brief Summary
We all are surrounded by devices galore and it is virtually impossible to keep track of them all. Every other day, there is a new device or gadget that is launched in India and all over the world.
Tech giants like Apple, Samsung, Sony, alongside many big and small players in the game regularly come out with smartphones, laptops, Smart TVs, smartwatches, and many other electronic gadgets.
OnePlus was launched nearly a decade ago in China and has quickly emerged as a worthy player among the aforementioned tech giants that has successfully carved out its own niche with most of its devices receiving positive reviews from the entire world.
While OnePlus is renowned for its smartphones, its smartwatches happen to be a fairly new segment for the brand. It has just launched the new, OnePlus Nord Watch, in India.
My Opinion
OnePlus Nord Watch comes in a black and blue coloured, squared shaped box with the design engraved on the right and 'OnePlus Nord Watch' right beneath it. On opening, it you find the smartwatch kept inside that is deep blue in colour and resembles a regular wristwatch.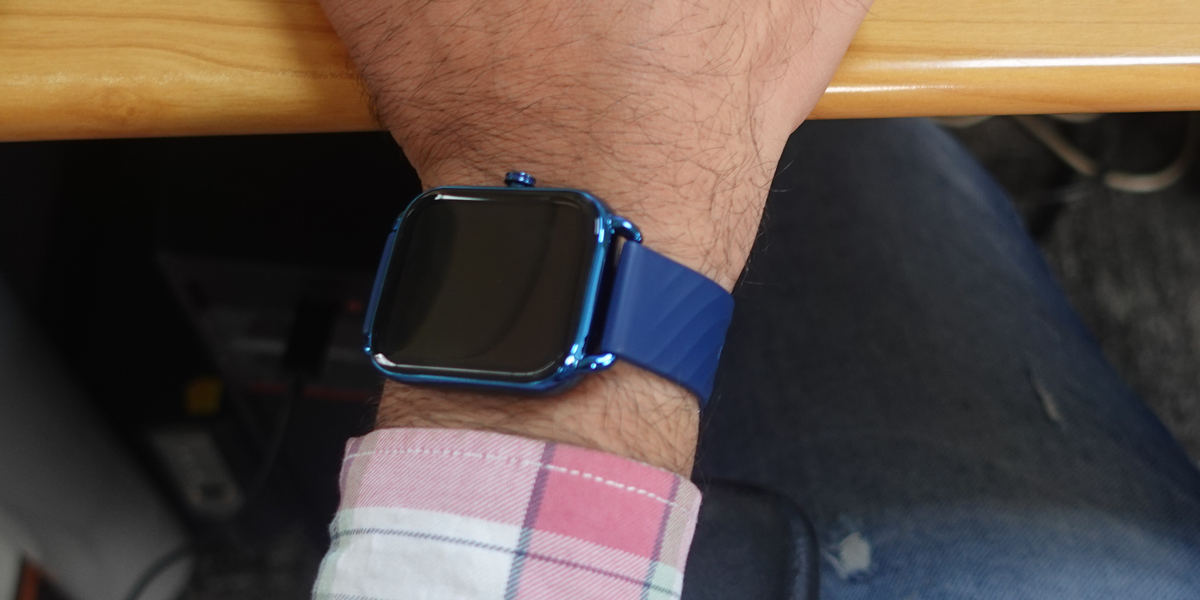 At the bottom, you find the charger pin, USB cable, and the safety manual on how to operate the device, which is a user guide that will help users on how to use the device by following the instructions given.
The smartwatch does not seem like a new device just launched except for its design but is quite light to hold and the features and specifications are just fine. A big letdown is that it doesn't even have a Bluetooth calling feature nor a built-in GPS, which is shocking considering it is from OnePlus.
I was expecting something unique, if not out of the world, from an OnePlus smartwatch and, to be honest, it hasn't floated the boat of many individuals as they feel that not having two important features that any big smartwatch model should have is a big reason for that.
The smartwatch dial is a little heavy when you hold it in one hand while the strap is quite soft and sends out a warm feeling in your fingers when you examine it gently. The Nord watch is not something you call flawless considering its cost, but definitely worth a try.
Also Read: OnePlus Watch to go on sale from April 22 in India
Price & Features
OnePlus Nord Watch comes with a 1.78 inch AMOLED display screen and 60Hz refresh rate while its resolution is 368×448 and 326 PPI while the screen bezels are small and the pick brightness of 500 nits is quite useful upon using the watch outdoors.
Even in broad daylight, you can use the smartwatch or read texts without any issue while the refresh rate is also good. It does feel smooth upon handling it and it doesn't give the feeling that it is a budget smartwatch at all.
OnePlus has definitely done its homework when it comes to the software side of the device and is abundantly clear when you use the watch on a regular basis while the watch doesn't have an Always On display, which is another letdown considering the AMOLED panel, which is excellent considering its cost is Rs.5,000.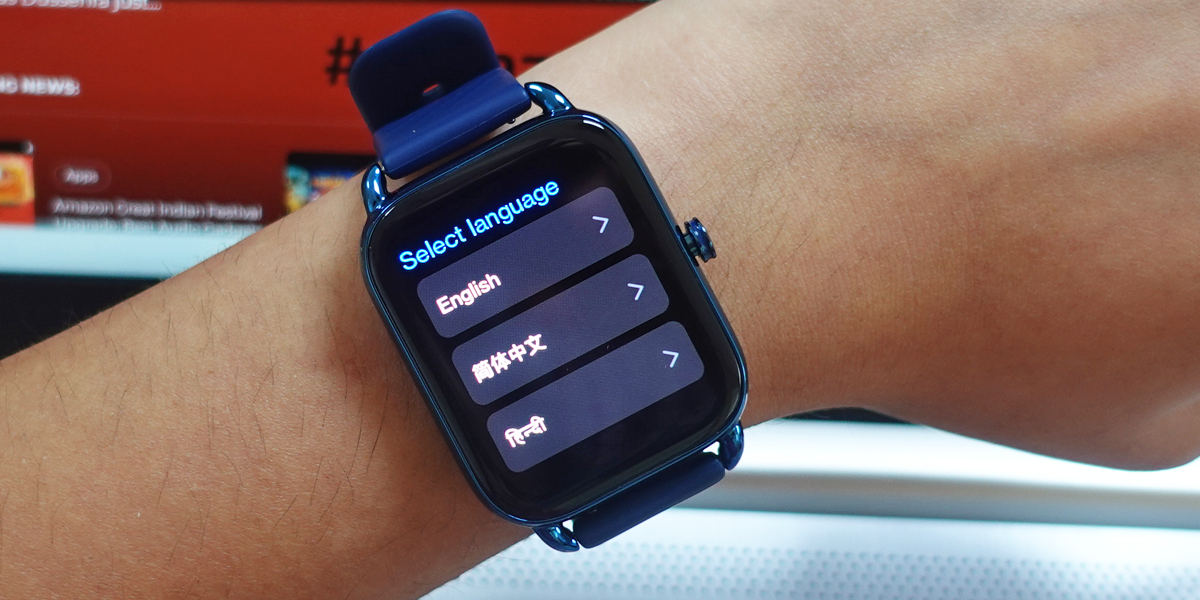 When it comes to display features, OnePlus Nord Watch takes the cake as far as I'm concerned because the frame has a zinc alloy while the buckles are made from stainless steel and the strap from silicon.
When you consider the build, the smartwatch is excellently solid by giving you the premium feel especially if you're fond of budget smartwatches. As mentioned above, the dial is a little heavy and it is because the watch weighs 52.4g, which includes the strap although its frame made of zinc alloy doesn't make it that significant.
The smartwatch is extremely comfortable to wear without hurting your wrist so you can wear it 24/7. The zinc alloy will allow the frame to get scratch marks easily that'll make it lose its premium and regal feel.
Coming to health and fitness features, as mentioned above, the watch doesn't have built-in GPS, which is sad because when you're exercising outdoors, the watch uses all the sensors on active mode whether it is oxygen level, heartrate, GPS, and others to track your live location and provides the burned calories and number of steps you've taken.
The watch comes with 105 sports mode that can be found using the N Health app that you can examine at leisure while the sensors are great and provide accurate fitness data while the sleep monitoring feature is good too as the data reading is authentic.
The starting price of OnePlus Nord Watch is Rs.4,999, which many people feel is too much considering it doesn't have a GPS or Bluetooth calling feature but since it is a brand smartwatch, the health data may not be 100% accurate although the oximeter is accurate with just a 5% error margin.
One of the best features of Nord Watch is the N Health app, which is a typical fitness app, which shows oxygen level, heart rate, and sleep data, among other regular features like reminders and alarms.
The smartwatch instantly connects to your smartphone via Bluetooth while the health app has more than 100 watch faces and if you don't like any, you can use your own image on it for good measure.
Finally, its battery power is 240mAh units that support a magnetic charger and, therefore, does not support fast charging unlike other devices of OnePlus, which is another disappointment considering there are innumerable smartwatches under the Rs.5,000 bracket that support fast charging.
However, you will get a battery life of 10 days with complete usage, which can be believed as it doesn't have Bluetooth calling or built-in GPS so the battery will not be consumed.
If you don't use any of the health features, the battery can be extended to more than 10 days. In short, the battery life depends from person to person as to how they use OnePlus Nord Watch.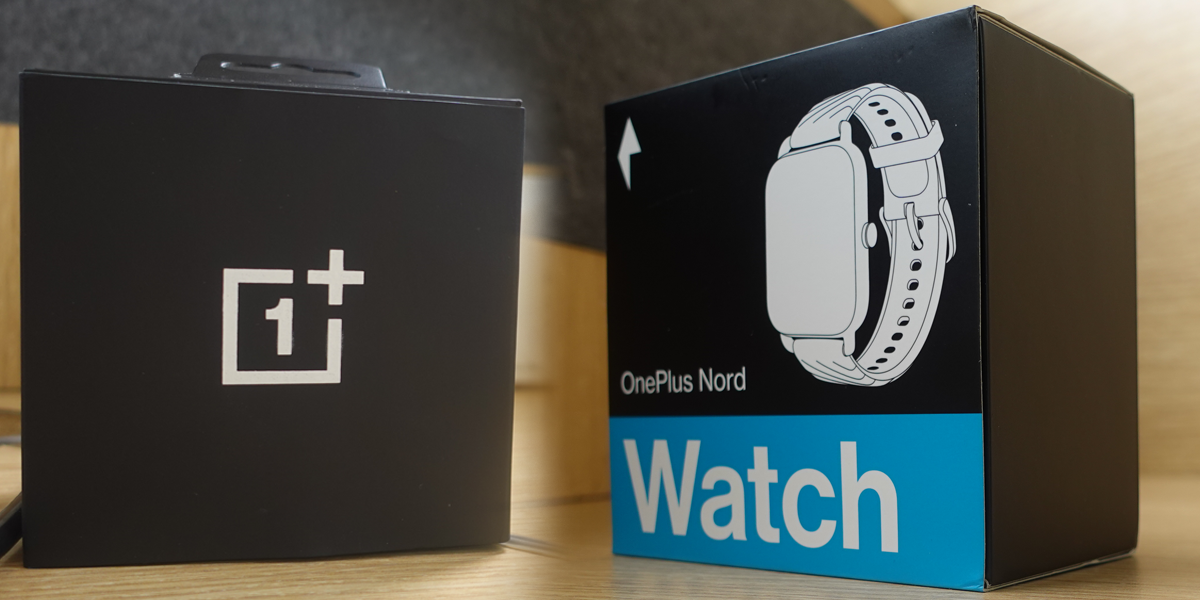 Key Specifications
Display
1.78-Inches AMOLED Display,
60Hz Screen Refresh Rate
70.7%% Screen to Body Ratio
500 nits brightness
Rectangle,
368 x 448 pixels,
326 PPI Density
Build
Plastic Back
Zinc alloy Frame
Silicone Strap
Dimensions
4.52 × 3.72 × 1.04cm
Weight: 35.6g (without strap)
52.4g (with strap)
Strap
22mm Removable (Silicone)
Bluetooth Version
5.2
Microphone & Speaker
Microphone: No
Speaker: No
Sensors
3-axis accelerometer
Optical heart rate
blood oxygen
Built-GPS
No
System Requirement
Android 6.0+
iOS 11+
Battery
240mAh Battery (Magnetic Charger)
7 to 8 days battery life (Full Use)
Features
IP68 Dust and Water-Resistant
100+ watch faces,
105+ built-in sports Mode,
Calories Burned,
Menstrual Cycle Tracking
Step Tracker,
Breathe,
Drinking Reminder,
Activity Tracker,
Heart Rate Monitor,
SpO2,
Stress Monitoring,
Colors
Midnight Black and Deep Blue
Model Number
–
Application
N Nord Application
Warranty
12 Months Warranty
7 Days Replacement
In the Box
OnePlus Nord Watch
Brand Sticker
Magnetic Charging Cable
Red Cable Club Welcome Card
Charging Cable
Price
Rs.4,999
Conclusion
All in all, with all its shortcomings, the OnePlus Nord Watch is definitely worth a try for its price range.  My rating is 3 out of 5 stars.
Also Read: OnePlus Launches Its First Nord Watch