In Brief
OnePlus is one of the most renowned global technology brand that recently launched the OnePlus Nord Watch, which is touted to be the first wearable under the Nord category, which will set a benchmark of sorts for the company.
Nord category of smartwatch was launched to make the OnePlus fast and smooth experience more accessible to users at an affordable price. To keep in line with it, the company has expanded the category even further in 2022 with the launch of Nord Buds and Nord Buds CE.
Nord Watch is made from waterproof and weatherproof material and is also well equipped with a dedicated health and fitness tracker, along with a battery that can last up to 10 days.
Features & Specifications of OnePlus Nord Watch
While exterior is quite exquisite in design, the OnePlus Nord Watch comes with a 4.52cm (1.78-inch) AMOLED display screen and a 60 Hz refresh rate of HD resolution, which complements your daily life with adequate response time and a clear display that has a 500nits level of brightness that plays a huge role in reducing smear and blur even under the sun.
It is quite simple to stay connected by linking the OnePlus Nord Watch to your smartphone through the N Health app. This new ecosystem, once connected, allows users full remote access to regular features such as receiving notifications and controlling music played on your handset.
Fitness enthusiasts have their goals set in their mind due to which the OnePlus Nord Watch maximizes their movements by doubling as a fitness monitor, which makes it easy to work things out while exercising.
The smartwatch needs to pair with a customizable mobile app called N Health through which you can keep a track on your overall state of health and monitor daily activities such as step counting, calorie measurement, and sleep quality.
It is the proverbial fitness guru/companion that fully immerses itself into your active life, and keeps a record of your movement when exercise be it yoga or cycling and it is equipped with 105 fitness modes.
It logs in to your steps automatically when you go for a walk or start running and fully records your entire run from start to finish even when you've stopped awhile for rest and respite.
Users can also avail a health summary in less than two minutes that displays their heart rate, stress levels, and oxygen saturation (SpO2) while for women, the device predicts the monthly menstrual cycle with a built-in algorithm.
The gadget is fully equipped to handle anything thrown at its way as it comes with an IP68 rating, which makes it invulnerable to water, sand, and dust while its strap is created to take you further with a breathable and sweat-permeable material.
Battery Power
The smartwatch reduces charging times through a reliable long-lasting battery with 230 mAh units, which lasts up to 10 of usage or 30 days of standby time. Due to usage of Bluetooth connection taking a toll on battery life, the watch lowers power consumption when on Bluetooth.
OnePlus Build Quality
There are smartwatches, and then there's the OnePlus Nord Watch. Durability and quality are tied to the OnePlus name, and the OnePlus Nord Watch is no exception. The watch has passed 168 hours of burn-in testing and comes with buttons that have been tried over 200,000 times.
The watch strap comes with immense power as it can take tension up to a weight of 8kg while the colour options are Midnight Black and Deep Blue.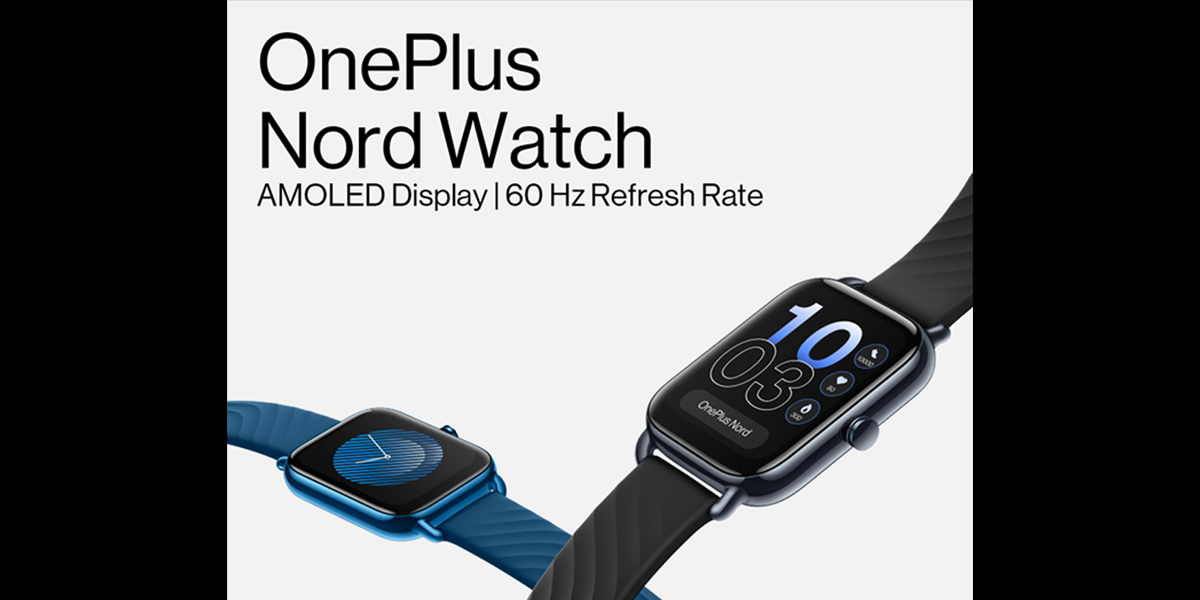 Price and availability of OnePlus Nord Watch
The OnePlus Nord Watch is available for Rs.4,999 and will be put up for sale from October 3, 2022 from 12 noon on OnePlus.in, OnePlus Store App and select OnePlus Experience Stores.
Also, smartwatch will be available on Amazon from October 4 from 12noon onwards and Axis Bank card holders can avail a special discount Rs.500 discount on OnePlus.in, OnePlus Store App and select OnePlus Experience Stores.
Also Read: OnePlus Nord 3, Nord Watch, and More Expected in India Soon