The firm said last week during the introduction of the OnePlus 10T that the OnePlus 10 Pro will be the first device to get the OxygenOS 13 upgrade based on Android 13. In a forum post today, OnePlus revealed that the OxygenOS 13 pre-stable release is now accessible for the OnePlus 10 Pro, only days after Samsung unveiled the One UI 5 Open beta program for the Galaxy S22 sequel.
EU users may need to wait a bit, unlike North American and Indian residents who may immediately install the open beta build.
OnePlus appears to have fully adopted the ColorOS design language when it comes to OxygenOS 13. The most recent OnePlus skin, as expected, adds a number of new features, including, among others, a new animation engine, seamless earphone connectivity, more AOD customization choices, enhanced Dolby audio effects, Kids Space, and fresh Bitmoji AOD animations, and gaming-specific Hyperboost GPA 4.0.
Also Read: OnePlus 11 vs OnePlus 10 Pro Vs OnePlus 10T
Here is the first OxygenOS 13 beta build!
Through an official community post, the company disclosed the availability of the first OxygenOS 13 Open Beta builds for the OnePlus 10 Pro. It has an Aquamorphic design and is based on Android 13. Additionally, it has come to light that just 10 Pro users in North America and India presently have access to the OOS 13 release. Due to some software variations, users in the EU will need to wait before testing the newest features.
Here's a short peek at the home screen, notifications/quick settings panel, and settings app after we previously loaded the Android 13-based OxygenOS 13 beta on our device. As you can see, in sharp contrast to OnePlus' statements from earlier this year, the software has entirely lost its own OxygenOS identity and has just ceded to the ColorOS design philosophy under Oppo. However, it doesn't look that way. The business had previously said that it had listened to user comments and would keep several OxygenOS components and UI standards.
Also Read: OnePlus Pad Testing Phase Begins
To view the whole changelog, visit the OnePlus official community page, which is linked below. You will also undoubtedly run into some software-breaking flaws and difficulties because it is a beta release. Therefore, we advise against installing this beta release on your primary vehicle.
OxygenOS 13 has the following features
OxygenOS 13 makes use of AI System Booster, which further improves the performance's stability and smoothness. AI System Booster's cutting-edge, intelligent memory management techniques enable you to suspend multiple programs simultaneously, allowing you to swiftly switch between them for a quicker, more seamless, and uninterrupted experience.
AODs (Always-on Displays)
Emphasize pertinent and contextual information without requiring you to turn on or unlock your smartphone. With a larger number of AODs included in OxygenOS 13, you have more customization options and may choose the information you wish to have quick access to.  The AODs in OxygenOS 13 provide effortless navigation while using other mobile apps like Bitmoji or Canvas to create masterpieces.
Also Read: OnePlus Nord Buds CE Review
Toolbar Sidebar
You may use Sidebar Toolbox to make it simpler for you to use your device with just one hand. This useful feature offers quick access to all apps and allows you to choose which ones are highlighted there.
In-Game HyperBoost Engine
The HyperBoost Gaming Engine, which enables a number of features aimed at delivering a smoother and more reliable gaming experience when playing compatible titles, is supported by OxygenOS 13, enhancing the gaming capabilities of OnePlus devices. In order to give you the best chance of winning, these features enhance game performance by decreasing frame rate volatility and enhancing touch sensitivity.
Fast Pair
With Fast Pair, you can quickly and easily connect your device to compatible wireless earbuds and headphones, smart TVs, and other devices so you can spend more time enjoying content and less time navigating menus.
Audio Control
You may simply switch from one audio device to another with Audio Switch. There are no interruptions while switching between headphones, resulting in a seamless sound transfer.
2.0 Private Safe
OxygenOS 13 introduces an improved version of the Private Safe, which stores data, documents, and media files in a virtual safe where they are protected from access by other programs.
Also Read: OnePlus Launched Today
OnePlus 10 Pro OxygenOS 13 Beta 1 Installation Guide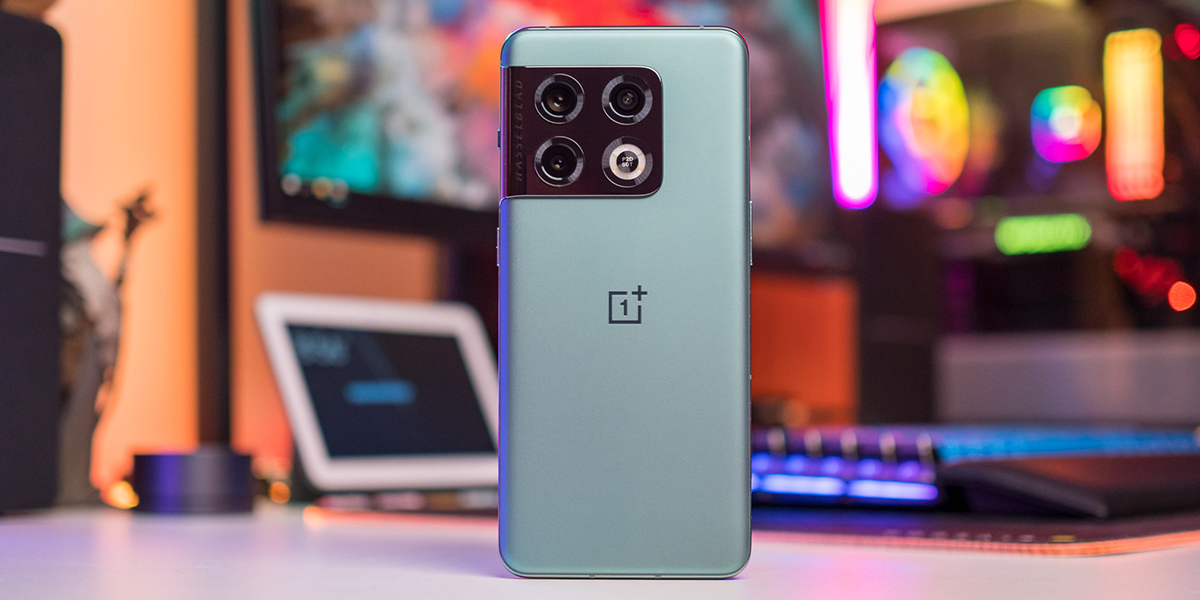 You may obtain the OxygenOS 13 beta 1 OTA builds from the company's forum post using the URL provided here. (https://community.oneplus.com/thread?id=1128573883411595264) Before continuing with the procedures below, keep in mind to download the build appropriate for your area and upgrade your device to OxygenOS 12 version (A.15):
From the community thread that is referenced above, download the most recent ROM ZIP file.
In the phone's storage, copy the ROM ZIP package file. To eliminate the inconvenience of transferring data between your PC and smartphone, we advise downloading the ROM straight to your phone.
then select from the drop-down menu "Settings -> About device -> Software Version -> Click on Build number 7 times (To activate developer mode)."
Go to "Settings" and then "About device" and "Up to date." Then, "Click the three-dot icon." and last, "Local install." Then, to install the ROM package, click on the associated installation package, then select Extract, then Upgrade.
Click Restart after the upgrade has been finished. The OxygenOS 13 beta 1 has been successfully installed on your OnePlus 10 Pro.
When and on which devices will OxygenOS 13 be released?
Since Android 13 hasn't yet been launched and this should be based on it, OnePlus has stated that OxygenOS 13 will arrive "soon" and will be available to the public first on the OnePlus 10 Pro through an open beta test. The OnePlus 10T will be the following device to receive the update "later this year."
OnePlus 8 Pro, OnePlus 8T, OnePlus 9, OnePlus 9 Pro, OnePlus 9R, OnePlus 9RT, OnePlus 10 Pro, OnePlus 10R, and OnePlus 10T are the company's flagship products.
OnePlus Nord CE, OnePlus Nord CE 2, and OnePlus Nord CE 2 Lite are among the Nord product line's offerings.
Also Read: OnePlus 11 Battery, Fast Charging, Design, Specifications Leaked Ahead of Launch