Every reputed brand comes out with a new device at regular intervals. The device undergoes changes and upgrading in features and specifications not only to live up to the potential of its predecessor but to the expectations of its users.
OnePlus Nord Buds are new products that bear the unmistakable stamp and expertise of OnePlus that has been a worthy addition to the extensive lineup of products churned out by the tech giant.
People except nothing less than the best when it comes to the products launched by as big a company as OnePlus and, true to its name, the company too lives up to the expectations of its loyal fanbase.
Brief Summary
OnePlus Nord Buds CE is the newest contribution to the audio lineup of OnePlus, which has always been a challenge for the company as it receives stiff competition from other tech giants like Samsung, Apple, and other companies in this matter.
As with other devices, Nord Buds CE is also targeted towards the masses and one big reason why it has become the talk of the town is that it is the company's cheapest TWS earbuds and is therefore considered a notch below in terms of pricing compared to Nord Buds, which come at a starting price of Rs.2,799.
It comes with a spec-sheet that packs with a punch but we are going to learn more about these buds for the users that are considering buying it and would therefore like to gain more information surrounding it.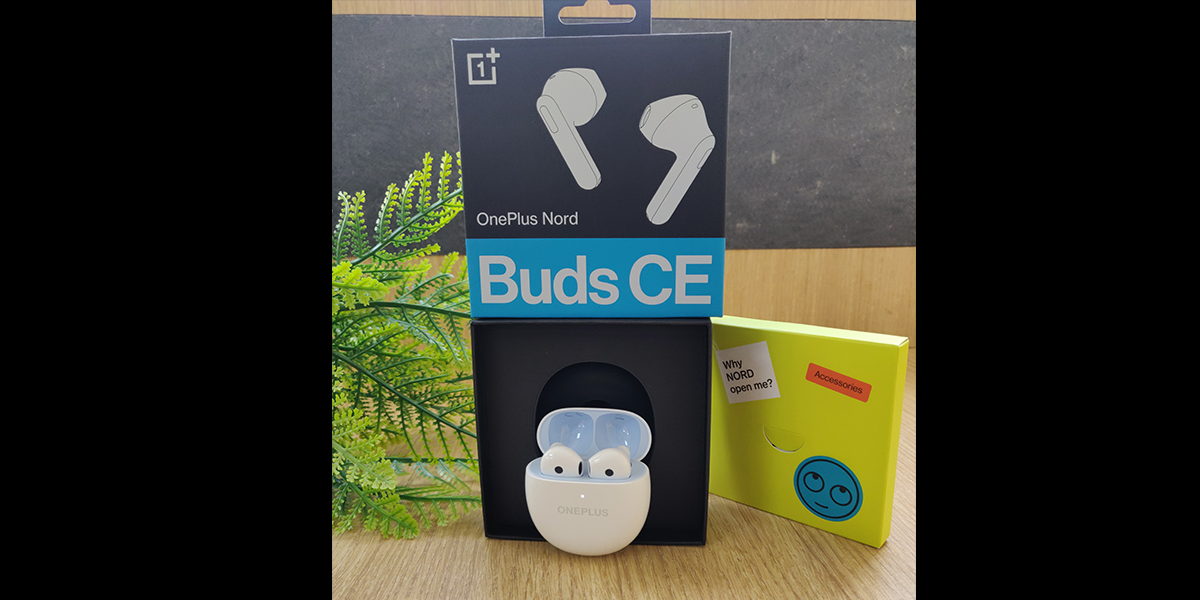 Design
Nord Buds CE comes at a starting price of Rs.2,299 and this is a good amount for TWS earbuds considering their competitiveness but, sadly, the TWS market value is not as great as it was a couple of months back given the cut throat competition it has received from the likes of Oppo, Vivo, Realme and their ilk.
It is difficult to categorize Nord Buds and sometimes many of them are identical to one another but Nord Buds CE have their own look that is quite distinct from its predecessors whether it is the charging case or the earbuds themselves.
The case that these buds come is light to hold and can easily fit into compact pockets   while the buds themselves are compact and lighter that you can see for yourself upon opening the box but it needs to be mentioned that they do not have a rubber tip.
One can comfortably fit them into the ear where they give a warm and snug feeling and they don't even pop out if you shake your head, less violently, or are walking at a brisk pace.
While taking the earbuds out of the box, the majority of its weight is gone and they feel light as a feather so it is easy to carry the box in your hand or keeping it in your pocket while wearing the earbuds as the weight inside is almost negligible.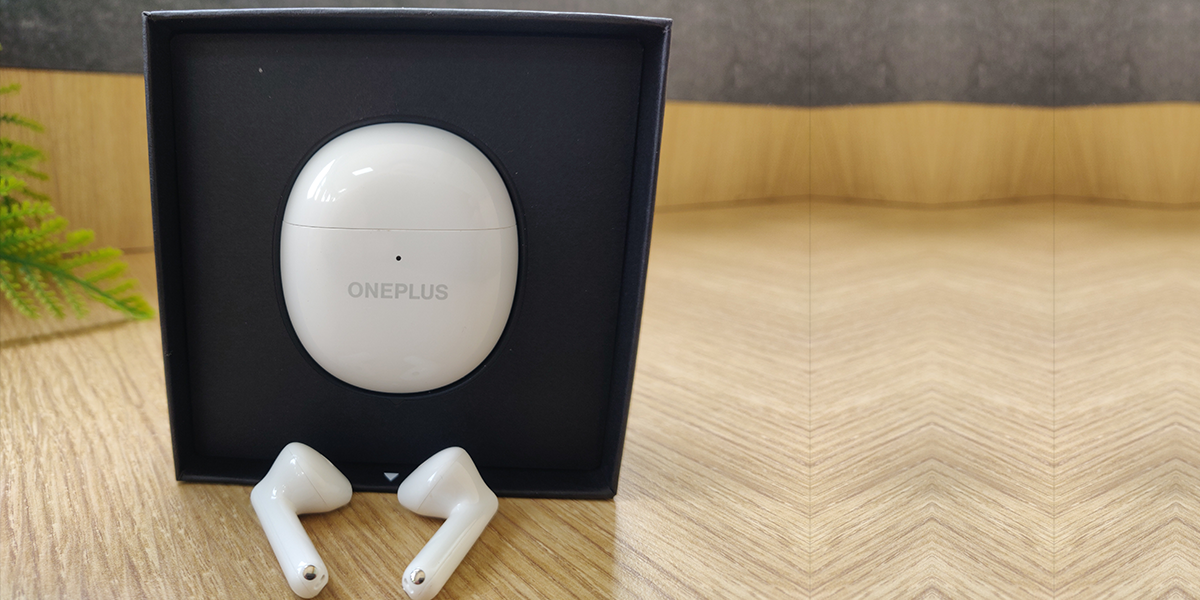 Given the feather light weight of the earbuds, they can be worn for many hours with little to no distress but to give an exact figure as many users would like to know about it, the box is 3.5g while both earbuds are 33g.
You'll find a USB Type-C port at the bottom of the charging case with a battery power of 300mAh, which means that you can charge the earbuds five to six times approximately but you'll find no button in the case, which is used for pairing with another device.
The upper lid of the case is quite weak and can easily come off in case the box is held upside down but when you close the box, the effect is quite soft and easy that gives a strange but happy feeling.
Also Read: OnePlus Launches two new devices
For enabling touch controls, you need a miniscule portion of the earbuds' step while the surface is flattened out very slightly and can be identified upon touching. The functions too are standard where you need to single tap for play/pause and double tap for switching to the next song and answer/end calls.
For gaming aficionados, the game mode can be entered through triple tapping upon which the voice assistant too is activated. The test controls work perfectly although you'll find a slight latency with an iPhone but when you use a OnePlus handset, the latency is barely noticeable.
The review unit is Moonlight White along with Misty Grey and it you can pick either of them based on preference although you can feel a milky hue on the white unit while the earbuds are rated IPX4, implying that it is waterproof and resistant to sweat.
Even if you wear it out on a heavily rainy day, they work perfectly and it only serves to show that they're quite commendable in terms of features when compared to Nord Buds and that's saying something given the response it received.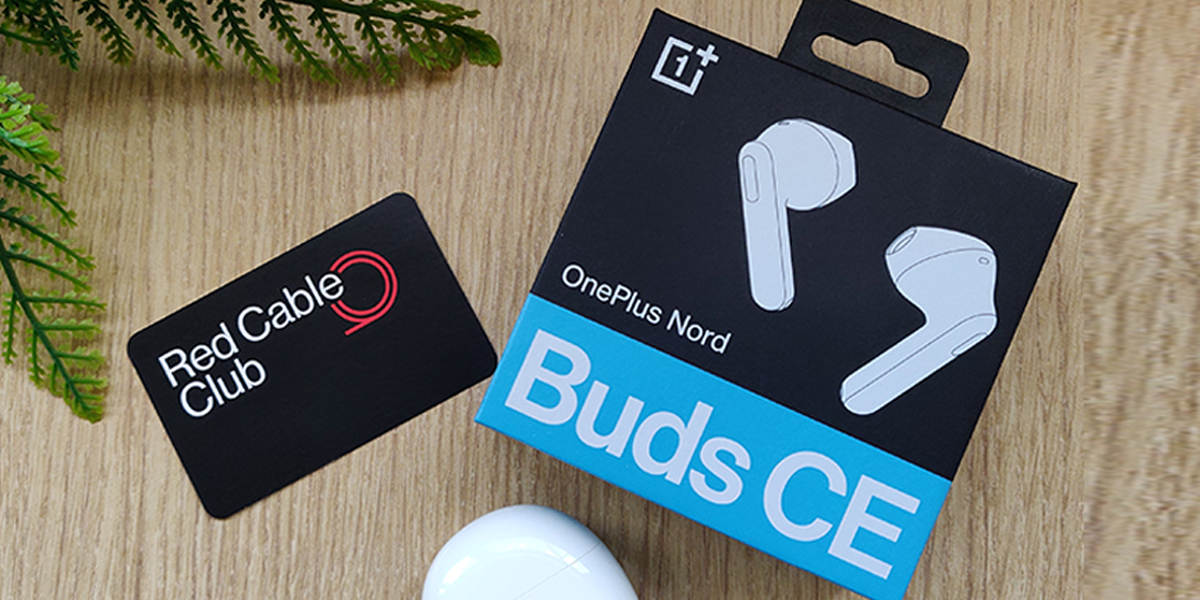 Connectivity
There are no problems with connectivity as it is perfectly seamless when done with a OnePlus device that just requires a single tap but when done with other devices, the situation is quite different as you have to pair the earbuds via Bluetooth although the saving grace is that you need to do it only once.
Once they're paired, there are no further hindrances to the connection, which is nothing to be surprised about given that Nord Buds had shown the same results. Phone calls in an indoor setting have shown great results as the audio was loud and clear on both ends although the AI noise cancelling feature proved to be a small glitch.
Conclusion
It needs to be mentioned that OnePlus has indeed taken a whole new and refreshed approach in the design of Nord Buds CE as even though it is light, there are no compromises made on the comforts of the user while wearing them in the ears.
Users can wear it for the whole day without feeling strained or uncomfortable, which is a boon for music lovers as they can listen to their favourite songs and videos as much as they want.
To conclude, OnePlus Nord Buds CE is definitely worth trying out and is available on Flipkart and its retail partners' store. Wearing the earbuds gives a great feeling that is increased manifolds when you watch or listen to your favourite stuff, which is literally music to the ears.
Also Read: OnePlus Nord 2T 5G Vs Poco F4 5G Camera