HIGHLIGHTS
It has a large 5,000mAh battery and supports up to 80W fast charging
The 10 Pro 5G has a new Sony IMX615 selfie camera
The performance and software experience of the 10 Pro 5G are very good
What are the qualities you look for before buying a smartphone? What is your favourite tech brand? What are your views on OnePlus 10 Pro 5G? Is it worth your money? Find out.
In Brief
The year 2022 has been the year of electronic devices as many of them were well received and tech giants like Apple, Samsung, Sony, Google, Microsoft, and many others coming out with many gadgets like smartphones, laptops, tablets, among others.
OnePlus too has contributed richly this year in terms of devices, which is quite a huge achievement for a company that is less than a decade old and to hold your own amongst the likes of Apple and Samsung is no less than a herculean task.
OnePlus smartphones are extremely popular throughout the world and with India being virtually the biggest export market for all tech giants, the company has exported many of its devices in the country since the past decade, most of which have been received well.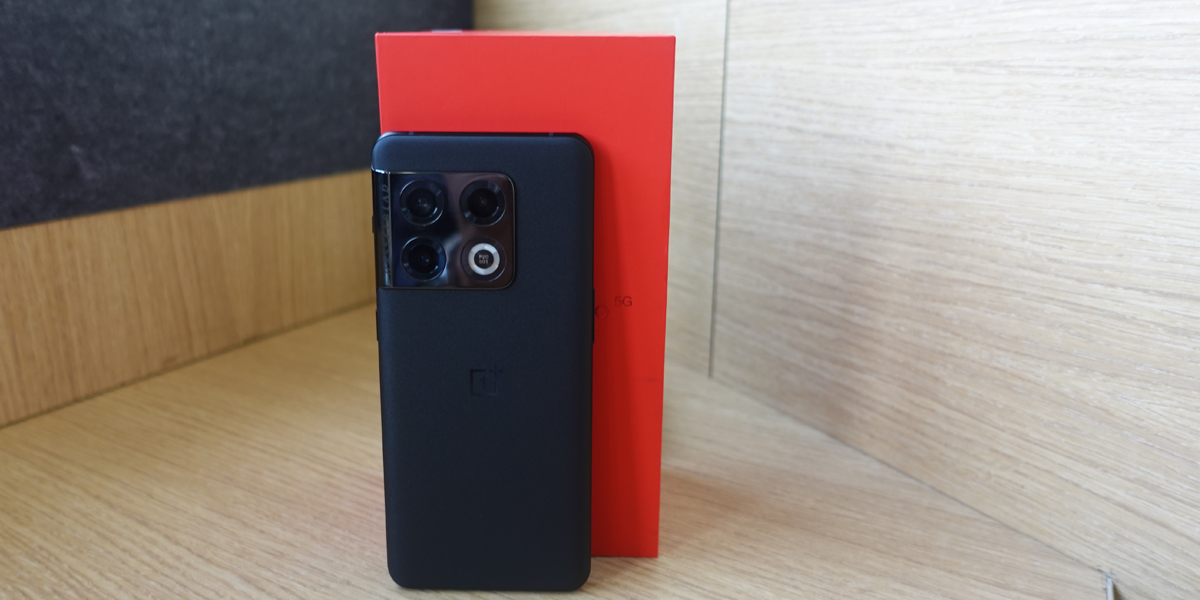 OnePlus 10 Pro 5G was launched in China in early 2022, which makes it a very different launch this year. The handset is slowly finding its way into other countries only now, which also includes India.
This is the one of the few models in the OnePlus 10 series of smartphones as of now while the 9 series had released three models in India last year and is the flagship model for the brand that the makers have pinned very high hopes on to emerge as successful.
OnePlus 10 Pro 5G is quite slick in design and very nice to look at that will prove to be just as successful as its predecessors because things are looking bright for the model as it has picked up to where OnePlus 9 Pro had left off by incorporating many changes on paper that makes it a worthy flagship model.
While some people were unhappy with the news of the design, I find the design very slick and exquisite, along with its numerous features and specifications that makes it completely different from other devices released this year.
My Opinion
OnePlus 10 Pro 5G has come in a red and black coloured, rectangular box with 'OnePlus 10 Pro 5G' imprinted right in the middle while the bottom it is given 'Co-developed with HASSELBLAD', again in the middle.
The box does seem a little heavy to hold, which led me to believe that there are many other things inside the box. Upon opening it, I found a black rectangle shaped package in which the device's manual was kept along with the safety instructions where it told you what and what not to do with the device.
On further examination, I found another package cover, smaller in size than the first, which had a number of small pamphlets where one mentioned about the OnePlus Red Cable Club along with its official website that powered everything it was connected while the card itself was attached to the back.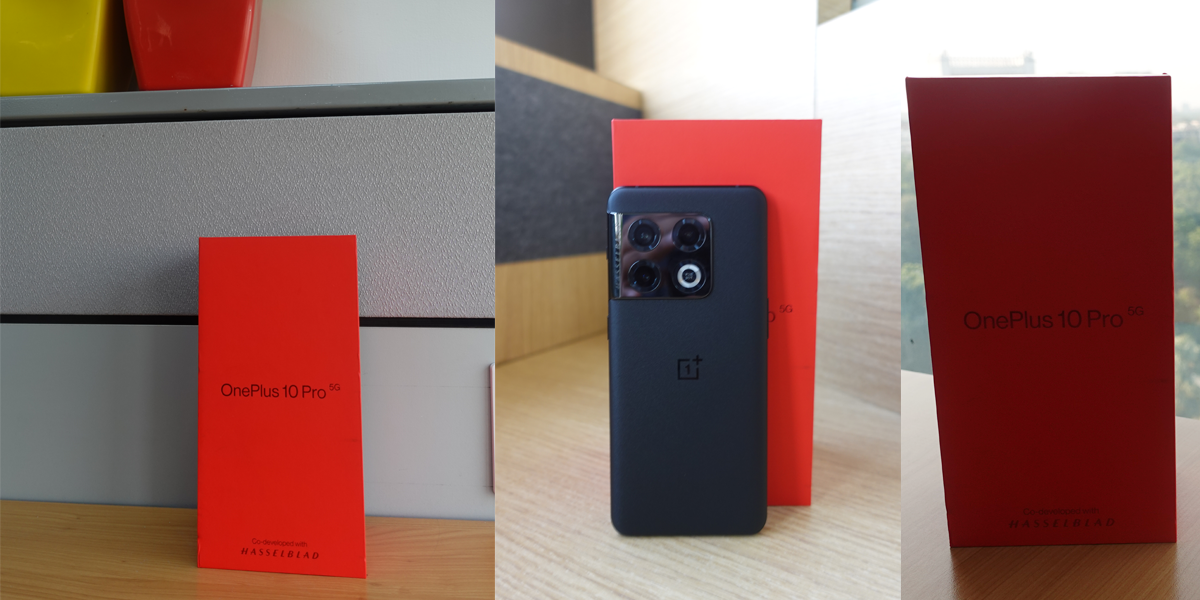 Another one was a 'Quick Start Guide' on how to start and operate the device in its initial stages along with a set of 'Must Know' instructions on what all you can expect from the handset and its features.
Then, there was the smartphone in all its glory with a shiny back cover while the display screen looked very exquisite at a first glance, as though it had just been purchased from the showroom.
The handset was a little heavy, which I though was due to the back-cover but even after removing it, the smartphone still felt the same, which is why I handled it carefully as though holding a delicate but expensive piece of glass painting.
The phone was kept in a white plastic cover underneath which was the mobile charger that had '80W SUPERNOOC' engraved at the back while the charger fire was dark red in colour and looked good.
Then there is the USB Type-C cable, and other things such as a SIM eject tool, stickers, etc. to complete the picture, which is does give out a feeling of royalty upon first viewing it.
I felt the design was similar to the previous OnePlus models but the phone was quite good as I thought the features and specifications lived up to my expectations, which is why others should get to know of it as well.
Design, Features & Specifications
Many people found 10 Pro 5G's design very similar to the previous models, which is why it received immense criticism during the initial stages because many users felt that the camera module layout and its shape resembled that of a kitchen hob but I felt it had its own distinct look.
The camera module, with ceramic coating, does seem to be inspired by Samsung's flagship models that came out some time back but the display had Gorilla Glass Victus, which means that the device is scratch free.
The device is heavier than its predecessor at 201g but slimmer at 8.55mm while it is powered by Qualcomm Snapdragon 8 Gen 1 with an LPDDR5 RAM and UFS 3.1 storage configuration, 120Hz refresh rate, QHD+ resolution, 10-bit colour depth, low blue emissions, colour accuracy, and HDR certifications.
Moving on, the LTPO AMOLED panel, belonging to second gen, is a good improvement in this model as the refresh rate can be lowered to 1Hz while the in-display fingerprint sensor is better positioned as well, which makes it easy to locate and use.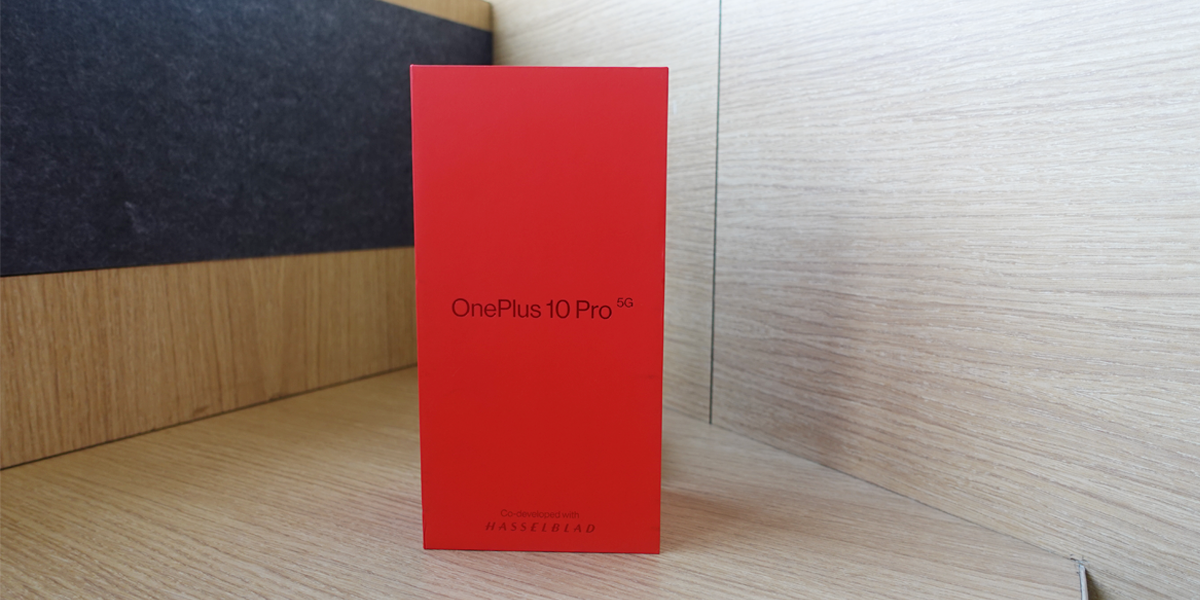 It comes in two variants- 8GB RAM + 128GB storage and 12GB RAM + 256GB storage, both of which cost Rs.66,999 and Rs.71,999, respectively, while there are two colour options to look forward to viz. Emerald Forest and Organic Black.
The Ultra-wide camera has a 50 megapixel resolution while the rear view camera has 48 megapixel SONY IMX789 sensor with an f/1.8 aperture, OIS (optical stabilisation), video recording at up to 8K 34fps while the telephoto camera has an 8 megapixel resolution with f/2.4 aperture, and OIS.
The optical zoom is around 3.3X while the digital zoom is 30X while the camera app is exquisitely designed, which makes it quite a unique thing to look at as the camera gives a shiny look to the whole device.
Coming to battery, the capacity has increased to 5,000mAh that is dual celled, a trait it shares with 9 series smartphones but this model comes with an 80W fast charging support as mentioned above while the wireless charging is the same 50W AirVOOC standard.
The battery life is quite excellent as I was careful to test it with the display resolution set to Auto and 120Hz refresh rate. I used the phone carefully where I watched a video for around six hours of onscreen time with an active SIM and was quite astonished to find that battery level went only 25% down by the end of the day.
If the display resolution to QHD+ and game heavily, the runtime will be quite less, but most users are quite satisfied with this battery life while the handset itself ran for nearly 19 hours in the HD video loop test, a unique time.
OnePlus 10 Pro 5G also features stereo speakers with Dolby Atmos, NFC, Bluetooth 5.2, and Wi-Fi 6. The one minus point about the handset is that it does not come with an IP68 rating for any of the units sold in India, unlike the Verizon specific models that are sold in the US that have the rating and the ones sold in other countries have the same seals and water ingress protections in place.
Conclusion
OnePlus 10 Pro 5G, in a nutshell, has its fair share of pros and cons where the upgrades are a huge improvement when compared to the 9 series models. The battery too is large with quicker charging with more powerful AMOLED display and SoC, better selfie camera features, and many more.
Coming to the drawbacks, it is prone to overheating like its 9 series counterparts when the camera app is on during hot weather while the ultra-mode camera is unusable for macros while the images are not available in detailed format.
Overall, my rating for OnePlus 10 Pro 5G is ***/5 stars.