Introduction
Olight has introduced a new carbon fiber flashlight that is considered to be quite tactical when compared to the company's previous models, which has acquired an excellent reputation flashlights of topnotch quality.
Highlights
Olight is a well known company that has produced many flashlights with the latest one being The Unique i3T EOS that has carbon fiber
It comes with an IP-68 Rating, which makes it highly resistant to water
It also has a strong battery life through which different tasks that require more light can be performed easily and quickly.
Unique i3T EOS Carbon Fiber Flashlight
We all have become accustomed to electronic gadgets and devices around us, especially in this day and age when it is virtually impossible to exist without them, as can be seen around you.
Flashlights are considered ordinary gadgets when compared to smartphones but it cannot be denied that they are just as useful as them. While some might argue that smartphones have flashlights too, it is difficult to say no when the flashlight manufacturer is Olight.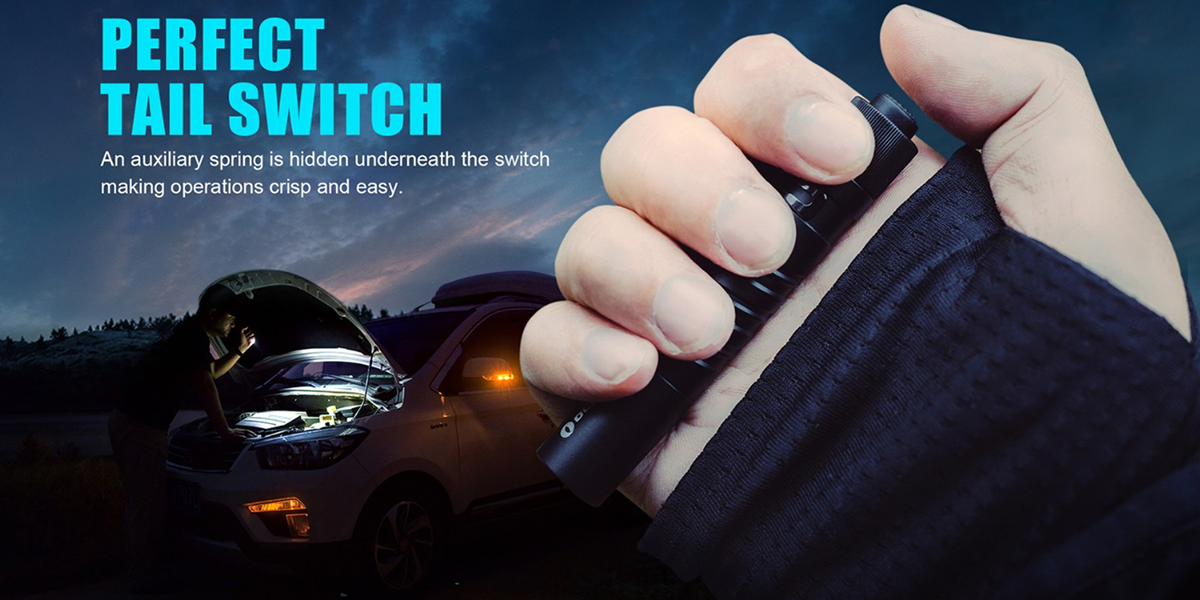 The company is well known for making torches and flashlights of A1 quality whose efficiency can never be doubted upon, which includes its latest model called the unique I3T EOS that is a carbon fiber flashlight.
Olight has claimed that it is one of the best products they've come out with in recent times because it has been created via a series of processes that are extremely complicated that includes fusion of aluminum alloy and carbon fiber.
Olight is one of the biggest tech-driven lighting companies ever, which is why its words can't be doubted, especially when you see that prior to I3T EOS, the stores did not have any fiber flashlights of any kind.
I3T EOS Carbon Fiber Flashlight Features
I3T EOS comes with a strong pocket clip that is easy to store in your pocket where you don't have to worry about it falling out because the clip is such that it is firm but not too tight so as to cause discomfort to anyone.
The flashlight will continue to work even after being doused in water as it comes with an IPX8 Rating, which is one of the biggest plus points that any flashlight should have in current times.
I3T EOS also has an LED that is of great use with a TIR as it is capable of producing a balance beam with low and high brightness settings, where the low one is useful for reading and up-close tasks, while the high one is useful for doing tasks in the dark.
Recommended Reads: