Everyone knows the importance of keeping their teeth in good shape, which is why there is an interesting promo sale for Christmas in the form of Oclean X Pro, a flagship toothbrush model that you can get for a discounted price of just $99.99.
Those that don't care much about such things should realize that proper dental care plays a key role not only in keeping the teeth in good shape but also the whole inside of the mouth, thereby keeping health issues induced by poor dental care at bay.
World Parkinson's Day: Noida school students develop device to help Parkinson's disease patient
Highlights
This Christmas, you can avail some interesting discount offers like the one on Oclean X Pro.
Oclean is one brand where you can get some of the best toothbrushes and dental accessories, along with an expansive portfolio.
The Christmas promo reveals that Oclean X Pro can be bought for a price of just $99.99.
Oclean X Pro Available at a Discounted Price of $99.99, Reveals Christmas Promo
It is our duty to keep our teeth in the best shape possible, which can be easily managed by brushing twice a day, eating healthy stuff, and not subjecting your teeth to tasks where you need tools and sharp instruments.
For example, many people use their teeth to open a can or any other plastic item, which can cause grave damage to them and lead to chronic dental issues that plague you forever.
Luckily, Oclean is one such company that realizes the importance of proper dental care because people working there are experts in the field, which is why the brand's toothbrushes and dental accessories are always to the point, while Oclean's expansive portfolio is quite enviable.
Oclean conducts promo sales events on a frequent basis where it has one for Christmas as well where customers can avail excellent discount offers on toothbrushes like this time it is for the toothbrush Oclean X Pro.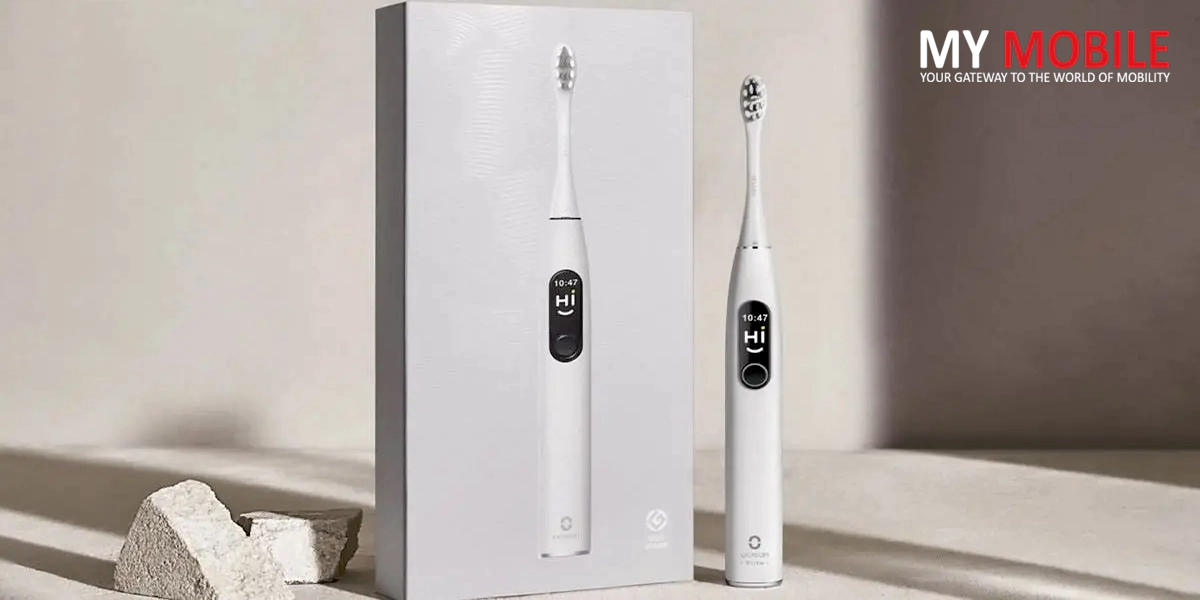 Oclean X Pro is one of the company's elite and flagship models in the toothbrush category where you can get advanced features like a smart screen for tracking the missed areas, along with a 6-axis gyroscope and 8 brushing areas where people can totally control their brushing.
The Maglev motor delivers ultra-sonic power at 84.000 movements/min, while it is extremely quiet with just 45dB. Users can choose from 4 modes and 32 intensities for their teeth, while the plans in the application can be customized as well.
The toothbrush also comes with an IPX7 waterproofing rating and smart timer function but the Christmas promo is one that no one would want to miss as you can purchase it for a discounted price of $99.99, along with extra bonus accessories packaged in 4 extra brush heads and a wireless charger, which cost $35 for free.
List Of Premium Gadgets Made Affordable By Xiaomi
Oclean W1 Water Flosser
Then there is the Oclean W1 Water Flosser that comes with an aerodynamic technology through which you can mix oxygen and water to deeply clean your teeth, while the power is generated through the powerful air pump rotation that removes resaidue and adds 6.13% oxygen to give fresh breath.
Thanks to the Christmas promo sale, you can get this toothbrush for just $79.99, along with some free bonus accessories like two extra N10 nozzles that cost just $35, which is an offer no one can refuse.
Best Self-Grooming Gadgets To Get Ready for the Holiday Season