Nokia G60 5G recently got its much anticipated India launch in the mid-range smartphone segment. The smartphone, with a price tag of Rs 29,999, sports decent features that include a Snapdragon 695 chipset, a 120Hz dew-drop notch LCD panel, a 4,500mAh battery, and a triple-camera setup with a 50MP primary lens. However, launching Nokia G60 5G in an already crowded mid-range smartphone segment has invited touch competition right from the beginning.
And one of the smartphones that stands in direct competition is the Nothing Phone (1). With both smartphones dropping in the same price range with a similar set of specifications, it can be really difficult for a potential buyer to decide between the two. So, to answer Nokia G60 5G vs Nothing Phone (1), which phone to buy at Rs 30,000, we are doing a quick comparison in terms of features, price, design and specifications.
Let's start with a quick feature comparison between Nokia G60 5G vs Nothing Phone (1):
| | | |
| --- | --- | --- |
| Features | Nokia G60 5G | Nothing Phone (1) |
| Display | 6.58-inch FHD+ LCD display with 120Hz refresh rate | 6.5-inch FHD+ OLED Display with 120Hz refresh rate |
| Processor | Snapdragon 695 SoC | Snapdragon 778G+ SoC |
| Storage | 128 GB | 128 GB |
| Camera | 50 MP + 5 MP + 2 MP rear camera | 50 MP + 50 MP rear camera |
| Front Camera | 8 MP front camera | 16 MP front camera |
Nokia G60 5G vs Nothing Phone: Which Phone to Buy at Rs 30,000?
The design and look are probably the key differences between the Nokia G60 5G and the Nothing Phone (1). While Nokia G60 is more classy looking with a big display and a dewdrop notch, the Nothing Phone (1) is a lot more chunky in its design. It comes with flat glass on the front panel and also has flat aluminium sides, somewhat similar to the previous  iPhone but not quite like them either.
A rather not-so-noticeable difference between the two smartphones is the display, which again has a lot to do with the design and overall look of the smartphones. Nokia G60 5G with its 6.58-inch Full HD+ LCD screen, a dewdrop notch, and a 120Hz refresh rate get thick bezels on all sides of the display.
Many users would feel these display specifications by Nokia are average and actually quite dated. While on the other hand, we have Nothing Phone (1) with a 6.55-inch full HD+ OLED panel that comes with the support of a 120Hz refresh rate for a decent smartphone visual experience.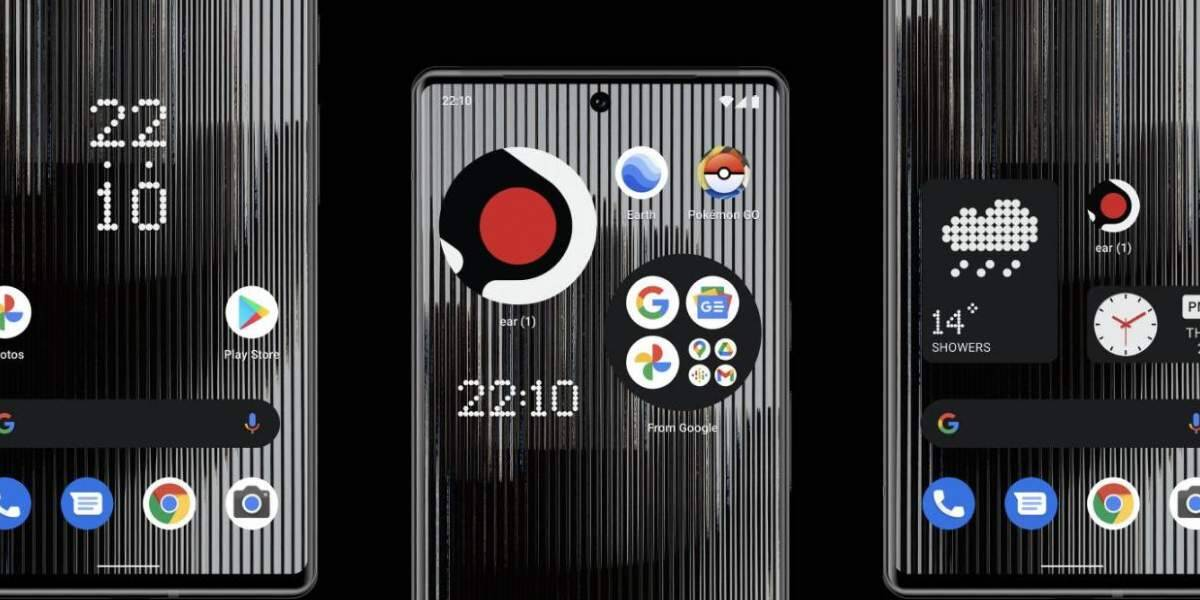 As for performance, the Qualcomm Snapdragon 695 SoC powers the Nokia G60 5G. This is a decent mid-range chipset and users can expect a similar experience from it. In contrast, the Nothing Phone (1) arguably appears to be in a better position. It is powered by the latest Qualcomm Snapdragon 778G+ SoC and actually carries a modified SD778G+ SoC version specially developed for the Nothing Phone (1).
While there is not much resounding difference in the battery support of both smartphones, the camera of Nothing Phone (1) appears to be slightly better on the specification sheet as compared to the Nokia G60.
Lastly, let's do a quick price check between Nokia G60 5G vs Nothing Phone (1):
| | | |
| --- | --- | --- |
| Smartphone | Variant | Price |
| Nokia G60 5G | 6/128GB | Rs 29,999 |
| Nothing Phone (1) | 8/128GB | Rs 32,999 |
| Nothing Phone (1) | 8/256GB | Rs 34,999 |
| Nothing Phone (1) | 12/256GB | Rs 37,999 |