Meta, the giant company in its industry and recognised by everyone, works on updating users with new and constructive features timely. With this, users also like the updates that the company introduces.
And this time, Meta has said that the professionals are carrying out new tests for new features, and the new upcoming features will make it easier for users to change between Facebook and Instagram. All the information about the testing for new features was shared on Monday.
Meta New Updates
The company has said that the new updates will help users to create, access and navigate between multiple accounts and profiles more efficiently and quickly on the platform with millions of users.
The officials working at Meta have said that they are aware that many people use their multiple apps to pursue their different interests, and now they are working on a feature that will help users to switch between different platforms of Meta easily. The information was shared in a blog post.
One might think about the notifications in the new upcoming update. We want to share that users will be getting all notifications of all the platforms of Meta in a single space, but one can only avail of this offer if they are interested in adding the platforms to the same Accounts Center.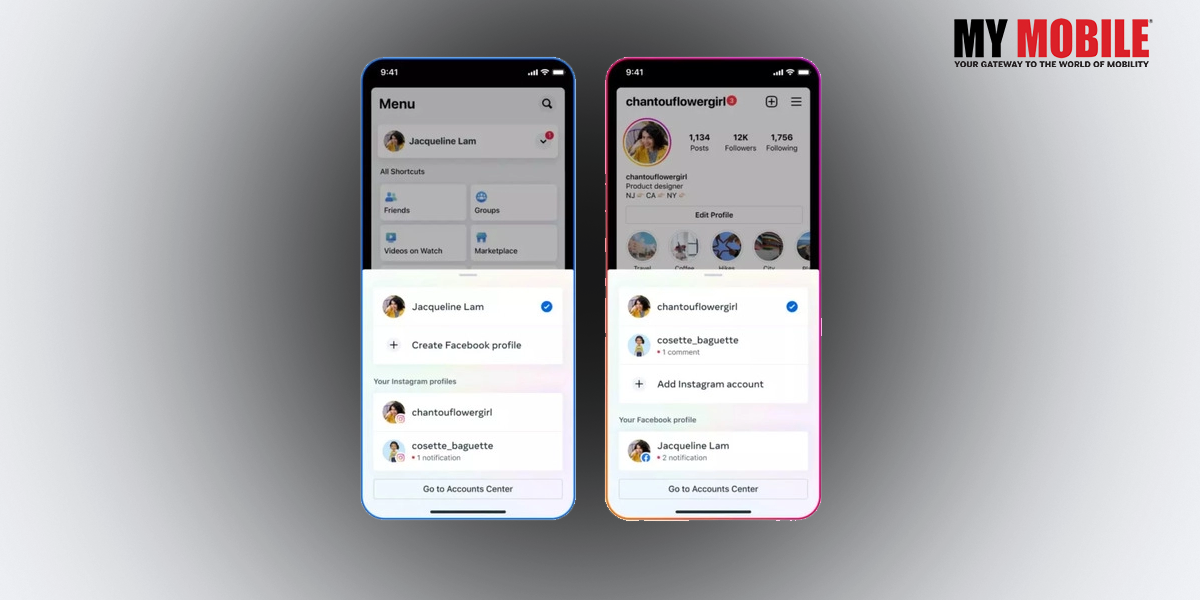 "Additionally, people can now see their Facebook and Instagram profiles in one place. Notifications will also be conveniently displayed for each profile, making it easier to stay up to date on activity across Facebook and Instagram," Meta said.
As of now, the features are being tested for operating systems of Android, iOS and the web. With this many techs, geeks are excited about the new updates and claim that the new features will gain much appreciation as they are accommodating for everyone.
The new features can become best friends of content creators because content creators usually post the same content on all social media platforms. For ages, they complain that it burns up their significant amount of time, but now they are all sorted as they will be managing all Meta platforms from a single space only.
Meta has also reconstructed the login and signing page for both of its platforms that are Facebook and Instagram, and from now users will be getting a notification whenever a new account is created using their previous account.
An official also said that people having both Instagram and Facebook accounts would be able to utilise the login information of one app in another app, but this can only be done if the accounts are added to the Accounts Center, and two-factor authentication of one's Facebook account should be kept off.
Last Meta said that the new features would be easy to use, and the officials have kept the account security of their users at the top by saying that they will roll out new security updates in future as well and will be working on cross features technology for both Instagram and Facebook.
Final Words
Meta, the tech giant, is known for its feature-adding service to the social media platforms, and people also appreciate their work as the officials working at Meta every time become successful in looking at the problems of users of their social media platforms and then the professionals solve the mass problem in new updates.
Now Meta has once again stepped into the talks of techies as the company will introduce new features that will let users switch between Facebook and Instagram accounts while managing both accounts from one single space. The article educated people on the features in detail, and we hope that we added some value with our words.
Recommended Reads: