Highlights
USB Type-C Port Added to Apple Smartphone
Apple Planning
Lightning Connector
In Brief
Apple products are some of the most reliable and trustworthy ones that you can think of at the top of your mind. People don't think twice before purchasing a newly launched Apple device or gadget in the market.
When it comes to devices, smartphones are the ones that hog the most limelight and the same goes for Apple smartphones as well, especially as there are billions of users in the world for whom Apple handsets are the first preference, while others simply don blinkers and can't see beyond Apple.
Apple has just launched its iPhone 14 series smartphones in September 2022 that were quite well received, even though the response was not as phenomenal as it was for iPhone 13 models but there is something new that Apple has for its upcoming smartphone models.
Although earlier there were only speculations, it has now been confirmed that iPhones will now come with the USB Type-C Port, which is something that will be difficult to believe for certain users who would've never though that the day would come in their lifetime.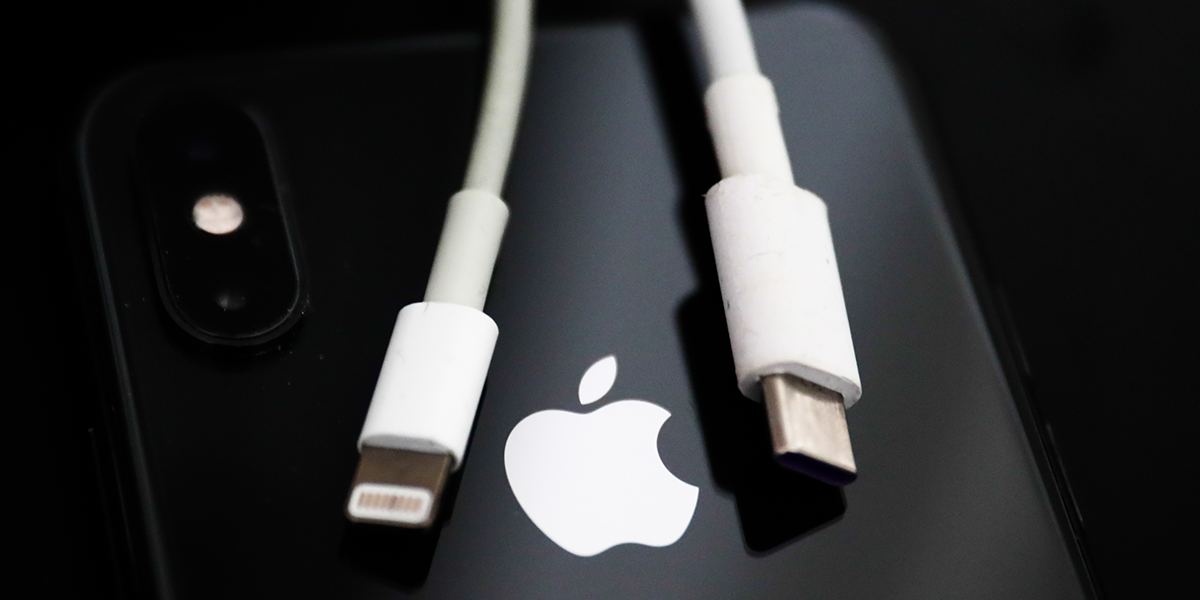 The news has left many users excited at the prospect of getting a portable cable as they opine that it will decide the future of the iPhone which is, according to them, very bright due to the USB Cable.
Those wondering that it is Apple that made the decision of adding the type-c port need to know that it was the European Union (EU) that mandated it as the common charging point on all electronic devices by 2024.
There was a strong buzz in the rumour mills that the upcoming iPhone model i.e. iPhone 15 will ditch the lightning port in favour of USB Type-C Port but the 2024 deadline comes as a relief for Apple, which means that USB-C will come from iPhone 16.
It appears that Lightning port won't last for long once the USB-C comes out but it there's no denying that it plays a vital role in the Apple ecosystem, which is why it can be confirmed that it will not be going anywhere even after USB-C becomes available.
Lightning Port
The Lightning port connector was introduced by Apple way back in 2012 during the launch of iPhone 5, iPod Touch, and iPod Nano, where it soon found its way through other Apple devices.
Those were times when users could charge all devices with one cable but since the majority of the people in India, at that time, used Android phones, it was difficult to find a lightning port connector for iPhones, even though, while small, there was still a significant population that did use iPhones.
Come 2018, Apple got rid of the lightning port on iPads and launched the new iPad Pro Models with USB-C because the iPad was being pitched as a portable computer, which was also Apple's most powerful tablet and it would have created a bad impression on the company if it continued to use the lightning port, which had a limited charging access.
Conclusion
Now the coast is clear for Apple to start using USB-C for future iPhone models lined up for launch in the coming years that will allow the tech giant to harmonize the experience for all future iPhone and iPad owners, along with accessories also switching full time to USB Type-C port.
Read More:   Apple to bring USB-C charging to AirPods in 2023, claims tech analyst
Read More: Apple leak confirms a 35W dual USB-C adapter for iPhone and Airpodes- releasing soon?