Of course, the iPhone 13 doesn't come with a power adapter, but you can purchase one from Apple for $20 or $30. Now, it appears that those goods are soon to be replaced by a new and improved 35W brick with two USB-C connections instead of one. Reportedly, Apple is preparing to release a 35W Power Adapter with twin USB-C connectors.
Is Apple about to release its first dual USB-C power adapter?
The report's source is Apple's own website (screenshot below), which released a "help page" for "Apple 35W Dual USB-C Port Power Adapter" by accident before promptly removing it.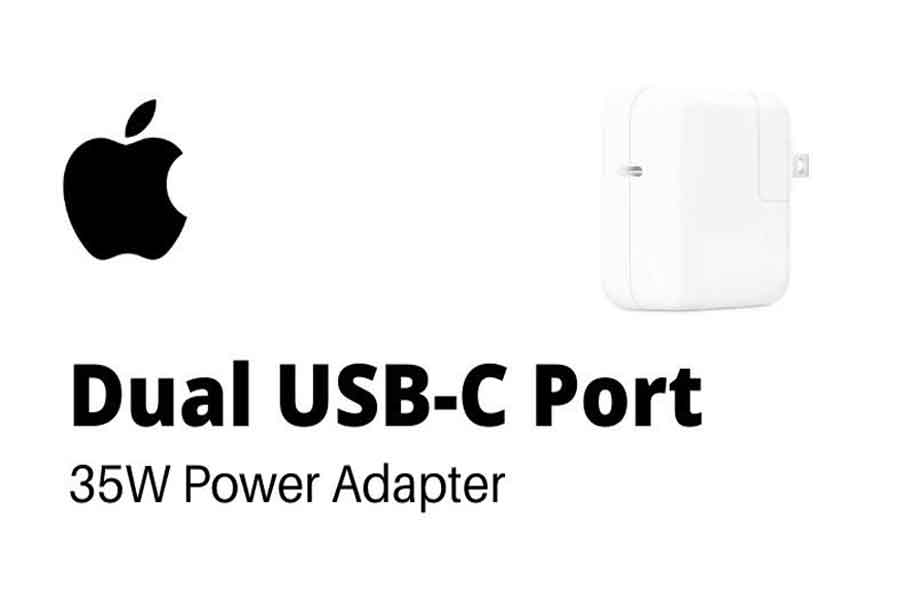 It's still unknown when Apple intends to release the product, and it's also conceivable that it's been abandoned entirely. The support document, on the other hand, states unequivocally that the accessory exists:
Use the Apple 35W Dual USB-C Port Power Adapter and a USB-C cable (not included) to charge your device. Connect a USB-C cable to either port on the power adapter, extend the electrical prongs (if necessary), and then plug the power adapter firmly into the power outlet. Ensure the power outlet is easily accessible for disconnecting. Connect the other end of the cable to your device.
This would be the first time Apple has introduced any form of dual USB-C charger ever. The 35W of electricity could charge several iPhones, an iPhone and an Apple Watch, or a variety of other accessory combinations. The iPhone 13 Pro Max, for example, can fast-charge at a rate of up to 27W. This means that the dual USB-C wall adapter may charge both an iPhone 13 Pro Max and an Apple Watch at the same time. In fact, any USB-C wall connector that produces 5W of electricity may be used to charge the Apple Watch Series 7.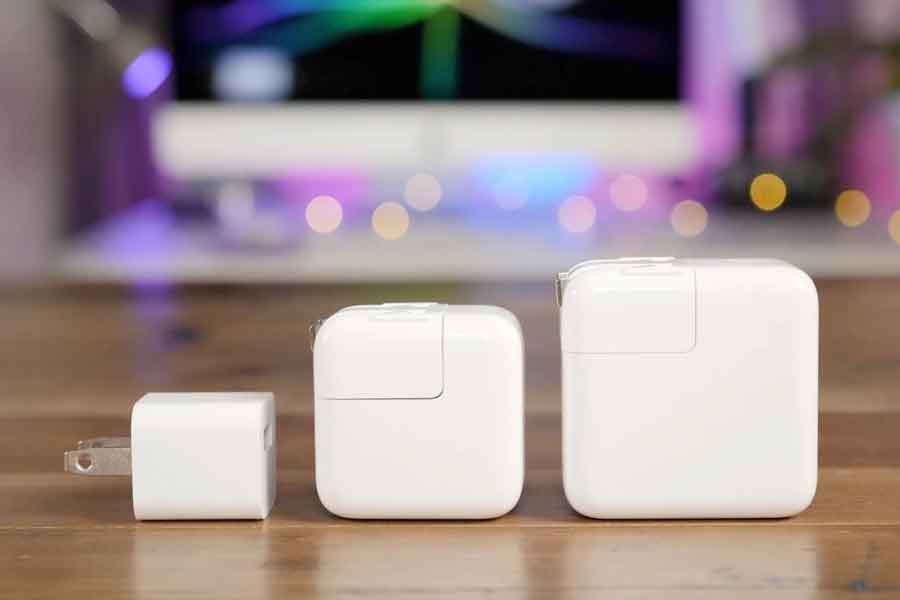 Another piece of proof suggesting this item is on the way comes from Apple analyst Ming-Chi Kuo. In his tweet last month he said that Apple was working on a new GaN (gallium nitride) charger. He alos stated that it will be available later this year.
Apple 35W Dual USB-C Port Power Adapter Availability
Apple already sells a $50 power adaptor that provides 30W of electricity to a single device. According to 9to5Mac, the improved version will most likely to feature gallium nitride (GaN) technology. It is also going to be smaller in size. It could possibly be the "around 30W" GaN charger that Apple analyst Ming-Chi Kuo mentioned in a tweet last month. At the time, Kuo stated that this power adapter will feature a "revolutionary form factor design" and would be available this year.
The support document stated that each port will function in one of four modes: 5VDC/3A, 9VDC/3A, 15VDC/2.33A, or 20VDC/1.75A, according to the 9to5Mac source. That much electricity could easily charge two devices at 15W each, or one at 27W and the other at 5W.
According to the 9to5Mac story, the support page also doesn't mention when the charger will be available. However, it does say that a USB-C cable will not be included in the packing.
Also Read: WhatsApp improving user experience by adding some new features