Imagine this. You are on an important face time call with someone. Suddenly you notice that the battery on your iPhone is draining.  You cannot cut the call but you cannot continue also.
The "Handoff" feature comes in handy in such situations.
"Handoff" feature lets you switch the face time call from your iPhone to other devices such as Mac. This is one of the important hacks that you need to learn which could help you in dire situations.
Now we will see how to switch Facetime calls between different devices.
Things to make sure of before swapping:
Firstly, make sure that both iPhone and Mac are logged in on the same Apple ID. After you have verified that both the devices are logged in on the same ID, proceed to the following steps.
Using Handoff on iPhone and Mac to swap between face-time calls:
Let me show the procedure to switch between calls.
On your iPhone,
Go to setting -> General.
Click on "Airplay and Handoff" and turn on this feature.
Next on your mac,
Click on the Apple menu on the top left corner of the desktop screen.
Select System settings.
In that, go to General -> Airdrop & Handoff
Turn on the option, "Allow Handoff between this Mac and your iCloud devices".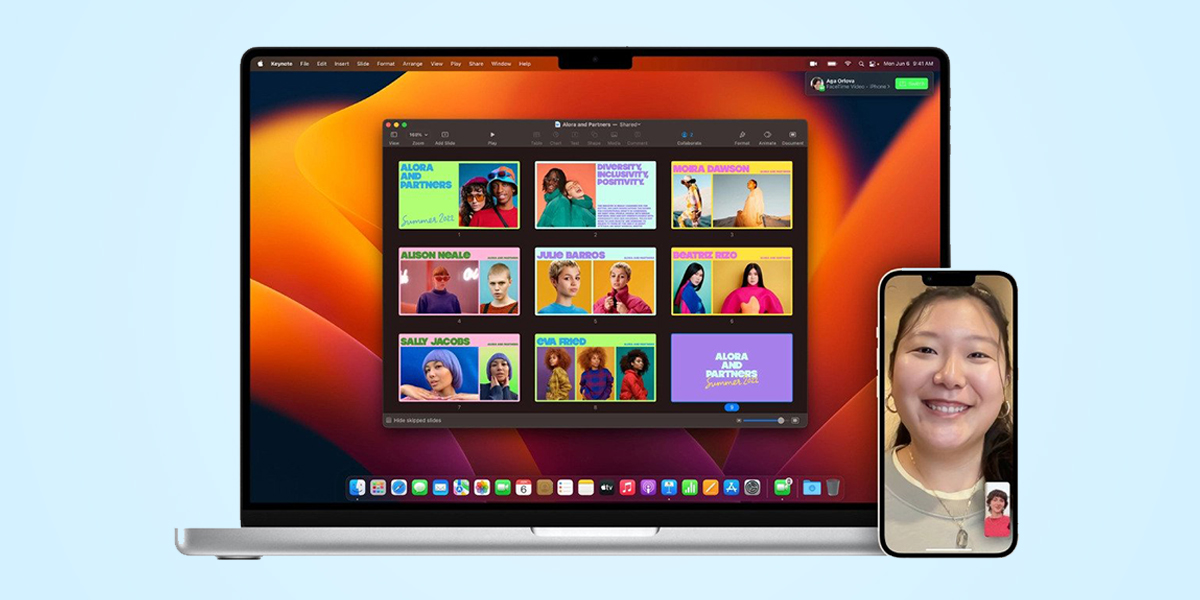 After completing both the steps, Enable Wi-Fi and Bluetooth and both the iPhone and Mac. Now when you want to switch a face time call,
Bring both devices closer.
You can now see the face time icon on the menu bar of Mac.
Click on that icon. It will show an option called "Switch"
Once you select "Switch", the face time app will open on your Mac.
Then choose "Join" on your Mac.
The call will be switched to Mac from the iPhone.
It is a simple and quick way to swap calls when in need. I hope this article cleared your doubts and remember to read this article thoroughly before using the Handoff future.