Now you can use your WhatsApp account to download important documents such as your Aadhaar card or PAN card. Want to know more? Read on to know more about the increasing influence of WhatsApp on rendering services and how you can use the app on your smartphone to download some of the most important identity documents.
Even though WhatsApp started as an instant messaging service app, it has now become a tool to expand reach used by businesses and organisations all across. The app is today widely used for reaching out to potential customers, improving customer experience, enhancing employee satisfaction, and increasing overall business profitability. Users, on the other hand, can use WhatsApp for innumerable tasks that include everyday essential activities such as shopping, online meetings, and making payments among other uses. The app is not limited to businesses though, even various government organisations have started using WhatsApp to provide necessary services.
The e-governance portal of the Government of India, MyGov Helpdesk has launched a dedicated WhatsApp chatbot for its users to access various services. Now, different government documents such as Aadhaar and PAN cards can be easily downloaded using the WhatsApp chatbot download facility. It makes the entire process easier since users now don't have to navigate through websites and enter their details for getting a soft copy of their essential documents. A chatbot is instantly available and can easily be accessed by anyone with an active mobile number that is registered with the Government of India and a smartphone to access WhatsApp chatbot.
Apart from having your mobile number registered, there is also another requirement for this service to work smoothly. Users have to save their Aadhaar and PAN details in the government digital wallet for Indians named DigiLocker. Simply download the DigiLocker app on your Android or iOS smart devices and log in to the app using your registered mobile number. Once logged in to the app, search for Aadhaar and PAN services and make sure you link them to DigiLocker. This ensures easy easy access to those documents.
How to download Aadhaar, PAN Card on Your WhatsApp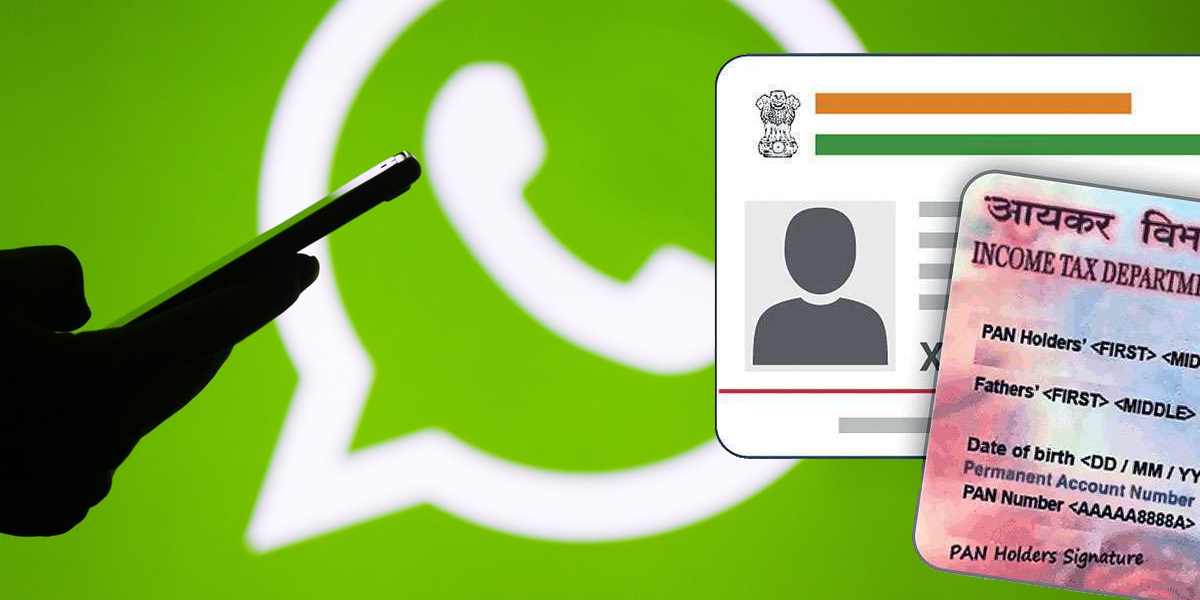 Step 1. Open WhatsApp on your smartphone and go to the Add New Contact option which allows you to add any contact.
Step 2. As the next step, or before the first step, ensure that you save the number – 9013151515 in your smartphone contacts.
Step 3. Next, start a chat with this saved (9013151515) number. You can send either a "Hello" or a "Namaste" to start the chat session. The bot responds to the first message with more options for the users to choose from.
Step 4. Choose from "DigiLocker Services" or "Co-WIN Services" when prompted
Step 5. Select the DigiLocker option and click "Yes" when asked whether you have a DigiLocker account.
Step 6. Next, enter your Aadhaar number when prompted.
(In case you do not have a DigiLocker account, the MyGov chatbot will ensure that it is created for you. For those who already have an account, however, a verification step will be added with an OTP being sent to the registered mobile number.)
Step 7. After verification is completed, all the linked services will be visible on the smartphone screen. All the documents are automatically indexed with their numbers in the app.
Step 8. Next, to download the documents, users will have to enter the indexed numbers associated with their Aadhaar and PAN card and the WhatsApp chatbot will send a PDF version of the documents back.