Many of us have amassed a library of applications that we downloaded at one time but haven't really used in months as we use our phones year after year or move everything to a new device (or possibly years). These applications may eat up space on our phones, clutter up our home screens, and, in the worst-case scenario, even drain our batteries. They could be a failed social network, the companion app for the smart gadget you trashed, or even just Duolingo shaming you for giving up on learning Spanish.
Please take note that iOS 16, which is presently in beta, was used to capture the screenshots for this post. Earlier OS versions may have somewhat different screens, but the instructions still apply to iOS 15 and 16.
USE THE FEATURES TO OFFLOAD UNUSED APPS
Use iOS's Offload Unused Apps function if you're seeking for the simplest solution to make some space available.
Once enabled, it will automatically remove any apps you aren't using, however, Apple doesn't exactly specify how long an app must be ignored before it is offloaded.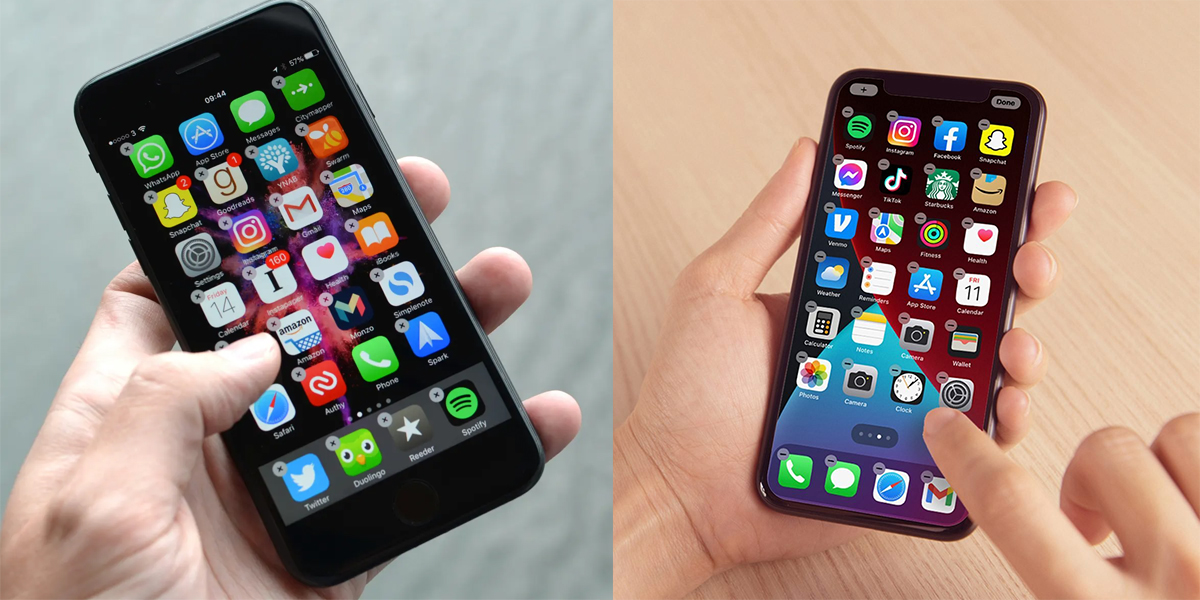 Offloaded applications, however, will remain on your home screen or in your app library, simply with a cloud icon next to their name, unlike when you uninstall an app from your phone.
When you tap on an app that has been offloaded, your phone will download it again immediately, allowing you to resume your work largely where you left off.
You may set Dump Unused Apps under Settings > App Store to have your phone offload apps automatically. You may also disable the functionality here.
Before turning the function on, click on Settings > General > iPhone Storage to check how much space it can save you.
Most of the time, there will be a section describing how much space the function will save you and an Enable button to activate it.
The storage screen also shows you how much space your phone still has available as well as how much space each program and its associated data use. When you manually delete an app, it may also serve as an excellent indicator of how big it is.
First off, if an app is deleted from the App Store, Apple's support literature clearly suggests that you won't be able to re-download it. Therefore, you might not want to enable automated offloading if you intend to maintain any deprecated apps for archive purposes.
Select " OFFLOAD APPS
You may manually unload programs rather than letting your phone decide which apps to remove, however, I was unable to discover a mechanism to stop certain apps from being deleted by the automated system. To accomplish this, navigate to Settings > General > iPhone Storage and choose the desired app from the list. Tap the Offload App button after that.
PERMANENTLY DELETE APPS
There are a few options if you want to completely get rid of useless applications.
Going to the App Store and clicking my profile picture in the upper right corner to view the list of applications that have just been updated is one of my personal faves. I can swipe left on a button to reach a delete button if I see one there that I essentially never use. Your phone will remain somewhat clutter-free if you check on this once a month or so.
The app library makes it comparatively simple to remove all the programs you don't use at once in one huge sweep. In order to see all of your apps organized on one page, scroll through your home screens to the right. By touching and holding on to the icons of the applications you no longer require and selecting Delete App, you can then browse through each category.
Remember that there may be more apps in the categories than you can view from the main app library screen; pressing on a category's bottom right corner will open it and show all the apps.
The iPhone Storage screen under Settings > General offers one more choice. You may see a Delete App option next to the upload button if you tap any of the applications in the list, which are arranged by how much space they need on your phone. You may have a lot of free space and a less cluttered phone if you go through the list and remove any program you don't use.