Sony has set an example of sorts by investing in Discord albeit in a minor way when it announced its new partnership with the tech messaging giant in a bid to bring both PlayStation and Discord together.
Discord has come out with a new option where it hopes to bring PlayStation Network account by connecting it to the company for great presence. The company hopes that this partnership will reap in rich dividends in the coming future and everything turns out good.
There are some important steps that need to be followed to link a PlayStation account to Discord so that the PS4 and PS5 gaming activities is displayed on your official Discord profile.
Some readers would be astonished and disappointed to know that there is no official Discord app to link PS4 and PS5 consoles because it cannot be installed on your consoles on an immediate basis.
However, there is a solution to read all discord messages on your PlayStation where, in addition, you will also get to learn about voice chat and its functions so that it works on PS4 and PS5.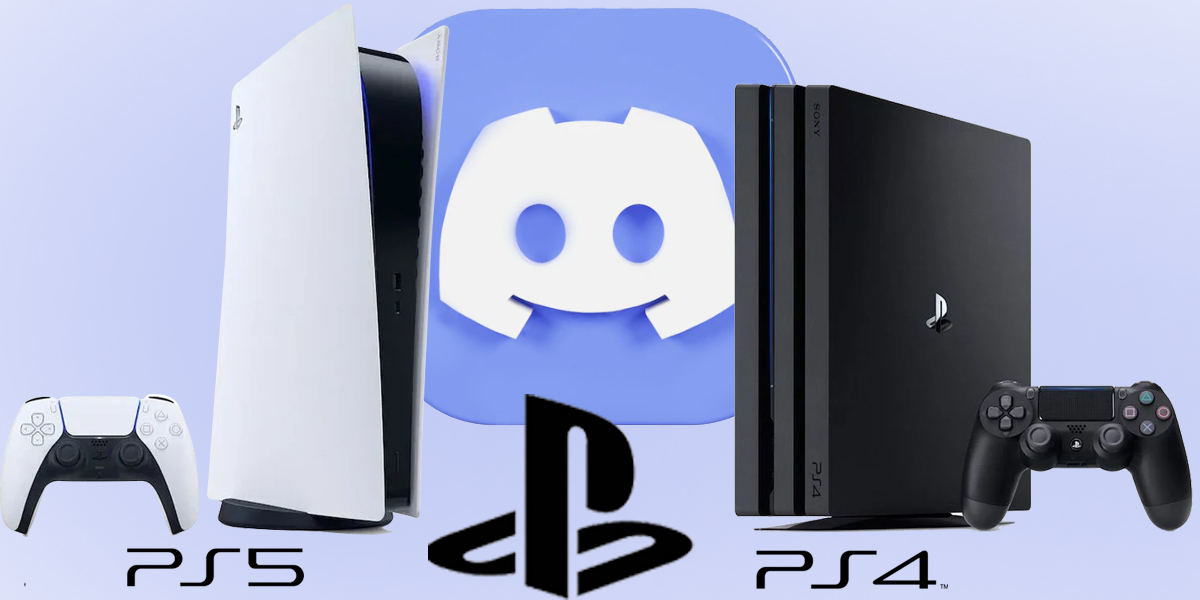 Content Steps
If you want to have discord messages on your PlayStation then the following steps will come in great handy for doing so because it is very difficult to find a Discord client for PS4 and PS5.
You can gain access to discord with the help of a workaround albeit in read-only mode on your consoles.
The first step is to launch PlayStation Party and open a chat window with another person where you will find a chatbox in which you will see the official website of Discord and test it by sending a message to another person on your PS5.
There's no need to send messages on PS4 as it already has an inbuilt browser installed through which you can open Discord Web directly, which might be a reason why PS4 is preferred over PS5.
Now you can select the link upon which a pop-up browser window will pop up in which the PlayStation will open following which you can sign into your Discord account with the necessary credentials and click 'Open Discord in your browser' and the chat app will open up.
Once this is done, you'll be able to read the discord messages on the right of your PS4 and PS5 that have been posted by your friends that are involved in the game and all of you can chat and discuss about it.
Workaround Process
It is difficult to connect the Discord voice audio with your game audio although it is made easy with the help of two workarounds. Let's face it, players want the best facilities in a game and are stubbornly adamant on having Discord on their PlayStation for which they are prepared to do anything.
The two workarounds are as follows:
You need to buy an Astro MixAmp Pro as it is a foolproof way of using Discord when it comes to joining voice channels although you need to have headphones that are highly compatible for connecting with over USB along with a PC with Discord installed in it. Then you create a cross platform connection between your PS5 and PC through which you can chat with your friends about the game.
For gaining access to your games on your iPhone and Android devices you need to have a PC Remote Play, which can be done when you have a secondary PS account by default and log into the PS Remote Play app following which you connect your headphone and join Discord voice channel and then connect
Connecting PlayStation Network to Discord
The first step is to open Discord and go to 'settings' at the bottom left corner so that the page pops up on the left sidebar where you will click on 'Connections' to view the list of available integrations.
Now you click on the logo of PlayStation Network through 'Connect Your Accounts' upon which you can link your Sony account with Discord following which you will see a Sign in page where you'll enter your PlayStation credentials and sign in.
The PS accounts details will pop up onscreen on the Connections Page and it is here where you can choose to display PSN account on your profile and display all the gaming activities that you're involved in.
Once this is done, your friends will be able to know when your logged in and playing any preferred game of your choice so that they too can join in on the fun as that is the ultimate goal for any gaming aficionado.
Sometimes it happens that Discord does not show your activity while logged in through your PlayStation even after the PSN account is linked and it may be due to your privacy settings so make sure to change it to solve the problem.
Also Read Here: Sony PlayStation 5 pre-orders start today.