The above title would have confused many readers where some would be delighted while others would be shocked. When you require no password to login iPhone or Mac smartphones is something that any average user would be surprised to know about.
Bear in mind that remembering passwords is no child's play what with all the alpha-numericals and signs that one has to save it in a separate file or notepad. Many smartphone users face this problem of remembering long drawn out passwords and want a solution to this issue.
Apple users have a stroke of luck as the company is all set to eliminate passwords while signing into different websites and applications that will make it easier for users to login without the hindrance of remembering or resetting passwords when login failed.
There are countless applications out there with a new one being launched every other day that constantly ask for login details like ID and password that makes it more and more difficult for users to remembering all the exact details.
At the same time, you cannot keep an easy password for fear of getting hacked and keeping a difficult password will make you forget it later, which is why Apple has come out with an excellent solution i.e. passkeys
This will allow you to login without passwords on iOS 16 for iPhone and macOS Ventura for Mac in the latter half of 2022. But those who know about the Apple Worldwide Developers Conference, 2022 would know that the company had announced about it at the event itself.
Brief Up on Passkey
With the help of passkeys, the problem of remembering nerve wracking passwords will be a thing of the past where you would need only biometric identification like Touch ID and Face ID aside from fingerprint sensors.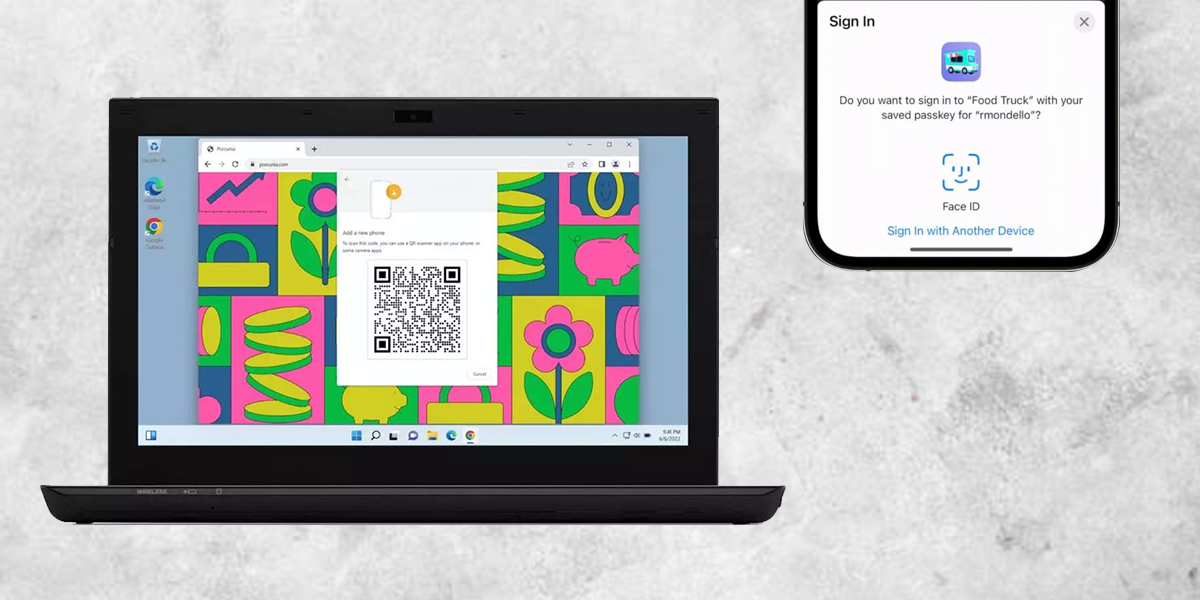 iPhone will also come in handy to sign into apps and websites on non-Apple devices as well because the makers have claimed that passkeys will allow users to login in a jiffy and have strong credentials that will make the smartphone safe from hacking, phishing and server leaks.
Apple's iCloud Keychain will be used to sync across multiple gadgets so that the passkeys are easily stored on your numerous devices, which is an excellent way to keep phone data safe.
Also Read Here: Apple rolls out beta version of iOS 16 and iPadOS 16, here is how you can install it