The Flipkart Big Billion Days 2022 sale is already up for business, and plenty of excellent offers can be found there. On September 22, the seven-day sale began for Plus Members; the next day, on September 23, it started for everyone else.
Smartphones from various manufacturers, including Apple, Xiaomi, Samsung, Motorola, and many more, may be purchased at attractive pricing and discounts from Flipkart.
During the Flipkart Big Billion Days 2022 sale, customers who are interested in purchasing low-cost smartphones for an amount that is less than 20,000 rupees have the opportunity to take advantage of exchange bonuses.
In addition, ICICI and Axis Bank clients are eligible for an immediate discount of an extra ten per cent on each transaction. We have compiled a list of the most impressive sales on mobile phones that cost less than 20,000 Indian Rupees.
Realme 9 Pro+
The Realme 9 Pro+ is an excellent choice for a smartphone if you are looking for a device capable of producing high-quality photographs.
Because the primary sensor of the smartphone is a Sony IMX766 model with 50 megapixels and optical image stabilisation (OIS), the images you capture should appear fantastic regardless of the lighting conditions.
In addition to the cameras, the mobile device has a MediaTek Dimensity 920 6nm CPU, a 4500mAh battery capable of rapid charging with 60W, and a fingerprint sensor incorporated into the display.
Actual price: Rs 24,999
Deal price: Rs 17,999
Xiaomi 11i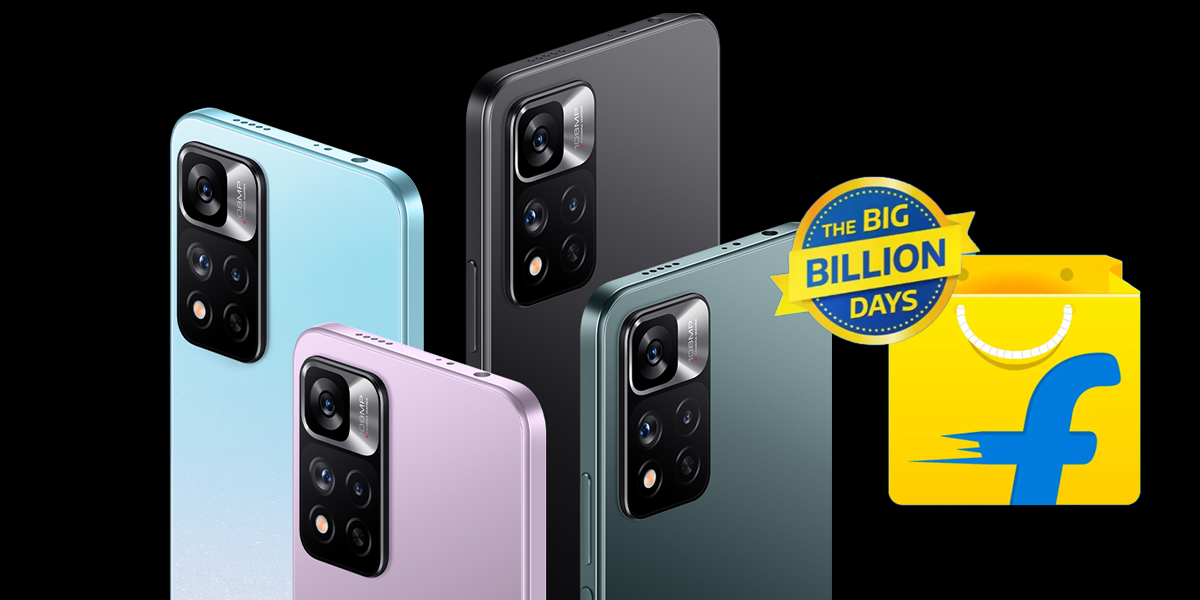 One more fantastic alternative for a smartphone is the Xiaomi 11i, which can be acquired for less than 20,000 Indian Rupees.
The phone has a 5160mAh battery life with 67W fast charging, an AMOLED display with a 120Hz refresh rate, an IP53 classification for resistance to water, a primary Samsung HM2 sensor with 108 megapixels, a side-mounted fingerprint sensor for added security, Android 12 with MIUI 13 as a custom skin, 108 megapixels for the primary camera, and an IP53 rating for water resistance.
Corning's Gorilla Glass, now in its fifth iteration, offers an even higher level of protection.
Actual price: Rs 24,999
Deal price: Rs 18,999
Moto G82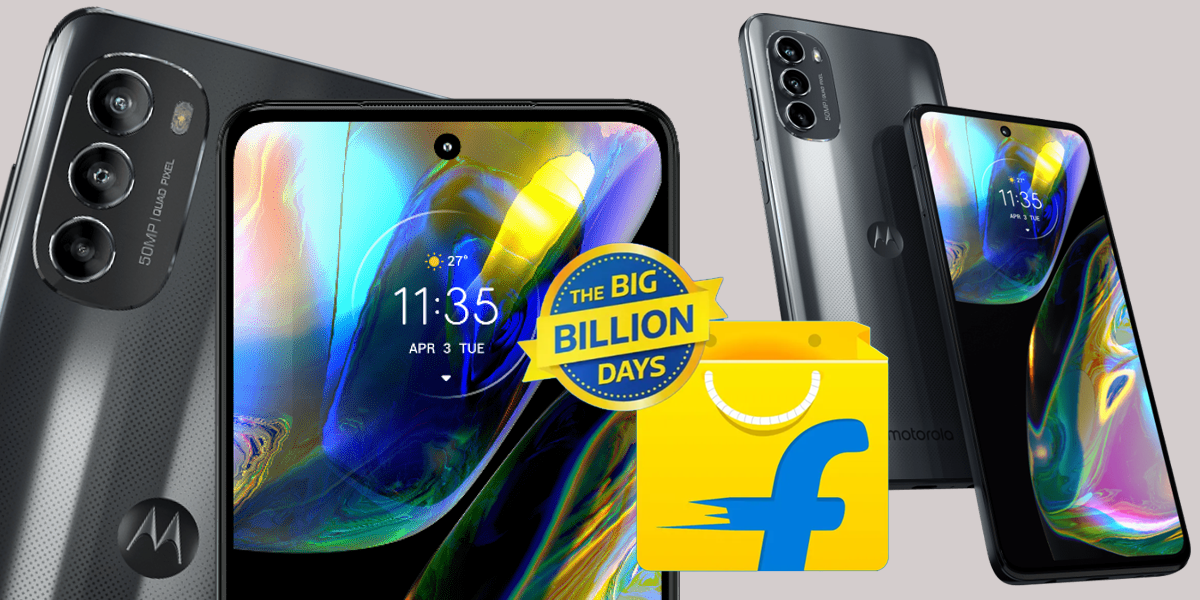 Consumers are slowly recovering interest in Motorola products, one of the company's hallmarks in the past. The most recent developments and services it has provided have struck a chord with end users.
One of these items is the Moto G82, which is compatible with the new 5G wireless standard and offers support.
The mobile device has a 5000mAh battery that supports rapid charging at 30W, a 6.6-inch 120Hz FHD+ pOLED display and a Snapdragon 695 8nm CPU.
Actual price: Rs 21,499
Deal price: Rs 19,999
POCO X4 Pro 5G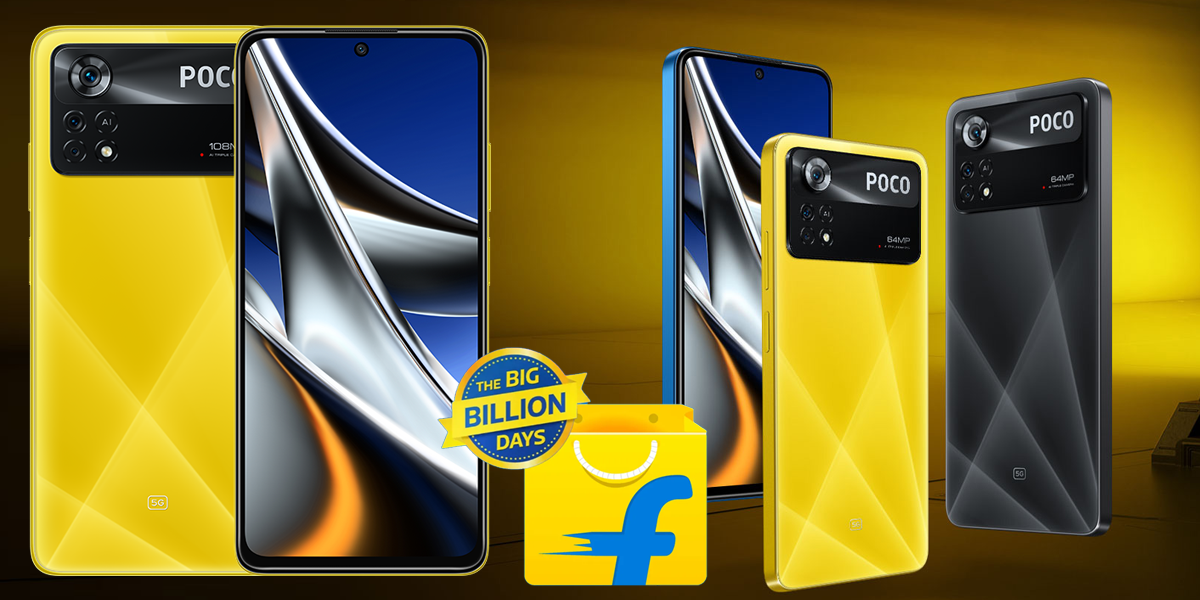 The POCO X4 Pro 5G is an excellent option to consider purchasing if you are in the market for a new smartphone but don't want to spend more than Rs 20,000 on it.
The specifications of this gadget include an AMOLED screen with a refresh rate of 120Hz, a 64MP rear primary camera, 67W rapid charging, and a fingerprint sensor positioned on the side of the device.
Additionally, the Snapdragon 695 Mobile Platform powers this device. The smartphone was first sold for Rs 18,999; however, it may now be purchased at a lower price.
Actual price: Rs 18,999
Deal price: Rs 15,499
Redmi Note 11SE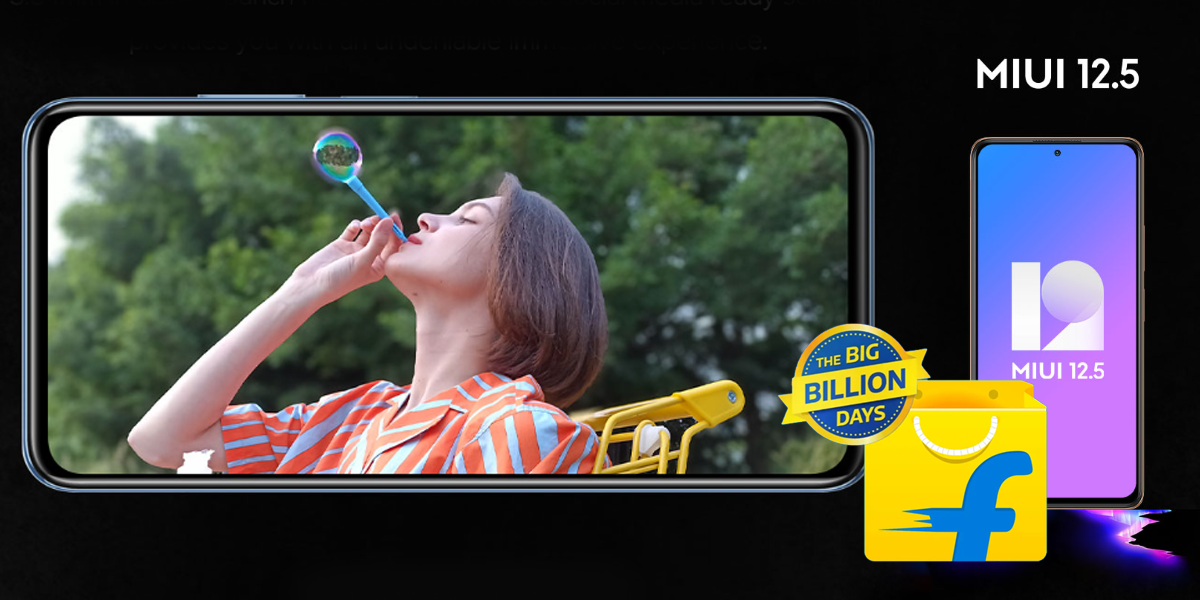 The Redmi Note 11SE only comes in one version, which costs Rs. 12,249. It comes with 64GB of storage and 6GB of RAM.
Its AMOLED display is 6.43 inches in size and has a resolution of 1,080 by 2,400 pixels. On August 26, Xiaomi introduced its newest smartphone to the Indian market.
The device's performance may be attributed to the MediaTek Helio G95 System-on-Chip (SoC) and the Mali-G76 MC4 Graphics Processing Unit (GPU).
The primary sensor in the quad rear camera arrangement of the Redmi Note 11SE has a resolution of 64 megapixels.
In addition, smartphone buyers may take advantage of an exchange offer to save up to Rs. 11,700 while making their purchases.
Actual price: Rs 16,999
Deal price: Rs 12,249
Also Read: Flipkart Big Billion Days Sale Goes Live: iPhone Deals Galore
Samsung Galaxy F13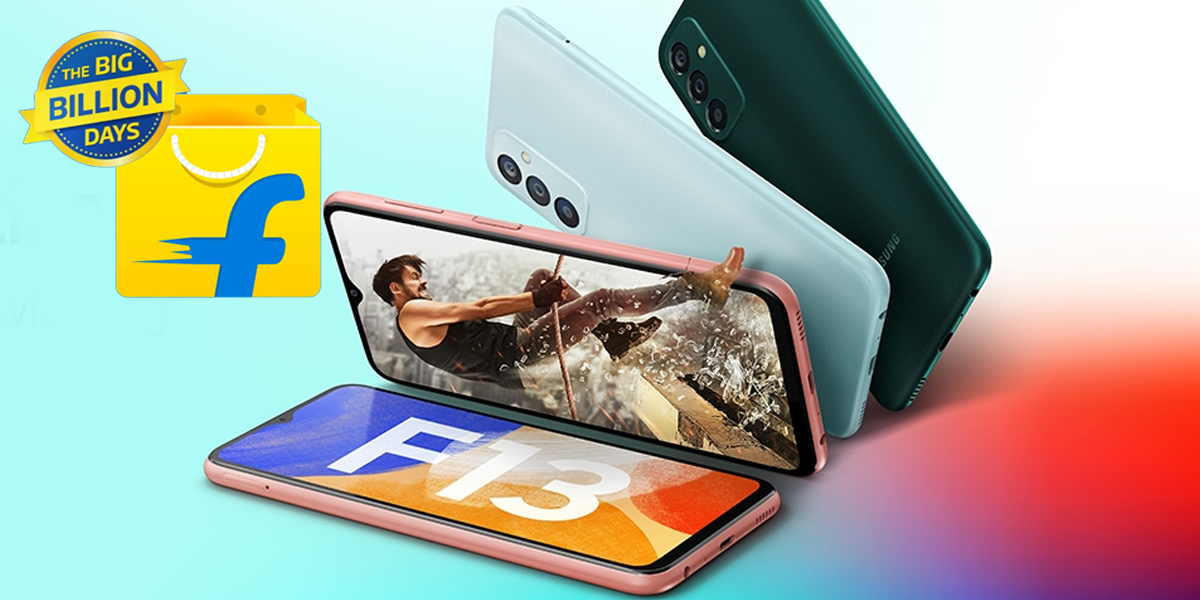 The Samsung Galaxy F13 is a smartphone that can be bought for Rs. 15,999. It features a refresh rate of 60 Hz and a touchscreen display of 6.60 inches in size (effective price without discounts).
The Samsung Galaxy F13 is powered by the Samsung Exynos 850, which comes with eight different processing cores.
When packaged with ongoing bank promotions and other discounts, the base model with 6 GB of RAM and 128 GB of storage capacity may be made available at a lower price than its standard price.
Actual price: Rs 24.999
Deal price: Rs 15,999
Vivo T1 44W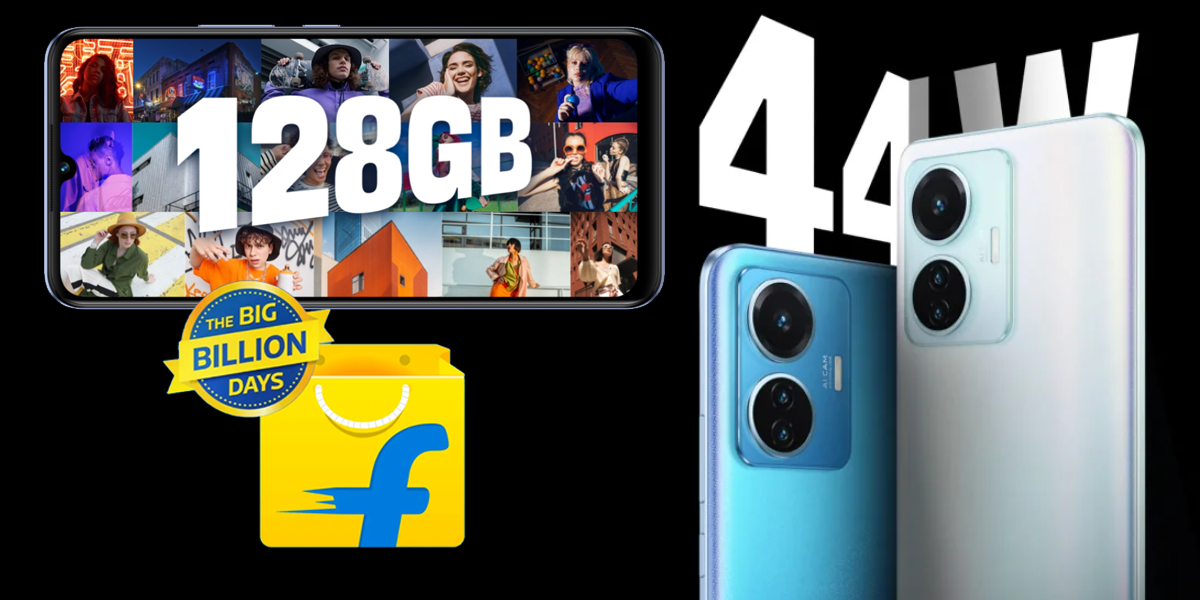 The Vivo T1 44W has been reduced to Rs. 13,499 as part of the sale that is being held as part of the Flipkart Big Billion Days 2022 sale.
You may be eligible for a discount on the purchase price of up to Rs. 12,850 if you participate in the integrated exchange programme.
The mobile device's central processing unit (CPU) is an octa-core Qualcomm Snapdragon 680, and its display is 6.44 inches diagonally.
In addition, the Vivo T1 44W is suitable for use with the rapid charging technology that the business has developed.
Actual price: Rs 19,990
Deal price: Rs 13,499
Oppo K10 5G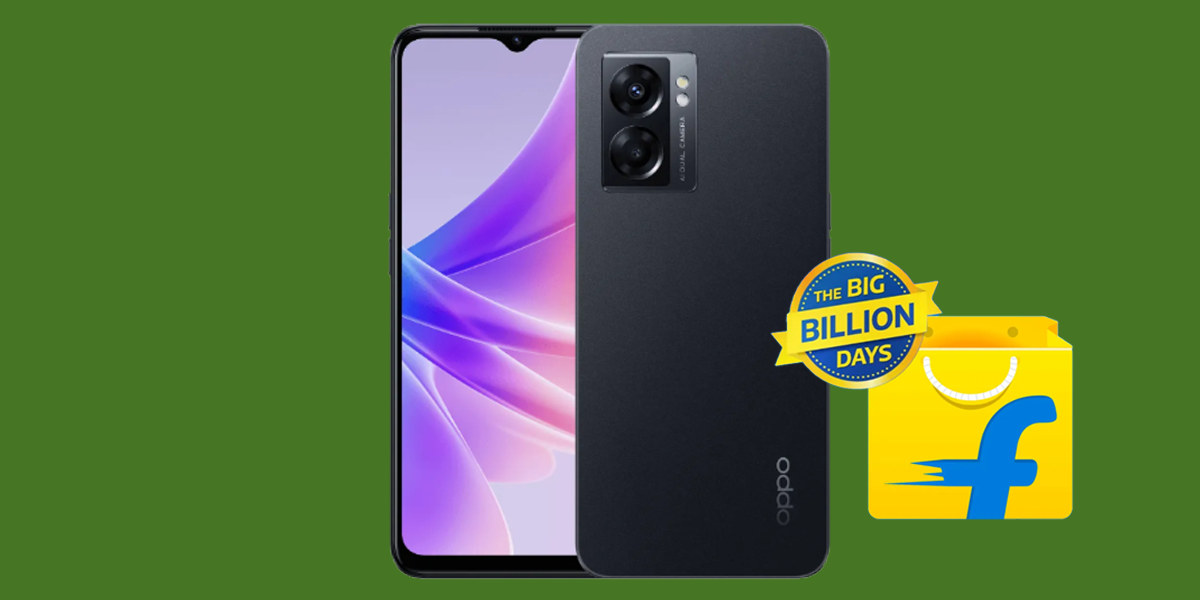 During the Flipkart Big Billion Days 2022 sale, the Oppo K10 5G variant with 8GB of RAM and 128GB of storage space can be purchased for Rs. 15,999. By taking advantage of the bundled exchange offer, one has the potential to save up to 15,300 rupees.
This smartphone features a screen of 6.59 inches, runs Android 12, and has a battery that is not removable and can endure for up to 5,000 milliampere hours.
The primary camera on the Oppo K10 5G has a resolution of 64 megapixels and an aperture of 1.8, while the front-facing camera has a resolution of 16 megapixels.
Actual price: Rs 25,999
Deal price: Rs 15,999
Realme 9 4G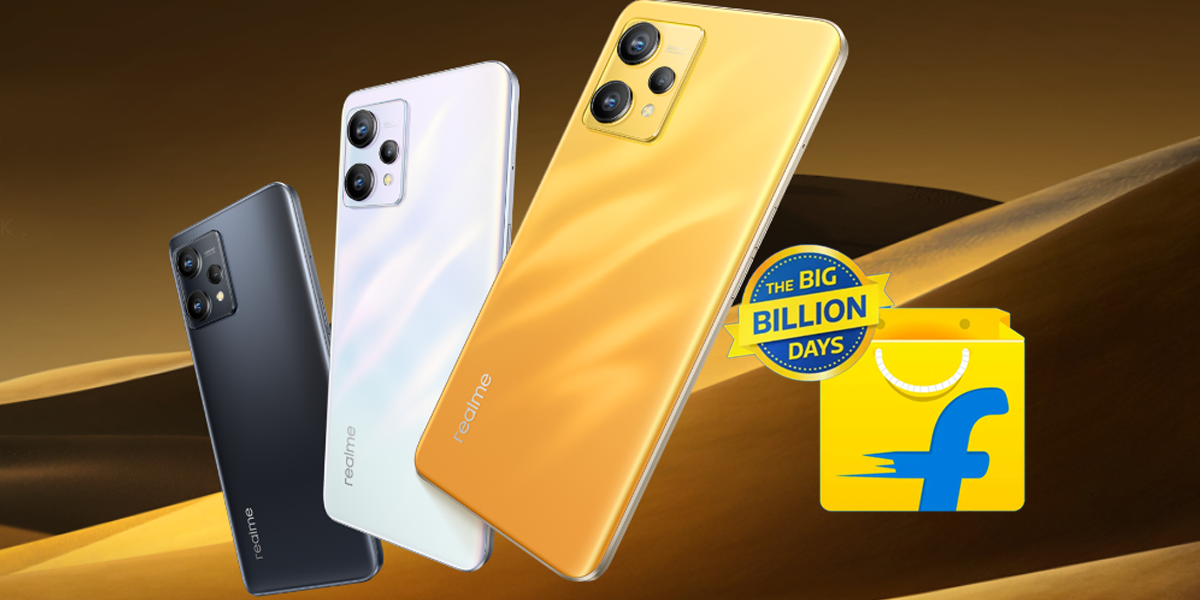 The diagonal size of the display of the Realme 9 4G is 6.40 inches, according to the device's specifications. The computing inside this mobile device is handled by a Qualcomm Snapdragon 680 system-on-chip, which can be found within the device itself (SoC).
It features a triple camera setup on the back of the smartphone and has 108 megapixels.
The front-facing camera has 16 megapixels, and the total number of megapixels for the triple camera setup is 108.
These cameras are positioned next to one another on the same side of the device.
Flipkart will give you an offer of up to Rs. 14,950 for an older smartphone that you wish to trade in, depending on the condition that the device is in.
Actual price: Rs 22,999
Deal price: Rs 15,499
Pixel 6a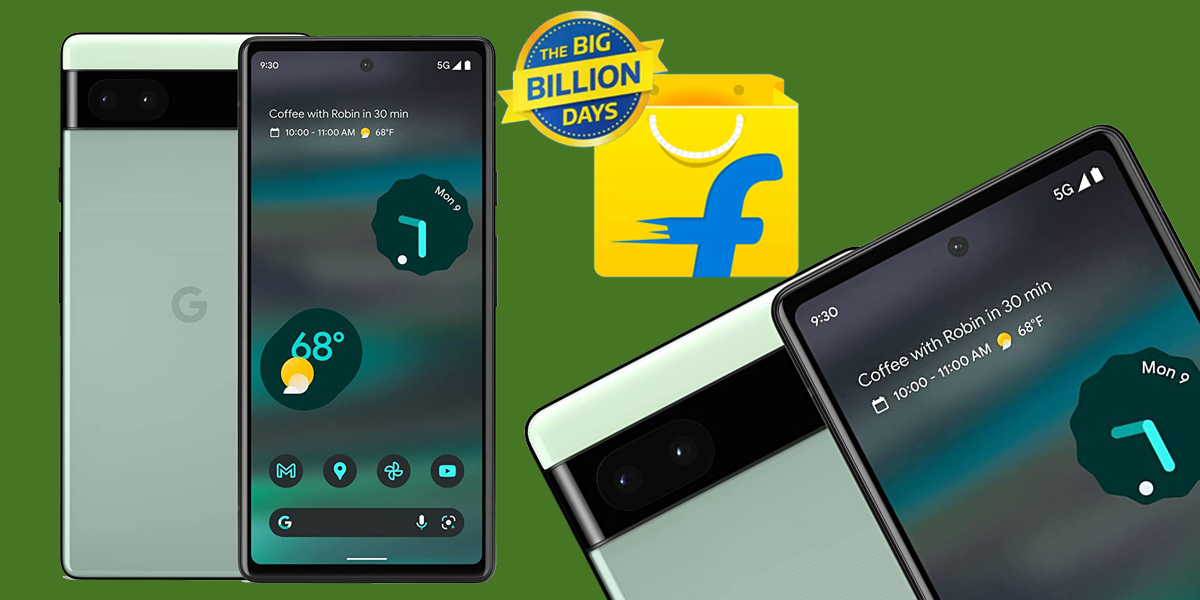 Google's new design language, debuted with the Pixel 6 and 6 Pro, is also available on the company's first cheap handset, the Pixel 6a.
It has a distinctive dual-tone design, with a horizontal camera bar at the back that houses the two cameras and an LED flash.
Previously located on the left of the screen, the front-facing camera is now at the top center of the display.
New hues like sage, charcoal, and chalk are available for the phone, setting it apart from the standard Pixel 6 lineup.
Fast charging may no longer be a unique selling point, but it's still nice to have if you can.
With its USB Type-C 3.1 connector, the Pixel 6a is compatible with rapid charging up to 18W. This is achieved using USB Power Delivery 3.0.
It seems that smartphone screen sizes are steadily growing. But the Pixel 6a doesn't cut.
The phone has an ultra-narrow bezel OLED HDR display with a resolution of 1080p. That has one significant benefit: a higher pixel density per unit area. Plus, it's as cheap as can be, which is to say, incredibly cheap.
In case the 6.34-inch screen size of the Pixel 5a was too much for you, the smaller-screened 6a may be more to your liking. It's interesting to note that the screen size matches that of Apple's iPhone 13. It weighs just 0.14 ounces more than the cheapest iPhone 13.
Actual price: Rs 43,999
Deal price: Rs 27,949
Conclusion
Considering getting a new smartphone to celebrate Navratri? We recommend you hold off a week till the much-anticipated Flipkart Big Billion Days sale begins on September 23.
Several premium smartphones, including the Pixel 6a, Realme 9 4G, Moto G82, and the Redmi Note 11SE, will be offered at reduced costs during the eight-day sale. The online store has teamed up with ICICI Bank and Axis Bank to provide clients with a 10% immediate discount during the event.