Staying on the same course as the 2009 original edition of Call of Duty Modern Warfare 2, the 2022 version of the game makes things extremely intense and creates a positive first impression. The game appears well-designed with its campaign missions that expand into sprawling shootouts and contract into stealth segments at a similar rhythm to the older games.
However, the storyline of the campaign itself is where the game falters and it doesn't quite live up to the original Modern Warfare 2. It is interesting how even in 2022 the original is still rightfully considered one of the best entries in Activision's long-running flagship shooter series.
If you were missing them, the game campaign marks the starry return of some of the most iconic Task Force 141 characters such as Captain Price, Sergeant Kyle "Gaz" Garrick, John "Soap" MacTavish, and the revered cult hero Ghost. The game does give us glimmers of true evolution here and there. Modern Warfare 2 has new rounds for the franchise such as Knockout, Invasion, and Prisoner Rescue. Moreover, it also has the signature style and fun multiplayer rounds including Domination, Hard Point, Kill Confirmed, Search and Destroy.
Modern Warfare 2 has designed things out pretty well by delivering a handful of popular modes that feel as frantic and addictive as ever. This is despite not being the most bountiful selection of modes we've seen. Breaking into dilapidated houses, clearing rooms and holding your breath as you turn each corner are some of the common themes of modern warfare games now. They're done in the 2022 version of the game at times as well as they've ever been, however, it's only when they spiral into some of the series's most hair-raising firefights in years that these missions truly shine.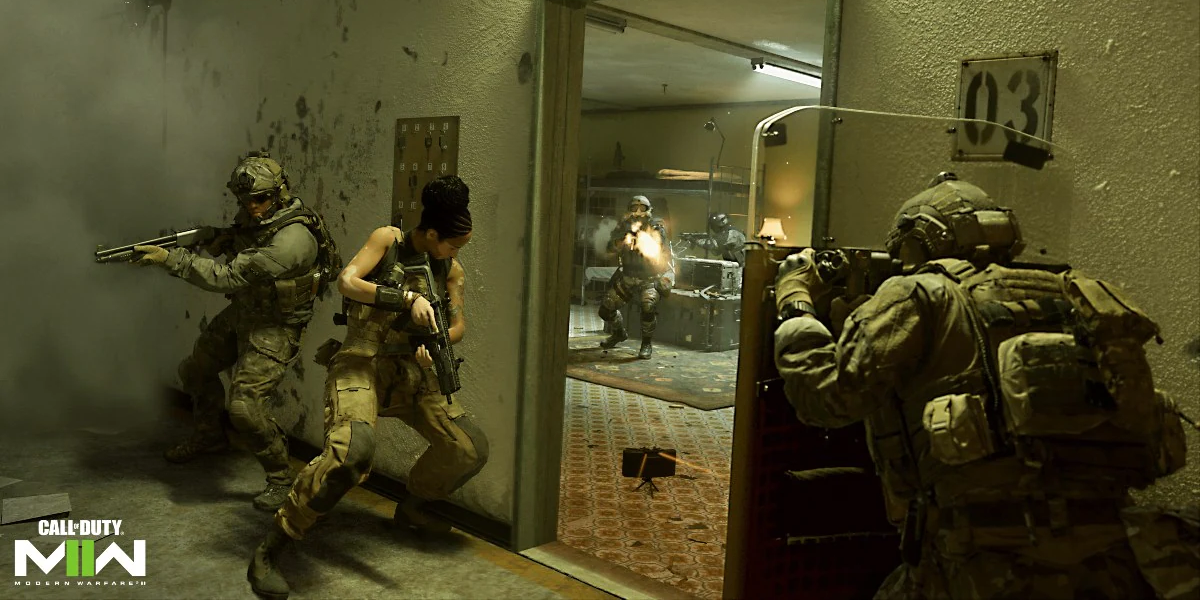 The Call of Duty Modern Warfare 2 version 2022's better levels often starts out with tightly composed operations where you're clearing out a house floorboard's creek and have your boots crush broken glass with each step. Combatants lash out at you as they try to take you by surprise and after blasting them out, you'll hear their cohorts cuddling around in other rooms further away.
It's a nice collaboration between solid-level design and top-notch audio engineering. It's fair to
say it can be up there with the best in the genre. The larger battles that these moments usually blossom into are quite the spectacle and punctuate the missions nicely.
The issue, however, is that the broad strokes of Modern Warfare 2's campaigns are predictable for the series at this point. Sniper levels, some stealth sections and a decent variety of locations keep each mission feeling distinct from the others.
For those who want to try their hands, this may come across as a bit overpriced considering the lack of storyline and mystery factor. Call of Duty: Modern Warfare 2 was officially released on 28 October 2022. It was made available on PC, PS4, PS5, Xbox One, and Xbox Series S/X. The game pricing upon launch started at Rs 4,999 for PC through Steam. The cross-gen versions of the game prices, currently available for Xbox Series S/X, Xbox One along with PlayStation 4 and PlayStation 5, too begin at Rs 4,999.