The company works with a vision fully focused on its customers, their needs and resolving the challenges faced by them. The company enjoys a good rapport with many international brands including Siemens, GE, Huawei, Netis Group, Etisalat, (Vodafone) Vi, Wirtel-Africa and many more- Anurag Saxena, Managing Director, In Conversation with Divya Mohindroo
At first, we would like to know the brand story of Star Infomatic, what services it provides, its milestones, and its vision!
Star Group, which started its journey from a small office space in 1997, has grown into a technology leader in the field of optical fiber communications in the country.
Since its inception, the company has been producing high quality "Star-FFS" range of fiber optics splicing machines and redefining OFC testing with "Fibershot" range of optical time domain reflectometers (OTDR) and tools.
The next-generation products of the company are infused with super-advanced technologies, backed by uncompromising reliability and support services to keep its buyers ahead of their competitors.
Our splicing and OFC testing products are designed to perform and engineered to last long. We provide next-generation smart engineering solutions for our industry, considering future needs and adding advantages to the businesses of our buyers.
Also Read: "The core objective of ESFI is to grow esports like any other sport"
The company works with a vision fully focused on its customers, their needs and resolving the challenges faced by them. The company enjoys a good rapport with many international brands including Siemens, GE, Huawei, Netis Group, Etisalat, (Vodafone) Vi, Wirtel-Africa and many more.
As we know, Star Technologies provides a wide range of IT Services, so we are very interested to know which one of these services can be tagged as its specialty.
Star Technologies primarily focuses on providing end-to-end IT solutions to its clients. The company provides a complete range of services needed to establish and maintain IT networks including installation of CCTV systems, biometric systems, internet distribution networks, WiFi networks, website maintenance and photocopier solutions. The company provides IT network maintenance services to MNCs, hotels and foreign companies, etc.
Besides this, the company also provides other services viz. optimizing hardware and software performance, removing spyware and other invasive software, system and software updates, virus clean-up, de-fragmenting disk data, IT troubleshooting and overall system consultation. The company specializes in FRT, FTTx and IT maintenance services.
Also Read: "Fliplearn is mapped to all major education boards across India"
Please tell us about the Optical Fiber Cable (OFC) based services that you provide and what value it provides to its users!
The company is an NSIC/MSME registered OEM and produces a high-quality "Star-FFS" range of fiber optics fusion splicing machines and "Fibershot" range of optical time domain reflectometers (OTDR), optical meters and tools. The company also provides a wide range of services to its clients including O&M FRT, FRTx, telecom equipment repair and IT maintenance services.
Our dedicated FRT teams comprising of professional engineers always remain on their toes to resolve issues related to OFC networks and limit fiber breakdowns for our clients. These teams carry adequate equipment with them required for OFC maintenance including a splicing machine, OTDR, power meter, portable generator/alternate power source and supporting tools. They always remain on patrolling on OFC routes to prevent cable disruption and fix fiber defects, if any, to ensure seamless connectivity to the customers.
Our products provide buyers with advanced technologies at a reasonable cost and are backed by uncompromising reliability and support services. Our TEC-approved Star FFS-9000 splicing machine had been our Star performer for the last many years and won the hearts of defence and armed forces along with system integrators by its sheer performance.
Also Read: "The lockdown gave a big boost to our online business"
The growing popularity and demand for Star & Fiber shot fiber optics testing products around the globe is a testimonial of the hard work that we have put in to satisfy & create exceptional product value for our customers in India and around the world.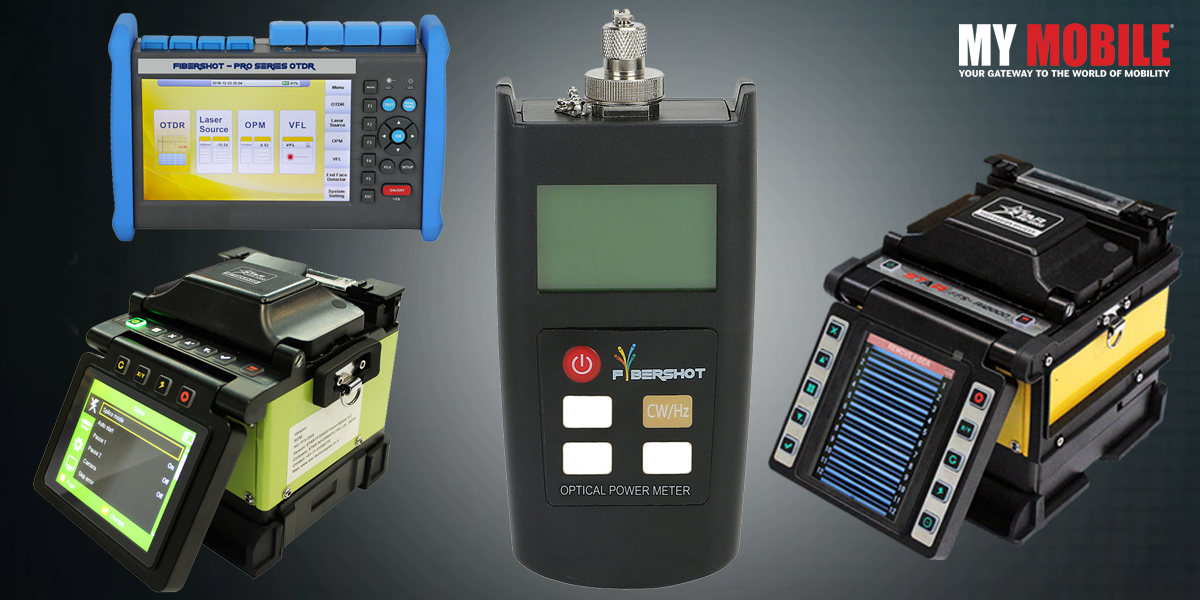 How Optical fiber cable (OFC) industry is helping India to build its 5G ecosystem?
Fiber optic technology plays a major part in many businesses today, as most demand a faster, more secure and larger communication system for their network operations. In the next few years, an increasing number of industries will be looking for new innovative solutions offered by fiber optics.
Since OFC is a fundamental and structural part of both mobile and fixed networks, it will be the only cost-effective solution for the timely rollout and expansion of the 5G wireless network.
Telecom leaders are relying on millions of miles of new fiber optic cables which allow 5G devices across the globe to connect. In the future, it is possible to see new fiber initiatives in more diverse and efficient applications.
Also Read: "Trell is not like other platforms that engage their users with 30-second lip-syncing and dancing videos"
Not only this, OFC can help 5G eliminate technological hang-ups for the devices and people connected to the network, making the adaption of new technology and inventions easier and more comprehensible for the average person.
Additionally, fiber will also benefit users. It will help bring more internet service providers into the market and allow smaller players to provide competitive offerings, hopefully driving down consumer costs.
We are very keen to know about the most crucial usage scenarios of 5G technology in India and why should we consider it to be the next big thing.
5G use cases will not be limited to a particular area: consumers, businesses, industries, healthcare, entertainment, Internet of Things (IoT), smart cities, etc. will benefit from one or multiple dimensions of the 5G network.
However, according to me, the top 5G use cases are fixed wireless broadband, enhanced mobile broadband, massive machine-type communications, IoT, artificial intelligence and ultra-reliable low latency communications. In my view, 5G would bring a communication revolution in the country.
Also Read: We foresee Crossloop as a leader in India's wearable technology
5G has been developed keeping all of this in mind the ever-increasing demand for seamless connectivity in the country. 5G is also being looked at as a great enabler for the future IoT experience and it will offer many improvements in speed, latency, bandwidth and energy efficiency.
The landscape of online gaming would change with the introduction of 5G. As cloud-based games require extra bandwidth, low latency, and extremely fast throughput speeds, 5G is perfect for delivering them.
This might have a significant impact on the medical field as well, giving doctors the ability to check on patients remotely. Telehealth and telemedicine all these needs an uninterrupted high-speed internet connection and 5G suit the best here. 5G technology demonstrates its power and speed in the modern technology-driven world.
We would like to know your views on the future of the Optical Fiber Cable (OFC) industry in India.
India is the second most populated country in the world. A country this big with so many people needs vast internet coverage. The government has started many projects to take internet connectivity to inaccessible parts of the country giving rise to the need for a robust optical fiber network across the country.
Also Read: The 2021 is going to be the "Year of digital desktop transformation"
Owing to the government's recent announcement of the launch of 5G services in India on October 1, optical fiber would prove vital in the success of 5G services in the country. India which currently has fiberization at around 35.11% needs to cover more than 35 lakh km with fibre across the country till FY2025 to enable seamless 5G connectivity. Owing to this, I think the demand for OFC is going to double or even more than that in the next few years.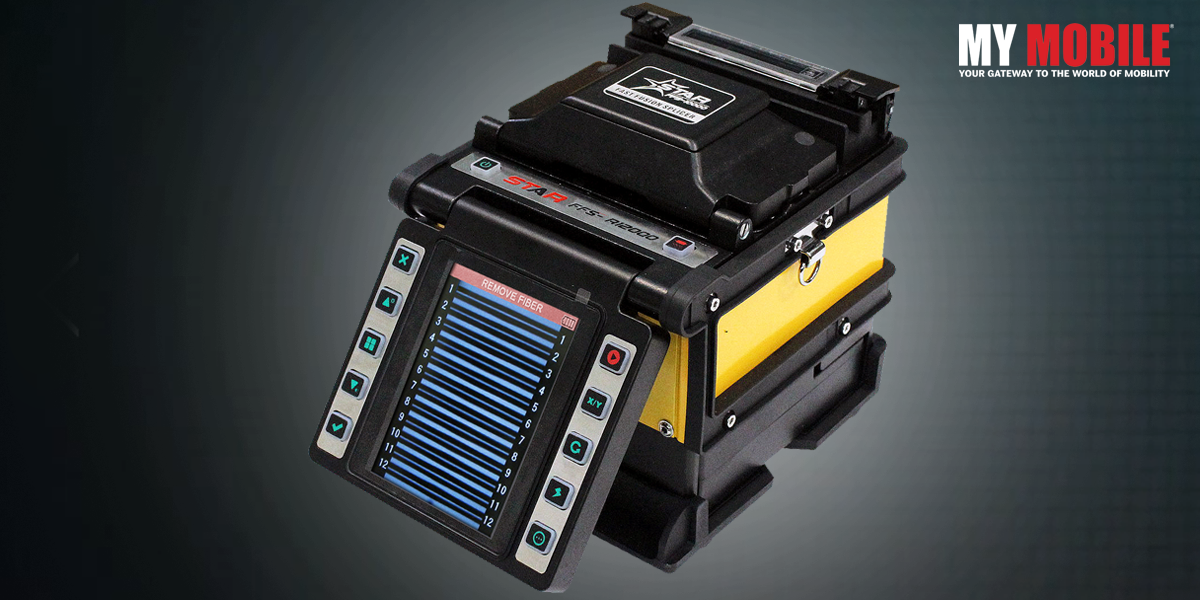 How is Robotic Process Automation (RPA), helping to transform the Indian telecom Industry?
Fuelled by IoT and 5G technology, the telecom industry has now started to adopt RPA to become more efficient and provide a better customer experience. The telecom sector continues to grow across the world as more people join the network and internet access penetrates the remotest corners.
RPA, coupled with artificial intelligence and data analytics, can help telecom operators identify problems, compile a report and share possible solutions with the on-ground technicians in real-time.
Also Read: We look at the price value equation over the lifetime of device
Thus, solving any problem on a real-time basis and maintaining the quality of the network. RPA can help network operators with faster customer onboarding/offboarding, solve backend tasks, increase the revenue per user, deploy faster & accurate solutions, and decrease the workload on backend professionals, among others.
Another recent improvement is ROF or Radio-over-Fiber, which allows for the transmission of radio signals using optical fibers. Radio frequencies are not impacted by electromagnetic interference, which has huge potential for development in the aviation industry as well as public work projects, stadium construction, and commercial building construction.
Why do you think that the 5G spectrum auction is an enormous opportunity across industry verticals?
The availability of a 5G network, a stable policy and a better regulatory landscape will bring massive investments across various industry verticals.
Innovative use cases are expected to be major catalysts propelling the growth of the 5G market in India. 5G is claimed to be the next-generation mobile broadband network that can carry data 10 times faster than 4G. It is anticipated to hasten the adoption of connected automobiles, autonomous driving, and smart transportation systems in the automotive sector.
Also Read: There has been excitement and rise in awareness for rollable and slide-phone technologies
The industrial sector can also use 5G for connected and smart factories, coordinated planning, a smart supply-chain network, and smart logistical operations.
5G could benefit the Indian economy. 5G benefits are expected to be realized in the retail, and ICT sectors. The services sector, particularly transportation and education, is also expected to benefit from 5G, driven by smart city and smart government applications.
Furthermore, 5G is likely to digitally transform the healthcare industry through the application of the internet of medical things (IoMT), connected healthcare, patient data management and online consultation.I think 5G can drive the next billion digital opportunities in India.
What is that one special thing about "Star Infomatic" that makes it stand apart from its competitors in the Indian Market?
Star Informatic, apart from being a manufacturer, has also been a maintenance services provider for these products for the last 15 years. The company designs products based on its field experience gained over these many years in the Indian market, making them a perfect fit for users in the country.
Also Read: We are a one-stop solution for any scale of documentation
We design easy-to-use products that can be handled by any worker on the field with minimum skillset. All of our products are remote-support enabled, which can be updated, modified and fixed by our IT teams anytime without disrupting the work on the field. This also saves the user from the hassle of visiting service centres to get the product repaired.
We designed products keeping in mind the needs and demands of the users in the remotest parts of the country. Our user-friendly products, integrated with special features for the local users, make us stand out from the rest of the foreign companies selling their products in India.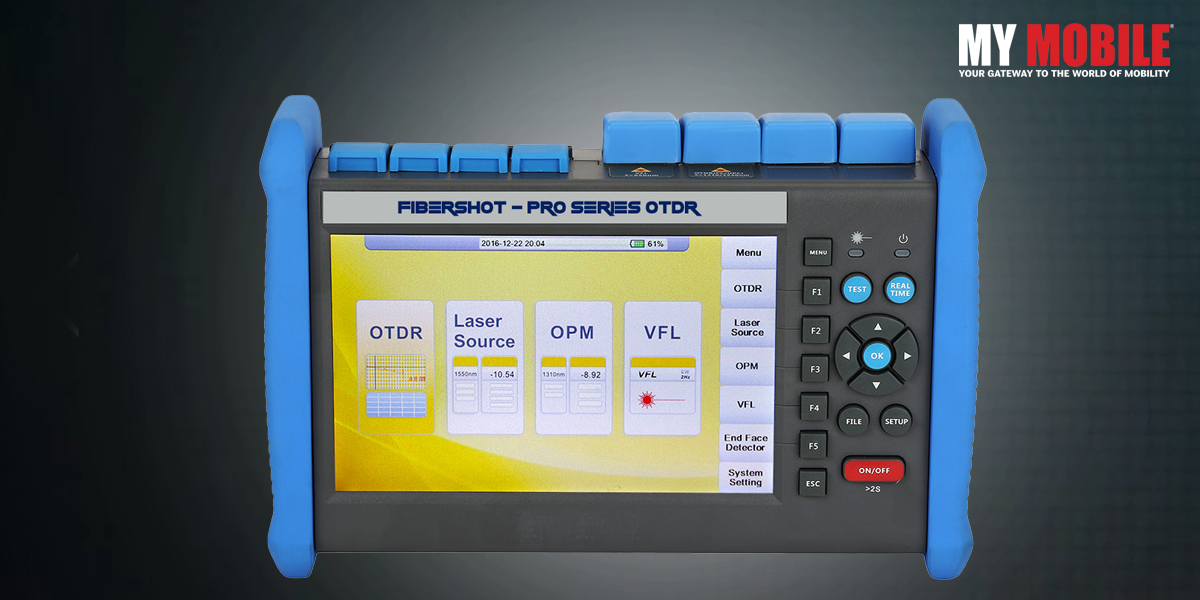 What are the challenges you face while manufacturing optic products in India and how do you tackle those challenges?
The biggest challenge facing the OFC industry today is the lack of skilled manpower in the country. This leads to the production of low-quality products, with high operational and production costs involved in their manufacturing.
Another major challenge is the shortage of hardware manufacturing facilitates and R&D facilities in the country. And it becomes difficult for the manufacturers of OFC testing products to integrate local software on imported hardware.
Also Read: The biggest differentiator for Fire-Boltt is its unique entertainment, fitness and rewards ecosystem
The quality of machining is also one of the issues facing this industry in the country. Since the fundamental products including dyes and molds which are produced here don't have such finesse, the quality of products is not that good but the cost is far high as compared to the imported products, which are cheap and properly finesse.
But the Government led by Prime Minister Narendra Modi has taken many initiatives to keep foreign players at bay and also give incentives to Indian manufacturers for manufacturing products locally.
At the same time, there is a need to develop infrastructure wherein machining and finishing of the product so that high-quality products can be manufactured in the country. Irrespective of all these hurdles, I still feel that this industry has a good future in the Indian market for the next many years.
Is it a myth or a fact, that better availability of the 5G spectrum can bring the light of hope to call quality issues?
After the rollout of 5G services in India, the call quality would improve only for voice calls over the internet. The quality of calls using data would improve but the non-data calls which operate over 2G/3G would not improve, as 5G technology doesn't integrate 2G calls. But in the future, when the entire calling system would shift on data, then the call quality is expected to improve.
Also Read: We expect a greater convergence of digital and traditional teaching-learning mediums going forward
The call quality over 5G would also depend on 5G coverage and signal strength in different areas. Owing to these, I don't think there will be a paradigm shift in call quality after the implementation of 5G in India.
Moreover, the download speed and data transfer would improve over 5G network and users would be able to watch streaming services, so to say, without any glitches.
What opportunities do you see, in the Optical Fiber Cable (OFC) Industry in India?
India is an ever-growing country and is on the path of becoming a US $5 trillion economy by 2025. A country with such high ambitions needs to remain connected with the world at the time.
The government has started many ambitious projects including the Digital India programme, National Broadband Mission and BharatNet project to connect the country within and with the outer world.
The advent of technology, coupled with the work culture introduced by the COVID-19 pandemic, has taken the demand for internet services in the country to levels higher than ever before. This has increased the demand for OFC which is fundamental to seamless internet connectivity.
India's OFC market stood at US $881.5 million in 2019 and is projected to grow at a CAGR of 19.7% to reach the US $2.1 billion by 2024. This growth in the market is led by rising investments in OFC network infrastructure by the government to provide connectivity in the remotest parts of the country.
Also Read: Western Digital is focused on bringing the latest innovations to the Storage segment
Moreover, growing demand for OFC from the IT & telecom sector, rising number of mobile devices, increasing adoption of FTTH (Fiber to the Home) connectivity and surging number of data centres are further anticipated to fuel the OFC market in India in the coming years. Therefore, I see a good future for our industry in the country.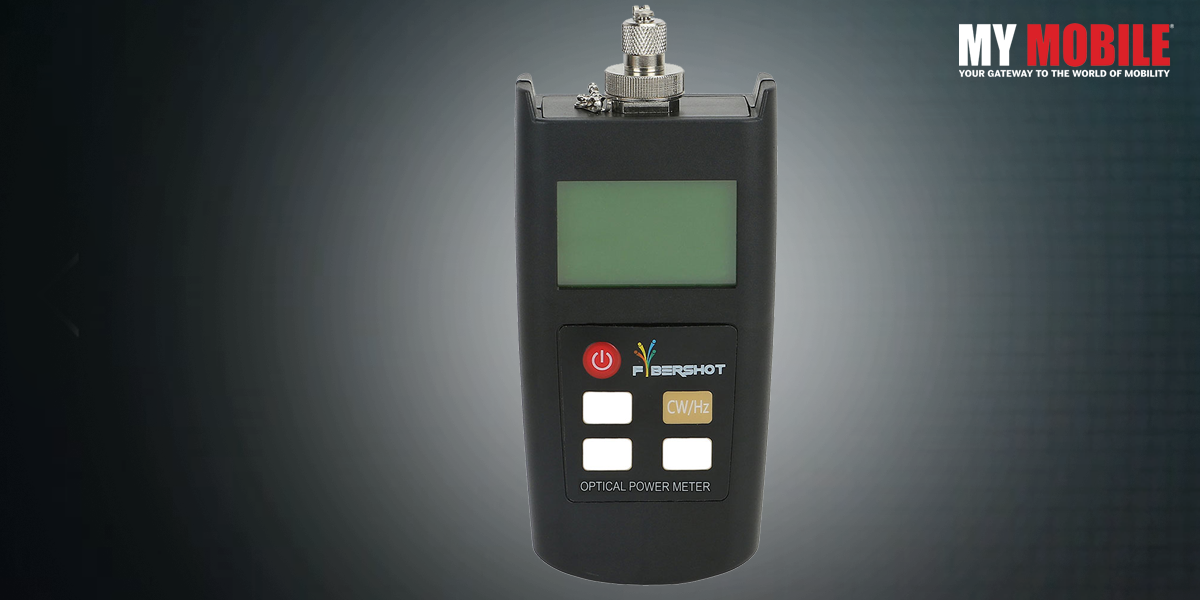 Where do you see yourself, in the next 10 years and how prepared are you to grab opportunities to reach your goal?
Star Group, being a technology leader in India, would expand its business operations to many other parts of the world in the next few years. The company would be targeting growing countries and continents like Africa, the Middle East and Russia as our next stop, besides increasing our domestic as well as international sales. The company is ready to deal with any challenges that come it's way, to take its business to new heights in the years to come.
Please give us a short overview of your business experience in India, and how did you become the very first Company to produce hi-tech Optical Fiber Splicing Machines & OTDR test equipment in India.
Star Group, has been a leader in the Indian market over the last 15 years, and it has not only disrupted the OFC market in India but made it a customer-centric market that was largely dominated by Japanese and Chinese companies over a decade back. Overall, the experience of working in the market has been very good.
Our company has grown leaps and bounds in the last few years with the addition of many new businesses under its umbrella with changing technological scenarios in the country. The company also overcame many recessions during this period successfully.
We started our journey when mobile phones were launched in India, then came the computer revolution and we shifted to IT services, software development and then ultimately, ventured into providing long-range fiber optics connectivity and telecommunication equipment market.
Pertinent to mention that our company is also the leading taxpayer in the area.
Let me now share my story of producing splicing machines in India. When this idea came to my mind, I invited many splicing machine producers from China and Korea and tested their products in the Indian field.
Then, I shortlisted a few products keeping in mind the Indian market conditions. We integrated our products with India-specific features, making them acceptable to Indian conditions and compatible with the environment. We launched our first product in 2016, at lower costs but with an enhanced warranty.
This made our products acceptable in the market very quickly and our customer-centric approach made us a leader in the market in no time. Star Group gives utmost priority to its customers and feels proud to serve the people of its own country.
Also Read: 5G will dramatically improve the capabilities of security and surveillance solutions