Homegrown brand Bluei is slowly but surely making its presence felt in India, thanks to the range of products – from wired/wireless earphones to Bluetooth speakers and power banks to mobile chargers and cables – that it has to offer. Established in 2009, Bluei aspires to be one of India's largest lifestyle and portable electronics brand. Akhilesh Chopra, Sales Director, Bluei, shares more about the company, product line-up and its plan to make it big in today's smart world, in a conversation with Ramesh Kumar Raja. Excerpts:
How's the brand Bluei positioned itself in a hyper-competitive market like India which already has a number of players from India and abroad?
A good positioning strategy requires a careful evaluation of market research. Our strategy is to evaluate the total market size and opportunity. Market data help us outline the total number of potential customers in the market as well as the total potential sales in the market. On the other hand, we have built a strong distribution channel pan India and after-sales service support for customers. With the strong distribution network, we can sell the products to customers and also provide them with the right post-sales support. Also, we are getting the idea of customer demand through distributors.
You offer a wide range of products, from handset accessories and power banks to security cameras and computer peripherals. Which among them is a dominant vertical for Bluei?
As of now, our headphones for working professionals, headphones for music experts, students' microphones, and audio electronics product segments are the more dominant. In the pandemic, we've sold a number of units of headphones, neckbands, earphones and speakers for home entertainment. As per our company's research, audio products are becoming a dominant segment this year.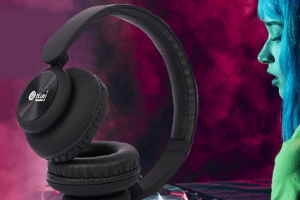 How are your products gaining traction in the market?
In our audio series, there are lots of products that are used in IT companies and BPOs for calling purposes. During the lockdown, we received so many orders for headphones from working professionals and parents ordering products for the children. We use the latest audio technology in the headphones, using 5.0 Bluetooth up to 15 meters, and stylish design and colour which makes a good impression on customers.
Which are the areas from where maximum demand is coming for the Bluei products in India?
Maharashtra, NCR, Punjab, Andhra Pradesh, Chhattisgarh, Kerala are the major areas from where maximum demand is coming for our products.
Online or offline – which platform yields maximum revenue for Bluei?
In the present business, we have a 50-50 equal balance between online and offline. The lockdown gave a big boost to our online business, as people are spending more time on online shopping sites and placing their orders online. We are getting good traffic from online business.
What are the challenges you faced in the wake of the COVID-19 pandemic and how are you going to overcome them?
We faced challenges in the form of transportation and delivering the order on time. The COVID-19 pandemic has caused the retail industry irreparable harm but on the other hand, it has put e-commerce growth on the fast-track mode, as consumers are shifting to online shopping. The COVID-19 pandemic has put e-commerce marketplaces under great pressure, like catering to increased demand with fewer workforces, while ensuring safety measures. Our delivery team is following the guidelines for safety measures. We are getting new queries and online orders. Our distributors are also demanding for the products. The situation was very challenging, but with the proper planning, support, and coordination with the team, we did the job well. We learnt a lot from this situation and have made ourselves better and ready for any crisis.
What is your approach to the "after-sales service" which remains an issue for the majority of electronics companies?
As per our company's monthly service reports from different cities, we are happy to know that our after-sales service teams are doing great job. The defective rate of our product is below the industry average which is a witness to the manufacturing quality of Bluei. When anything goes wrong, we ensure a good after-sales service, with our network of centers. We are also working on how Bluei can do better in this department. We are getting wonderful ideas and feedback from the distributors and customers in this regard.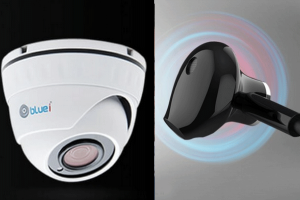 There is a parallel grey market in India thriving on counterfeit accessories and devices. How do you deal with them?
Bluei has stronger, tighter controls and we are in a better position to curb the emergence of grey products. The company's first and foremost focus should be on the enforcement of laws to quell grey market counterfeiting. Enforcement tends to vary by location, so consistency in enforcement would go a long way to solving the problem. Also, we've changed the current ways of working. Our company has eliminated the need and rationale for grey products and we enable effortless identification of fake products. It is never easy to change how people and departments work but the odds get better if the right controls are in place. We also organise awareness campaigns, wherein we try to educate our consumers about how to identify a genuine Bluei product.
What are your outreach and investment plans for India?
As we all know, India is one of the biggest markets in the world, and a brand like us has a huge opportunity to serve smart products to our customers. India is a country of young people using smartphones and the internet, and we have pledged to make appropriate investments in people, marketing, and all other efforts needed to grow our business.
"As we all know, India is one of the biggest markets in the world, and a brand like us has a huge opportunity to serve smart products to our customers. India is a country of young people using smartphones and the internet, and we have pledged to make appropriate investments in people, marketing, and all other efforts needed to grow our business"
Please tell us something about R&D and innovation at Bluei?
The engineering team happens to be the core of our business; it works to ensure Bluei builds innovative and high-quality products that address customers' needs to markets. We have our in-house team of R&D for fast charging charger/power bank and data cables. All the three category products are manufactured in our plant. After manufacturing, the products undergo a complete aging process and many other tests before being launched in the market.
Other than the charging segment, we are focusing on the wireless technology that we are using in our products. Our engineers are working on a new kind of electromagnetic system for fast charging. Our aim is to serve the best quality products with long battery life and fast charging support.