We have come across innumerable devices that have made our lives easy by considerably reducing manual labour but only smartphones and tablets are the ones that are mentioned most of the time.
Smartwatches aren't brought up in discussions as much as their aforementioned counterparts, which is a crying shame given how important they are in keeping our health in check.
Bluei Torso Smartwatch too falls into the category that has some interesting features and specifications to its credit that every user must know about and they will get to learn about it here.
Brief Summary
For starters, Bluei is a home-grown brand that has many mobile accessories to its credit that has acquired a huge brand value of its own in a short while, which is saying something considering the enormous competition that it has faced for long.
There are many smartwatches out there but only a handful that deserve the attention that smartphones get or even half as much. A smartwatch is very similar to a smartphone or smart TV because it is a 'Smart' object.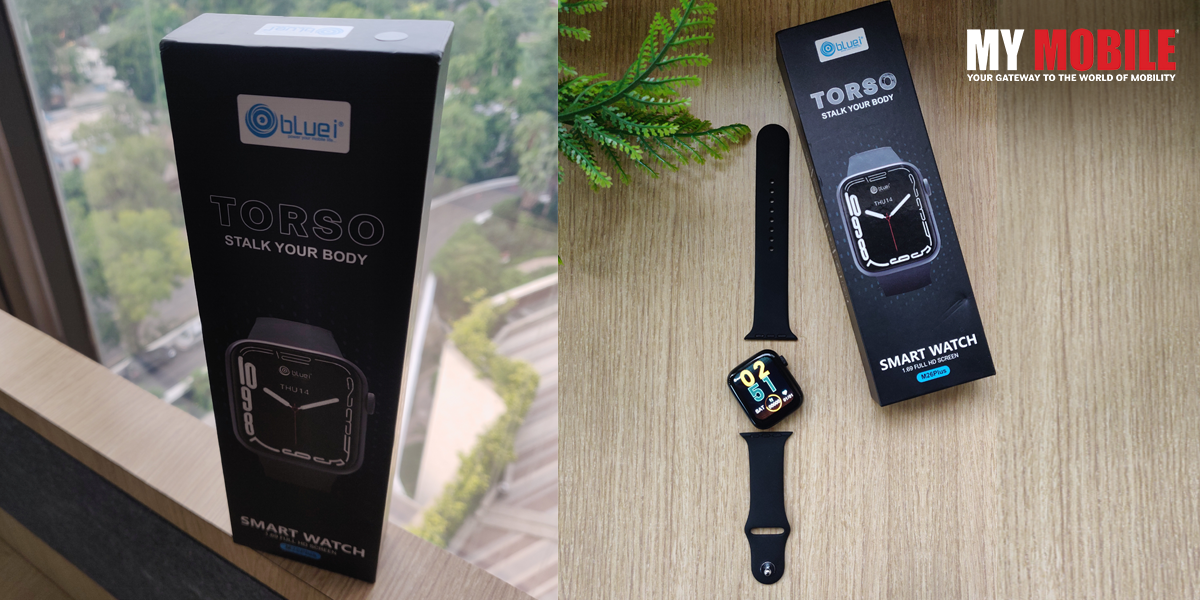 A smartwatch is basically a health device through which one can keep their health in check and is a must-get device for fitness enthusiasts and Bluei Torso Smartwatch is also one of them.
As mentioned above, Bluei is a homegrown brand with many mobile accessories and when you have such a big company coming out with a new device it will definitely become the center of attention.
Many people would be astonished to know that this will be the first ever watch launched by Bluei and is called 'TORSO' with all the relevant features that any good smart device should have.
It is the first watch that has a Bluetooth calling feature and comes with a 1.69 inch IPS screen, which is large enough for a smartwatch and supports HD visuals and animation, which has to be seen to be believed.
All you need to do is to wrap it around your wrist and the picture will be in bigger and better quality. The device is said to be always on display because Bluei believes their model to have the best screen resolution ever at 240×380 pixels.
Although some people would consider it arrogance, it says a lot over the makers' confidence as they know deep down that this model smartwatch will receive the necessary positive response from everyone that tries it out.
Feature Study
The contrast ratio is perfection to say the least that makes people stare at it for a long time without looking away like the square dial for example that has a crown rotation button, which is for maneuvering.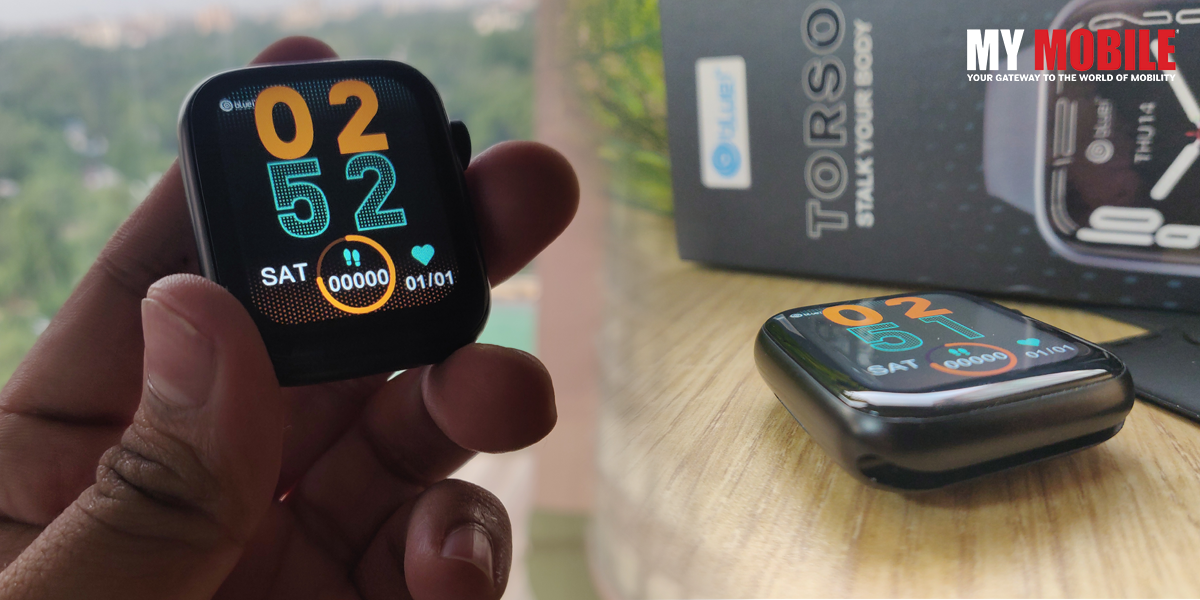 The wearer always gets a feeling of royalty as if you're living in a grandeur capacity or the lap of luxury. A smartwatch is quite easy to dismiss as a mere watch with some features but it is much more than that.
Torso became available for purchase from August 5, 2022 at the starting price of Rs.2,999 in more than 150 offline stores all over India. Within mere days, it had sold in thousands to people all over the country as they immediately took a liking to its design and unique features.
If you want a smartwatch with multi-sports modes that are preloaded, then this one should be at the top of your list as one can call it a true health suite that you can use to keep your body in constant check for health issues.
There are many people, young and old, that are obsessed with looking way younger than their actual age and who take the age old motto, 'Health is Wealth', way too seriously that many people sadly don't give much of a thought to.
It is for such kind of people that Bluei has created this excellent smartwatch that has numerous features to boast of like heartrate tracker, oxygen level monitoring, sleep monitoring, fitness tracking, steps tracking, along with some others that are more than one can envisage.
But the one feature that most people are excited about is the Bluetooth calling feature, which is supported by Quick Access Dial Pad along with Call History, sync, save contacts, and others that give perfect results.
The camera functions are managed via the Bluetooth Remote Control where all you have to do is to click the watch to control the picture and save all those stunning images in the form of souvenirs and show it to your friends.
Akhilesh Chopra, who is the director of Bluei and also into Sales & Technology at the company, has claimed that everyone has taken great pains in the making of this unique smartwatch while the makers had a sit down to discuss what they had in mind for the final product.
Mr.Chopra has elaborated on the vision with the help of which the launch of TORSO came into fruition and listed out the various features of their model, which was similar, and yet, different from other smartwatches from different brands.
Monitoring the vital organs in our body is a tough job but to make it accessible to phone calls and music is a whole new story altogether as not many smartwatches can boast of it and the exceptions are quite rare.
It also has an IP68 waterproof symbol that makes it resistant to water, which means that you can walk in the rain for hours together while wearing it and it will be as good as new without any damage done to it.
Walking for hours listening to music, taking pictures, and weather forecasts are right there wrapped around your wrist that will keep you hooked. Chopra and several others working at Bluei opine that many users will take to it immediately upon getting a hold of it.
The fact that TORSO is resistant to water is what makes it so relatable to people that are into water sports and love monsoons, which is why they are sure to take it in their various outings that involve water.
You can always keep a track on your body conditions while in water and be warned if there is something wrong as the watch will notify you via alarm. Although this feature isn't required as much, one cannot be too sure about health matters.
There are five colour options for the smartwatch viz. Black, Green, Blue, Rose Gold, and White. They all can match your vibes in one way or another while the notifications that come up on the timepiece allow you to be hands-free while you're on to some task like household chores.
You can avail multiple languages that are featured in the smartwatch as it is a modern day gadget that caters to different people from different walks of life that speak different languages, especially in a country as diverse as India where languages are bound to change as you go from one state to another.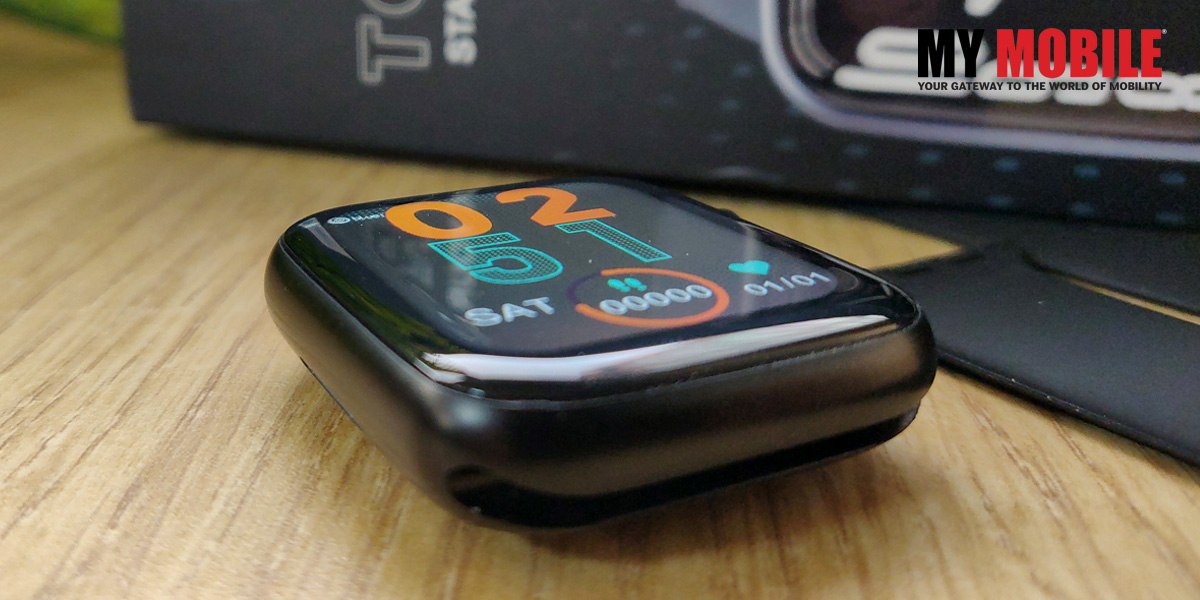 Conclusion
Ever since it was launched on August 5, it has received overwhelmingly positive reviews with many people swearing by its features and totally astonished by its design that they can't stop talking about it.
Also Read Here: Bluei Launches TORSO smartwatch