Highlights
Black Adam Collections
Dwayne Johnson
Indian Craze
In Brief
India is the country that has the largest film industry in the world, surpassing Hollywood by a wide mile even though the latter is the biggest in terms of revenue and technological advancements.
All the film industries originated around the same time in the early 20th century and they all have contributed much to the art world through their films and entertained not just their country's audience but the entire world as well.
Social media has made this world a small place, all thanks to Over-The-Top (OTT) platforms like Netflix, Amazon Prime, Hulu, and many others, due to which one can access films and content from other countries easily with a simple subscription to any/all of these platforms.
Also Read: 'Chhello Show' India's Oscar Nomination Awaits For Its Audience On Netflix On November 25
Hollywood movies are also extremely popular in India, especially the MCU superhero movies, which gross just as much an amount as your typical Bollywood venture. Dwayne 'The Rock' Johnson is also an extremely popular movie star in Hollywood who has starred in many action films over the years.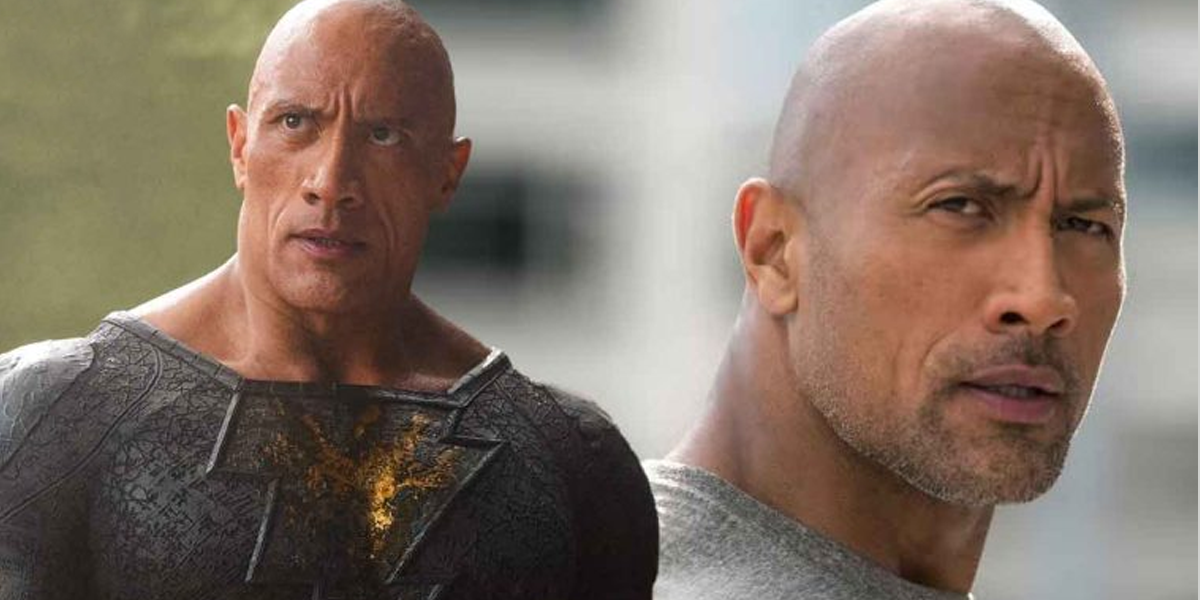 He has also been an accomplished professional wrestler in WWE, the most popular wrestling promotion in the world, which is also crazily popular in India, with its wrestling stars' fan following in the country rivaling that of Bollywood star.
Dwayne Johnson has millions and millions (in his own word) of fans across the world, with a significant portion of those being from India, which is why his latest venture Black Adam, is a much anticipated movie from the DC universe, especially as it also marks Johnson's debut in the superhero genre.
Also Read: Bollywood Biopic Brigade
The movie was released in India on October 21, 2022, and collected more money than films like Runway 34, Jayeshbhai Jordaar, Doctor G, and many other Bollywood ventures that bit the dust or could not be as successful.
However, it is clear that the film will not earn as much as the Marvel movies in the country because, like it or not, MCU scores heavily over DC Universe in all the departments not just in North America but the eastern world as well.
The fact that Black Adam has earned more than all the native Indian films mentioned above is a testimony that the Indian audience is changing because, for a Hollywood movie, getting Rs.6-7 crore opening in India is no mean feat, although it is a crore less than the earnings of Jurassic World Dominion, while Spiderman: No Way Home earned Rs.32 crore on its first day of release in 2021.
Also Read: Top 11 flicks that will be popular on OTT platforms in 2022 
Black Adam has been made at a whopping $200 million budget, which is 4 to 5 times more than the budget of films like Brahmastra and RRR, but has received mixed to extremely negative reviews from critics, which is to be expected of a Dwayne Johnson movie, which is more of style and little substance, therefore no hardcore cinephile would bother wasting his/her money and time on it.
Conclusion
All in all, the movie is a typical Dwayne Johnson flick, full of action, energy, fantasy, and all that you can expect from a DC superhero movie, so it has been categorized as neither good nor bad.
Its collections, however, are set to up in the coming days because Bollywood flicks like Doctor G earned Rs.3.7 crore in its opening day, while Runway 34, Jersey, and Ek Villain Returns, earned around Rs.3 crore, Rs.3.1 crore, and Rs.6.7 crore, respectively.
Also Read: Marvel's Spiderman Remastered; PC Modes for Gamers