The wait is finally over Cupertino-based tech giant Apple has finally launched its most awaited smartphones for the iPhone lovers. Apple launches iPhone 14 series goes official at the Steve Jobs theatre in California on September 7th.
Apple CEO, Tim Cook hosted the launch event and made some of the most awaited announcements. During the live event iPhone 14, iPhone 14 plus, iPhone 14 pro, Apple Watch 8 and AirPods Pro 2 were unveiled by the tech giant. It was a gigantic event with an array of new features, this was the third live event of the year from Apple.
Previously the tech giant launched the new MacBook Air, 13-inch MacBook Pro alongside iOS 16, iPadOS 16, macOS Ventura, and watchOS 9 at the Worldwide Developers Conference on June 6.
During the 'Far Out' event at the Steve Jobs theatre in California, the prices of all the high-end tech products and their availability in the market are also announced. So without wasting any time let's have a look at the details of the newly launched Apple devices.
New launches at Apple Event 2022
iPhone 14 and iPhone 14 Plus
Apple Watch 8 series
iPhone 14 Pro and iPhone 14 Pro Max
Apple Watch SE
Apple Watch Ultra
Apple Airpods Pro 2
Apple Watch 8 series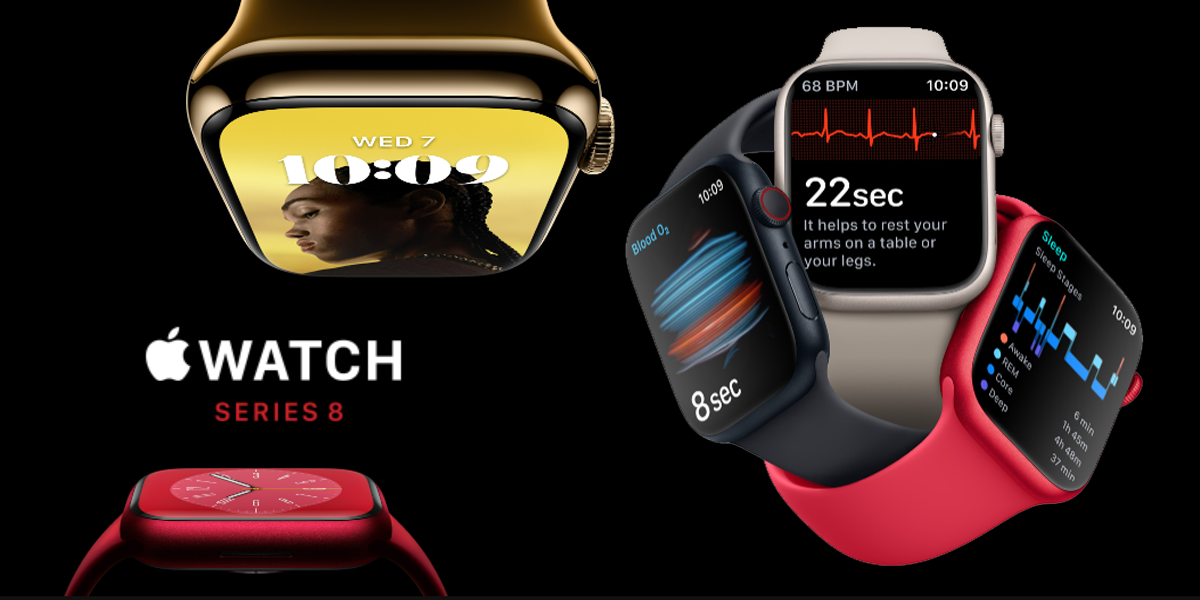 The first product that was launched at the live event was the Apple Watch 8 series which was among the highly rumored products of the year.The fitness tracker comes in with a temperature sensor, it contains two sensors one in the back and one on the display to provide additional accuracy.
The smartwatch is going to helps women for monitoring the menstrual cycle and has the feature of the user's health being encrypted.
Features
45 mm or 41 mm
50 m water resistant footnote
Swimproof footnote
Certified IP6X dust resistant
Always-On Retina display
Emergency SOS footnote
Fall Detection
Crash Detection footnote
Apple Watch Series 8 is launched with new sensors and focus on health
The Apple watch series 8 which is launched is mainly focused on the health of users and new sensors are being added to the Apple Watch Series 8 version. The temperature sensor, like the other health sensors on Apple Watch, is not intended to replace specialised medical equipment. Instead, it will notify the user if a trend indicates a problem with their health.
Apple specifically mentioned women's health as part of their announcement. With a two-sensor design—one on the back of the watch near the skin and another under the display—it measures changes in wrist temperature while sleeping every five seconds.
Inside the Health app, users can see nightly changes in baseline temperature. These can be caused by physical activity, illness, or even jet lag.
The temperature sensor can provide ovulation estimates to women, which is a useful feature for family planning. Temperature sensing also allows for more accurate period predictions, which can be found in the Health app.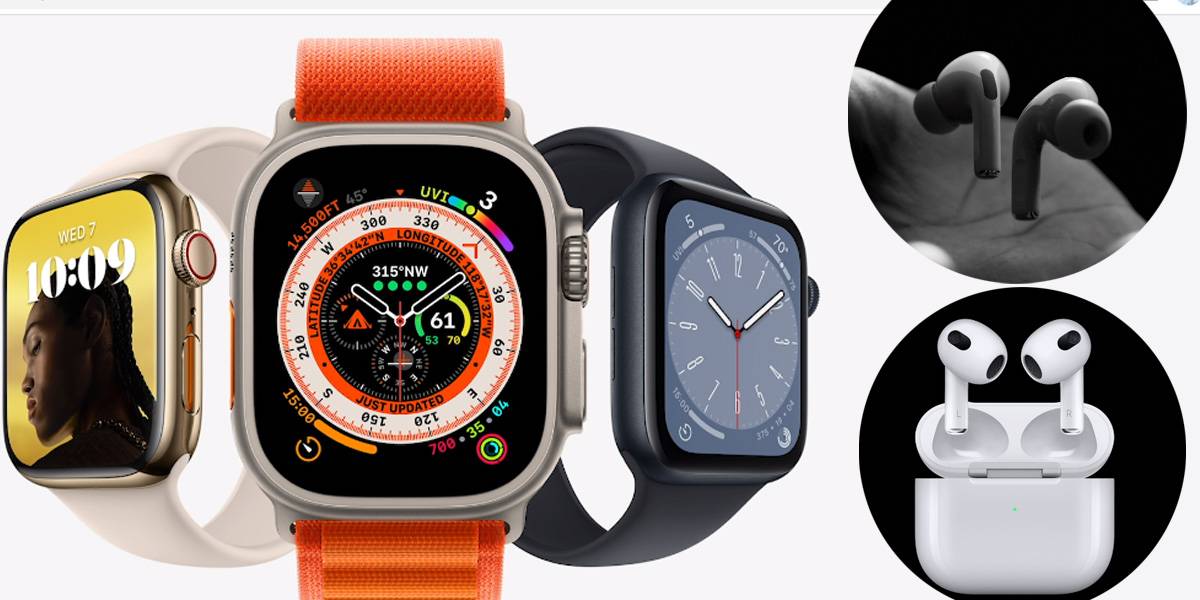 The new feature also includes the detection of an emergency when the device gets crashed with the help of a powerful gyroscope and accelerometer.To detect severe crashes the detection metres make use of a Barometer, GPS and the microphone on the iPhone.
When a serious car accident is detected the watch detects the crash and checks on its user. If the user isn't responding for more than 10 seconds. The watch automatically dails to call the 911 number. It also sends the user's current location to the emergency squad and his emergency contacts.
The New power mode feature which has a low power mode option enabled a long battery life of up to 36 hours from one single charge.
Also Read: Tech News Wrap: Apple iPhone 14 Live…and more
The low power mode disables a few features like the always-on display. Some of the features that the low power mode disables are health notifications, workout auto start, always ON – Retina display and more.
Instead of being limited to the Apple Watch Series 8, the feature is now available on the Apple Watch Series 4 and later. When Low Power Mode is turned off, the Apple Watch Series 8 has an 18-hour battery life.
Apple Watch 8 Price And Availability
The much-awaited Apple Watch 8 is priced at $ 399 for the GPS model and $499 for the cellular model. In India, the watch cost Rs 45,900. The fitness tracker will be available in the market for sale worldwide on September 16. Users can pre-order it on the Apple store.
Apple Watch SE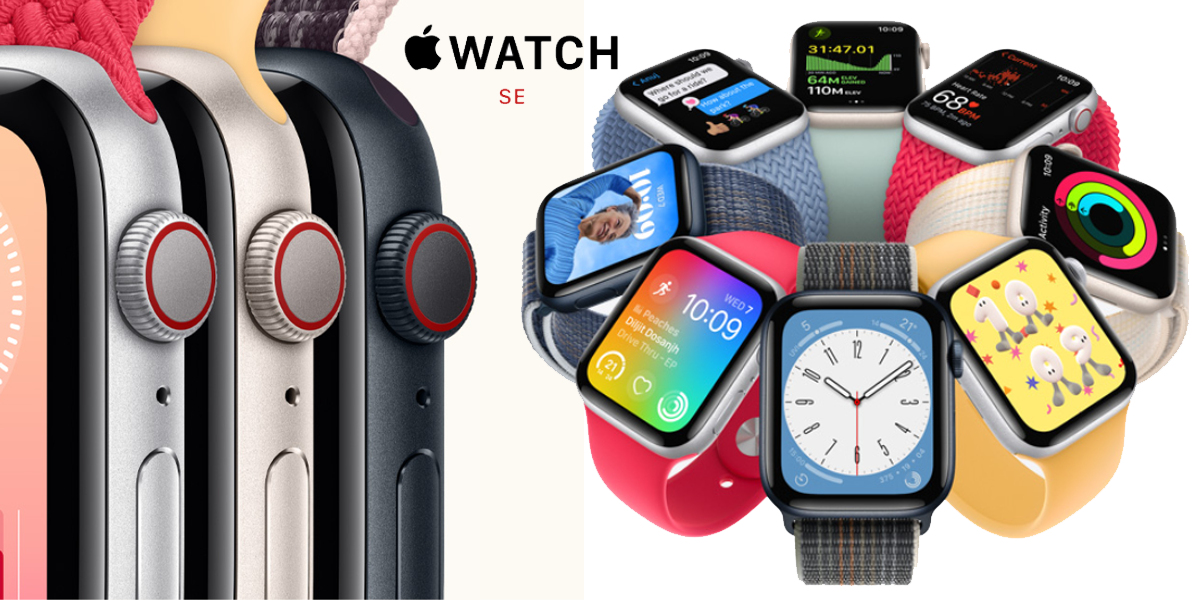 Apple Watch SE was also disclosed during the 'Far Out 'event. The watch is expected to be 20 per cent faster than the previous versions. The fitness tracker will be available in silver, Midnight and starlight colour options. The watch comes in with the same chip as the previous ones but with improved efficiency and 20 per cent faster.
The back case of the Apple watches SE is made of Nylon composite materials which cover fall detection and crash detection. The watch is priced at $249 (Rs 29,900)and orders are being accepted from today.
Features
44mm or 40mm
50 m water resistant footnote
Swimproof footnote
Retina display
Cycle Tracking
Emergency SOS footnote
International Emergency Calling footnote
Fall Detection
Crash Detection
Apple launches Apple Watch Ultra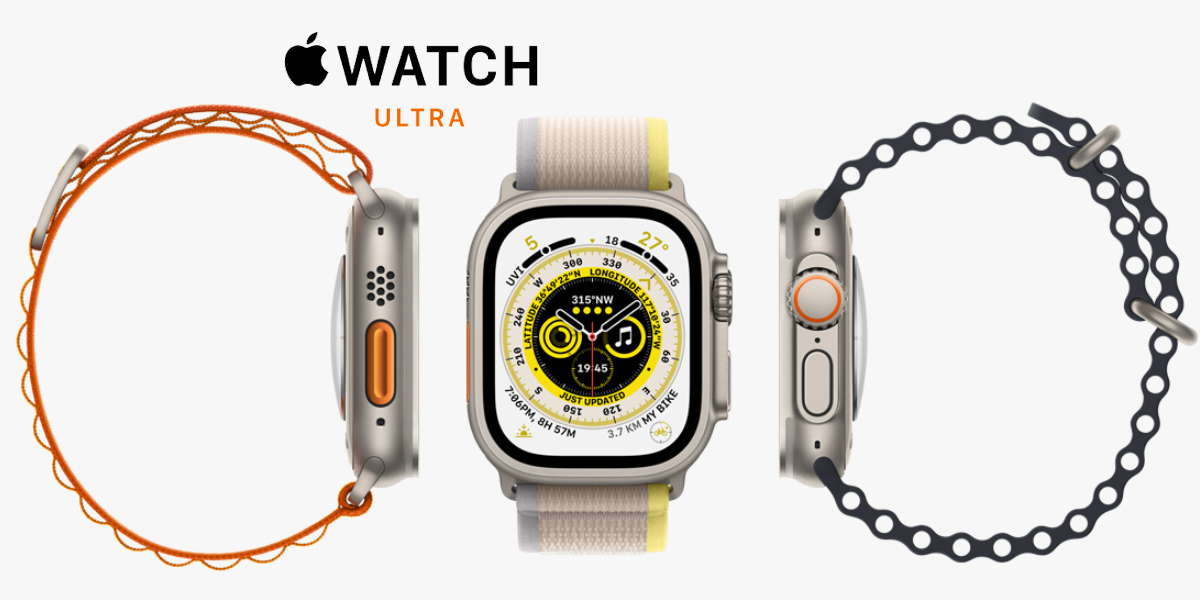 Apple launched Apple watch Ultra. The watch comes with a 49 mm titanium case, 36 hours of battery life on a single charge, and an action button. The watch has a unique customization feature for mountains, oceans and trails.
Furthermore, it also comes in with a GPS feature which has a dual frequency solution of L1 + L5 band so that the user can get a clear-cut and exact location search when located in urban and dense areas.
Features
49 mm
100 m water resistant footnote
Swimproof and recreational diving to 40m footnote
EN13319 certification footnote
Depth gauge with water temperature sensor
Certified IP6X dust resistant
Tested to MIL-STD 810H
Blood Oxygen app
ECG app
Always-On Retina display
Emergency SOS footnote
International Emergency Calling footnote
Fall Detection
Crash Detection footnote
Apple Watch Ultra Price And Specifications
Apple has also launched the Apple Watch Ultra which has a long battery life of 36 hours and G1 – G5 sensors which help users get the exact search location of urban and dense areas. The Apple Watch ultra is priced at $799 (Rs 89,900) and is available for sale on September 16.
Apple Airpods Pro 2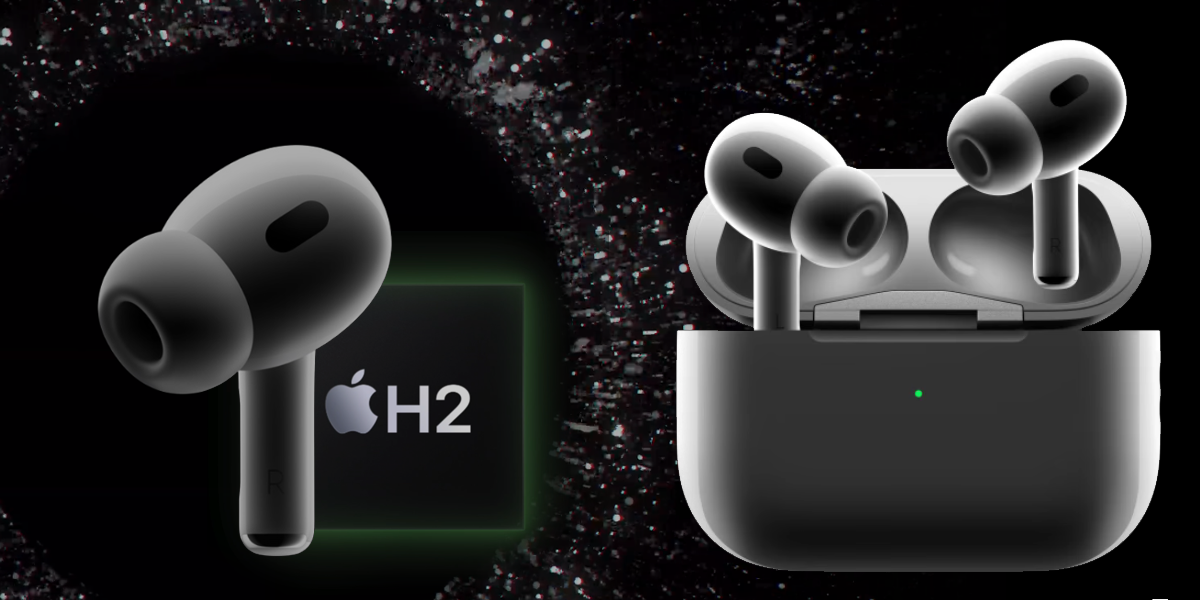 Apple Airpods Pro 2 makes its debut at the Apple live event. The Apple Airpods Pro 2 comes in with a new processor and has a battery life of 24 to 30 hours. It has a playtime of 6 hours on a single charge. The TWS arrives with the feature of 2x active noise cancellation and spatial audio for a customised experience.
"Pick from four sizes of flexible silicone ear tips (XS, S, M, L) for an ideal acoustic seal and fit. Personalised Spatial Audio with dynamic head tracking tailors the listening experience by precisely placing sound elements in the space around you," reads the official website.
Apple launched the Apple AirPod Pro 2 in a live event on September 7. The new version is an upgraded processor than the old one.The newly launched TWS ships with an H2 chip inside to provide a better audio experience. XS ear tips join S, M, and L in offering a 6-hour battery life, a 33% advancement over the first-generation model of Pro AirPods.
The Total listening time with charging cases increased from 24 to 30 hours. When it comes to charging cases, precision is everything.
Features
 Personalised Spatial Audio with dynamic head tracking
Active Noise Cancellation and Adaptive Transparency
Sweat and water resistant AirPods and charging case
Up to 6 hours of listening time with a single charge
MagSafe Charging Case with speaker and lanyard loop
Vent system for pressure equalisation
Custom high-excursion Apple driver
Custom high dynamic range amplifier
Apple Airpod Pro 2 Price And Availability
Apple Airpod Pro 2 is priced at $299 (Rs 26,900) from apple.com/store in the US and more than 50 other countries and regions starting Friday, September 9 & in stores beginning September 23.
Apple Removes Sim Tray For All US iPhone 14 Models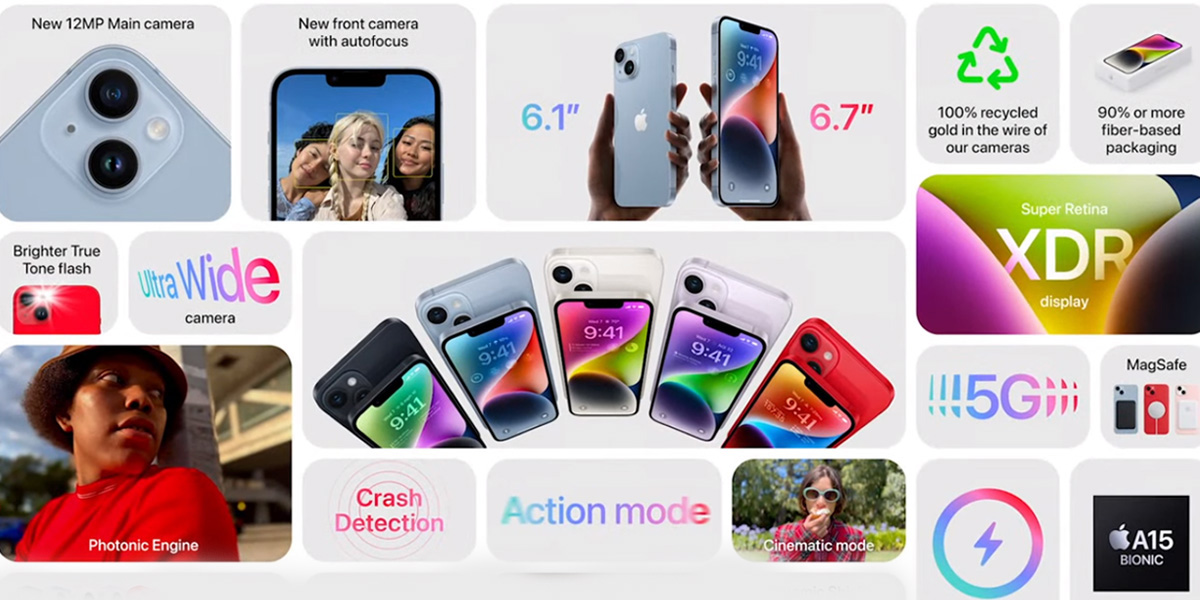 Apple has announced that instead of the SIM card tray, all US iPhone 14 models will use Electronic SIM technology, also known as eSIM. It is a digital SIM card that can be used to activate a carrier's cellular plan without the use of a typical nano-SIM card.
According to Kaiann Drance, vice president of iPhone Product Marketing, Apple is making "significant improvements to cellular technologies making it even easier to connect."
She added further "An eSIM is a digital SIM that eliminates the need for a physical SIM card," she said. "With an eSIM, you can quickly transfer an existing cellular plan or get a new cellular plan all digitally."
"You can even store multiple eSIMs on the same device, meeting multiple cellular plans and phone numbers,"
And it's more secure," that "Someone can't remove the physical SIM card if your iPhone is lost or stolen."
It has the advantage of allowing you to quickly set up an iPhone with a carrier without having to wait for a physical card to arrive or be provided. According to Apple, this will be possible even if the user does not have a Wi-Fi connection.
Apple is confident that eSIMs will be established with adequate carrier support in the United States. However, the technology is still gaining traction in other parts of the world.
As a result, switching to eSIM would give Apple more space within the iPhone, but it will not be available everywhere.
Apple Introduces iPhone 14 & iPhone 14 Plus With Satellite Connectivity
Instead of a standard and mini model, Apple has replaced the smallest smartphone with a much larger alternative. The iPhone 14 Plus, a revival of the suffix and a smartphone with a 6.7-inch display, joins the 6.1-inch iPhone 14.
The Super Retina XDR display is OLED, with a wide colour gamut, a 2 million:1 contrast ratio, and a peak HDR brightness of 1,200 nits. HDR10, HLG, and Dolby Vision are all supported.
According to rumours, Apple is reusing the A15 in the iPhone 14 rather than developing a new chip, albeit with "Pro-level" enhancements. This is a notable shift for Apple, which typically upgrades the chip with each iPhone generation.
A five-core GPU, a six-core GPU with two performance cores and four efficiency cores, a 16-core Neural Engine, and an Image Signal Processor are all part of the chip.
The primary camera is a 12-megapixel shooter with a larger sensor, an f/1.5 aperture, 1.9-micron pixels, and Sensor-Shift OIS. According to Apple, this results in a 49% improvement in low-light photography over the previous generation.
The Ultra Wide camera has 12 megapixels, an aperture of f/2.4, and a 120-degree field of view. The TrueDepth Camera on the front has been updated, and the 12-megapixel shooter now has an f/1.9 aperture.
TrueDepth also has autofocus for the first time. Apple's computational photography has been updated by moving Deep Fusion processing earlier in the shooting process. This is now known as the "Photonic Engine," and it appears to improve low-light performance and colour rendering.
Action Mode, a stabilisation system that uses the entire camera sensor for a less shaky shot, also improves video. You can still watch 4K 60FPS video with HDR Dolby Vision, Cinematic Mode at 30fps, and Action Mode at up to 2.8K at 60fps.
An unexpected change involves SIM, as Apple embraces eSIM even more. The iPhone 14 will be sold without a SIM tray in the United States, prompting the use of eSIMs. However, SIM trays will continue to be included outside of the United States.
To maintain connectivity between people, Apple has introduced Emergency SOS via Satellite. If any of the users are in a low-signal area, they can send an emergency text message using satellites.
The system can send text messages in less than 15 seconds by using a compression system to reduce the size of text messages by one-third. Apple has created a transmission centre that will route messages to emergency responders who only handle phone calls.
The satellite feature, which will be available in the United States and Canada in November, will be free for two years after purchasing an iPhone 14.
Another emergency feature is Crash Detection, which detects when a serious collision has occurred. If the iPhone 14 is unable to communicate with the owner and does not receive a response, it can automatically dial 911.
The iPhone 14's battery life has been improved, with up to 20 hours of media streaming for the standard version and up to 26 hours for the Plus. MagSafe charging is also making a comeback.
Camera features
Both iPhone and iPhone 14 plus come with a Dual camera system.
Main camera
Dual – 12 MP, f/1.5, 26mm (wide), 1.9µm, dual pixel PDAF, sensor-shift OIS 12 MP, f/2.4, 13mm, 120˚ (ultrawide)
Features – LED flash, HDR (photo/panorama)
Video quality –  4K at 60fps, HDR, Dolby Vision HDR (up to 60fps), Cinematic mode (4K at 30fps), stereo sound rec.
Selfie Camera
Dual – 12 MP, f/1.9, 23mm (wide), 1/3.6″, PDAF
SL 3D, (depth/biometrics sensor)
Features – HDR, Cinematic mode (4K at 30fps)
Video – 4K at 60fps, gyro-EIS
Apple iPhone 14 and iPhone 14 Plus Price And Availability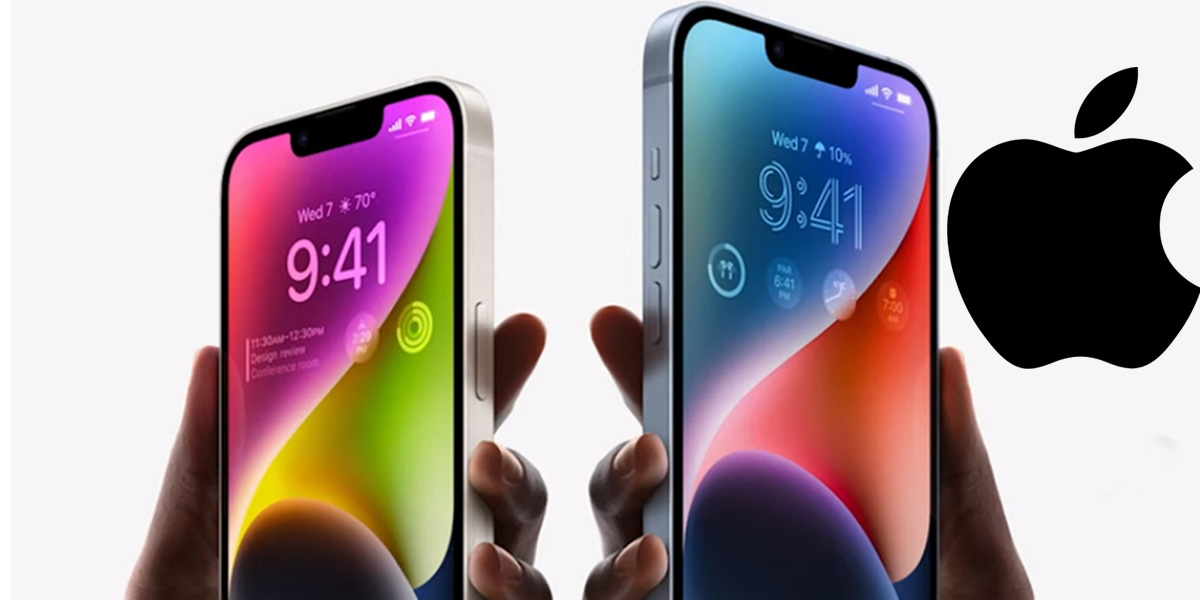 After the introduction of Watch Series 8, the company pull the wraps from the iPhone 14 and the iPhone 14 Plus. According to the company, the newly launched smartphones come with satellite connectivity which allows users to send a message in less than 15 seconds even without any network connection.
The devices will be available in midnight, starlight, purple and product red colour shades. iPhone 14 will be up for sale starting at $799 (Rs 79,990) and the iPhone 14 Plus price range starts at $899 (Rs 89,990). Pre-orders begin on September 9 and the vanilla variant will be available from September 16 and iPhone 14 Plus will be available from October 7.
iPhone 14 Pro & iPhone 14 Pro Max with always-on display
The launch of the iPhone 14 pro model has A16 plus improved cameras. It was as expected that the pro models gained Apple's A16 processors.The pro models will be running on a new chip for the first time and the vanilla variants are still on the old chips.
The new display is the same as the Pro Display XDR which has HDR brightness of 1600 nits. The brightness can peak out to 2,000 nits during the daytime. The Always-On Display make sure that the lights are dim when you are not using your phone. The feature enables the device to show content when the phone is left inactive.
Content like dynamic wallpapers, clocks, and widgets will be dim but accessible to read. The New face ID sensor in which the notifications fit behind Dynamic Island. The sensor is used as a base for the animations and transitions that adapts to show the app events.
The A16 Bionic processor is more powerful than ever and more efficient. The chipset makes use of a 5-core GPU for intensive graphical tasks on the device.
As far as cameras are concerned, the smartphone houses a triple rear camera sensor placed at the top-left corner. The main camera uses a 48-megapixel sensor which can capture photos in sharp 12-megapixel image sizes. As per the company, Four pixels are combined into one large photo pixel to get more light capture capability.
Without sacrificing the quality of the photo, the photo can be enabled in 2x zoom at full size with the help of large sensors. All credit to the cropping feature of the 48 MP sensor. While using the Pro Raw feature the user can pose for the photos and get full-size 48 MP photos.
The ultra-wide camera has 3x more light capture capability but is limited to 12 MP. This feature allows one much better macro photography. The new image signal processor allows capturing of videos in a cinematic mode in full 4k quality at 30 fps.
Both the iPhone 14 pro and iPhone 14 pro max are available in Gold, Silver, Deep Purple and Space black colours.
Apple iPhone 14 Pro and iPhone 14 Pro Max Price And Availability
While the iPhone 14 Pro price range starts from $999 (Rs 1,29,999) and iPhone 14 pro max model price range starts at $1099 (Rs 1,39,999). The high-end devices will be available in the market for sale from September 16. Customers can pre-book at the Apple store this Friday, which is from September 9th.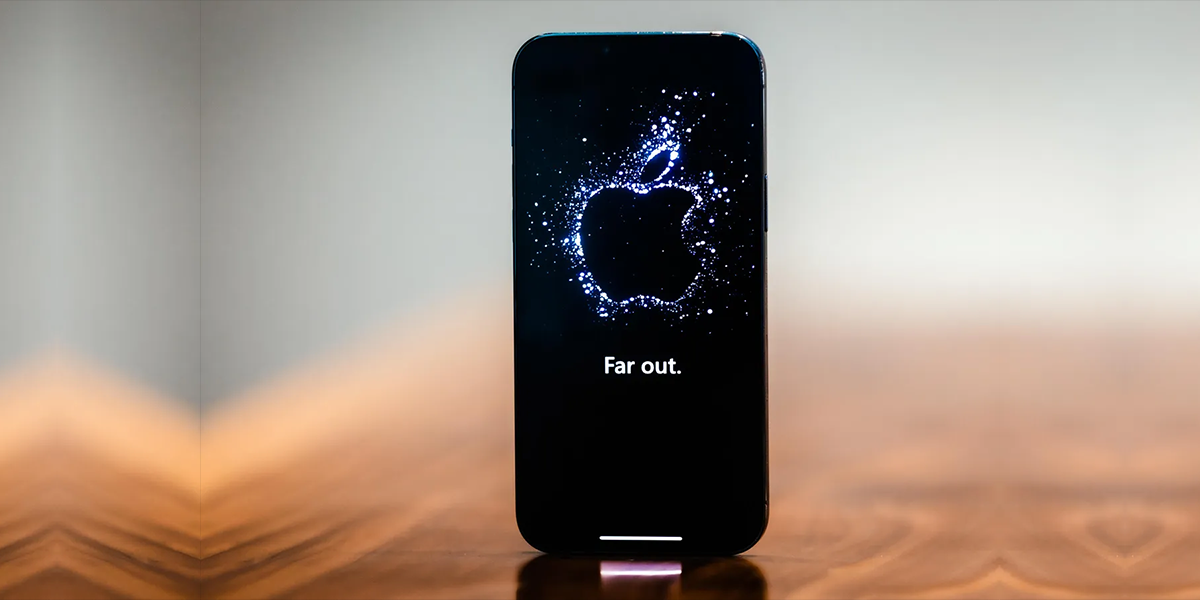 Conclusion
Apple has made a series of announcement and with the new inclusion in terms of software and hardware the company seems to has done a great job. The safety features proposed by the tech-giant seems promising and the new pill-shaped notch design also looks impressive.
No one have every given a thought of using the notch area for showing alerts and notifications, but Apple being Apple became the first one in the market to bring such amazing feature. It would be interesting to use the devices as soon as they arrive in the Indian market, until then stay tuned with us to grab more technology news and updates.