We all know the importance of having a mobile phone in our lives. It becomes an even bigger necessity for people that are physically disabled. Those who are visually impaired need to keep a mobile phone handy in case of an emergency.
They have a problem in reading and typing messages on their mobile phone, which is why a screen reader is an important tool that'll help them out in this matter as it can read texts and image descriptions in a number of devices.
Android phones and tablets too are have this feature, which is extremely helpful for people that have poor eyesight or are visually impaired but now they can manage typing and reading very easily on their smartphone.
TalkBack is the name of the screen reading tool for most Android devices that you can enable and disable at will with the help of some simple steps. Samsung users would be aware of TalkBack by the name of Voice Assistant as it is labelled in older versions like One UI 3.1 but the following steps are for people that use Samsung devices.
Steps
The procedure for enabling TalkBack feature is the same for all Android devices with the help of following steps following which it will be enabled and perform the tasks it is meant for.
The first step is to go to the Settings option on your Android phone and click on the option 'Accessibility'.
Next, you select the screen reader, which will be under the name 'TalkBack' and toggle the option 'Voice Assistant', which might be labelled as 'Use TalkBack'.
A shortcut way of turning on TalkBack is by holding down both the volume rockers of your smartphone/device for 3 seconds and if you haven't enabled this way, the device will ask you to enable it.
Once this shortcut way has been activated, you can use the buttons for three seconds to operate TalkBack.
Sometimes the device may not tell you about the shortcut option so in such circumstances you can go to the Settings option and alter your screen description and how you speak about the list.
You may customize your menu by enabling vibration feedback but this is only for those that use TalkBack on a frequent basis.
Google Assistant is also a good option for enabling TalkBack but first you must make sure that the command features of its voice are enabled. Google Assistant can be activated through the Google app where you select your profile pic at the top right hand corner of the screen and go to Settings where you click on Google Assistant.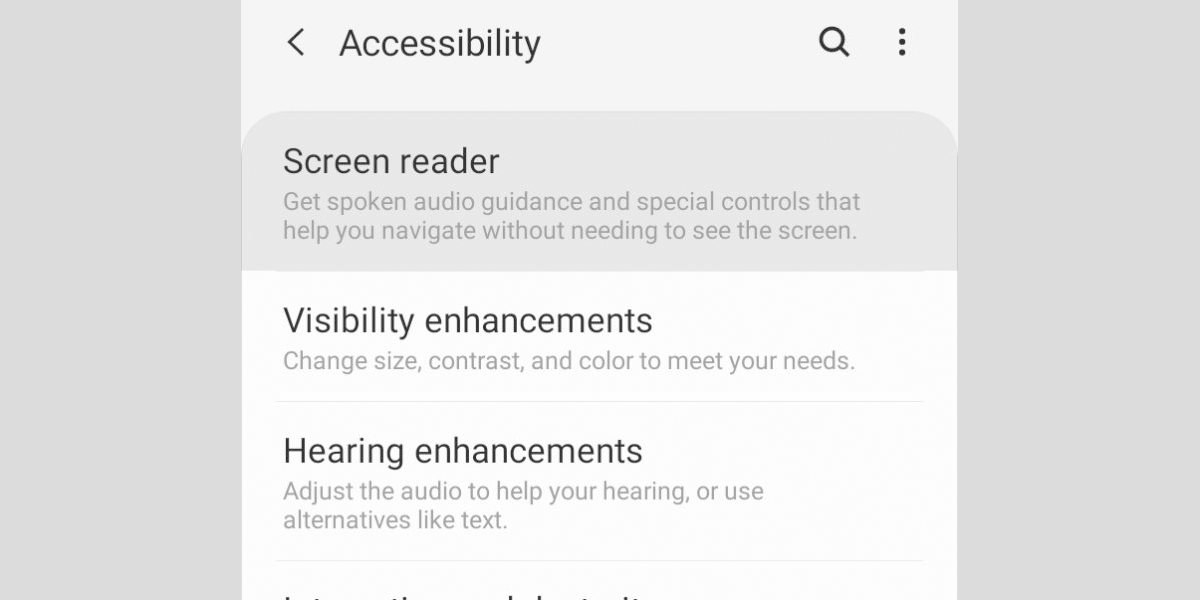 You need to select Hey Google & Voice Match following which you need to say "Hey Google, Activate TalkBack" so that it activates immediately and then "Hey Google, turnoff TalkBack" to disable it.
Also Read Here: How to migrate WhatsApp data from Android to iPhone and vice versa