Home-grown mobile accessories brand Ambrane has announced a youth-oriented smartwatch series, 'Wise'. A Flipkart exclusive, the newly launched smartwatch has been launched under the affordable segment.
The smartwatch called Wise Eon is available at an affordable price point of Rs1999 and it comes with 365 days warranty.
With a luxurious and urban chic appearance, Wise Eon Smartwatch is equipped with smart Bluetooth calling option. The Bluetooth calling feature allows users to answer calls right from the wrist, taking seamless communication to the next level.
The wristwatch includes a dialer, microphone, and speaker. Voice assistance is also offered in smartwatch Wise Eon to make modern lives even simpler.
Thanks to its skin-friendly straps easily adjusted to fit any wrist that makes it comfortable to wear. The Smartwatch provides a seamless and clear vision with a 1.69″ LucidDisplayTM, smooth touch, and 450 Nits bright screen. Its crystal-clear screen and a traditional cube dial look exceptionally stylish.
Designed for daily hustle, the Smartwatch is the go to partner for those who require a personal fitness friend. Heart Rate, Blood Pressure, SpO2, Sleep, Calories, Breathe Training, and other health features are available with Wise Eon. It also features twenty four seven health monitoring and 60 sports modes. With its IP68 standards, making it suitable for everyday use.
To match any style and mood, Wise Eon features more than 100+ cloud-based watch faces. Users can also freely modify the wallpaper of their choice. Alarm, stopwatch, remote camera, music player and much more offered in this smartwatch. It also comes with 3 inbuilt games.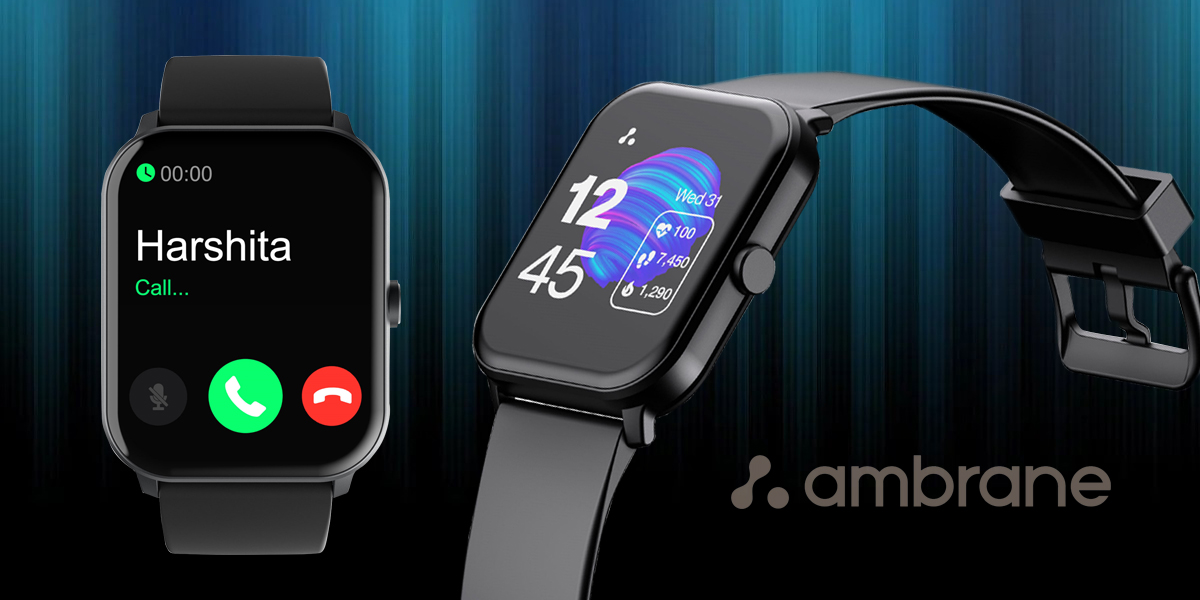 With a long-lasting battery, the Smartwatch allows users to experience the unrivalled capabilities of the Smartwatch for 10 days on a single charge.
According to Sachin Railhan – Director, Ambrane India, the Wise Eon Smartwatch has everything a youngster may want at an inexpensive price.
Also, Read Here: WhatsApp Communities feature coming soon: Check details inside!