Highlights
Adipurush Movie Release
Ram and Ravan Portrayal
Negative Publicity
Ram Temple priest asks for ban
Are you looking forward to watching Adipurush when it releases? Are you satisfied with the teaser and the portrayal of demigods by its actors? Do you support the proposed ban on the film?
In Brief
India is the country from where four religions came into being- Hinduism, Sikhism, Buddhism, and Jainism, but due to centuries of invasions and plundering from invaders all over the world, it has a significant population of Muslims and Christians as well.
This is the place where people with different ideologies and beliefs co-exist amongst one another and if any of them is attacked or besmirched, especially in the name of religion, then it leads to riots and destruction, which has been seen since many centuries.
India is also the country where two forms of entertainment are considered akin to religion-movies and cricket, but, over the years, they too have fallen victim to divisive politics, religion, bigotry, ideology, and many other controversies, not least of which includes terror links, casting couch, black money, etc. to name a few.
This is the country that has the largest film industry in the world where movies of different languages release almost every other day and is considered no less than a festive season by hardcore cinema lovers.
Bollywood/Hindi Film Industry is the largest branch of Indian Cinema that accounts for nearly 43% of box office revenue, followed by Tamil and Telugu Cinema at 18% each, with the rest coming from other industries.
As of now, there is huge demand for massy entertainers with punch dialogues, after the massive success of RRR and KGF 2, from Telugu and Kannada Industry, respectively, and Bollywood has renewed hopes, after facing a dull phase, with the success of Brahmastra and has Adipurush lined up for release in a few months.
However, Adipurush has become mired in controversies with just its teaser release of less than 2 minutes where many Hindus have complained that it wrongly portrays both Ram and Ravan that has hurt their religious sentiments.
The head priest of Ayodhya's Ram Temple has demanded a ban on Adipurush as he feels it wrongly portrays, Ram, Hanuman, and Ravan, and maliciously intends to show an alternate version of the epic Ramayana.
The makers released a near two minute teaser of the film that immediately riled up many Hindu religious groups and organizations who feel that this will create a negative impact in the minds of youngsters by creating a wrong impression of the mythological characters.
Satyendra Das, head priest of Ayodhya's Ram Temple, has claimed that Ravan looks more like a Mughal ruler with the long beard and kohl trimmed eyes, along with a buzz cut, due to which he feels that Ravan is being 'Islamized' in the name of entertainment and creative liberty.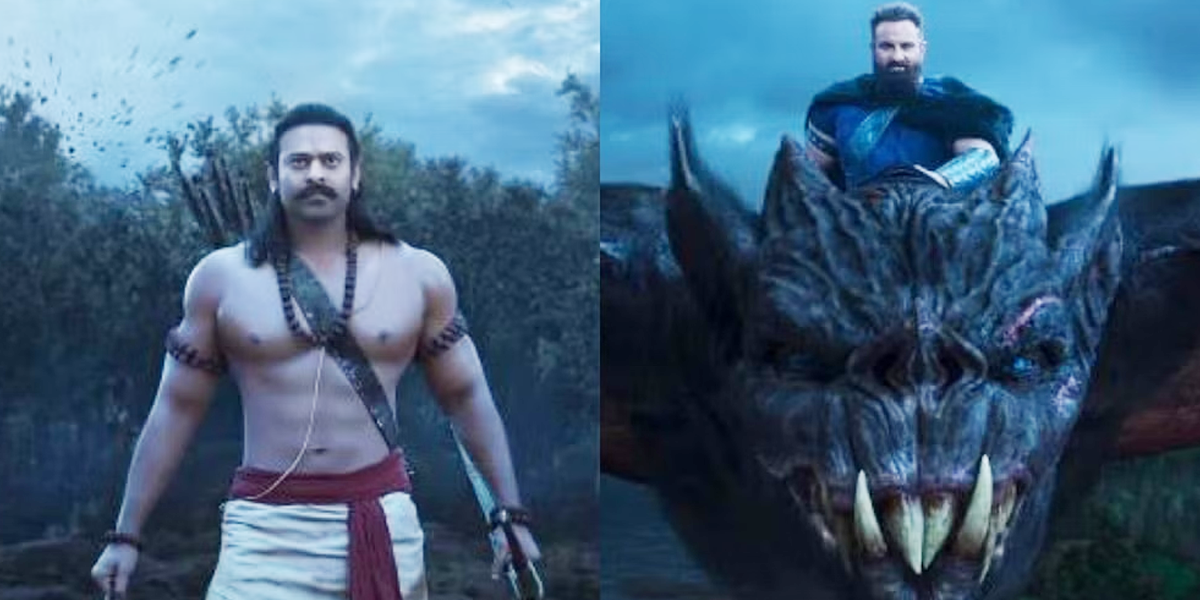 Conclusion
Given the negative reviews that the teaser has been receiving, it seems that Om Raut, the film's director who also made 'Tanhaji: The Unsung Warrior', has a lot of answers to give to the public and the religious groups to explain his actions otherwise it will have a bad impact on the box office fortunes of the movie when it releases in January 2023.
Also Read: Trailer Of 'Dahan – Raakan Ka Rahasya', The Latest Series Of Disney+ Hotstar Is Out