Are you confused about what to write in a New Year wish to send to your loved ones in 2023? Let's, at least, make that part easy while you handle the other New Year preparations. Check out below our curated list of 51 inspiring New Year wishes to send to your loved ones in 2023.
A New Year is all about hope, prosperity, and encouragement. It brings with it a whole new set of possibilities and opportunities for which every person needs to be in a positive frame of mind. While a New Year begins, it also marks the end of a year that went by and left some footprints on your life.
It is the time to reflect on how you spent the past year and prepare yourself based on what you could learn from your own experience. It is also the time when you want to wish the same hope, prosperity and encouragement to your loved ones.
Also Read: New Year Gift Ideas for Your Loved Ones
Sending Inspiring New Year wishes to the people in your life is a great way of beginning a New Year on a positive note. But what exactly do you say in your wishes?
Your words can really make all the difference in your relationships with friends, family and every other person you meet in this lifetime. Your words are what define you and choosing the right words for the right occasion is nothing short of an art. Still, most of us struggle when it comes to articulation.
This is especially true when it comes to generic occasions such as a New Year when you are basically wishing every person you come face to face with. How do you make your New Year Wishes for your loved ones special?
Well, while we may not be able to guide you personally, we have curated 51 inspiring New Year wishes to send to your loved ones in 2023 that we hope will help. So, without further ado, let's get to the perfect New Year wish.
Also Read: Jabra boosts New Year's fitness resolutions
Simple One Liner New Year Wishes
New adventures are around the corner. Happy New Year!
I said this 365 days ago, but happy New Year!
May the new year bless you with health, wealth, and happiness.
Out with the old, in with the new! Happy New Year!
Here's hoping you make the most of 2023!
May the new year bring you peace, joy, and happiness.
Wishing you and yours health and prosperity in the new year.
Let your dreams take flight in the new year!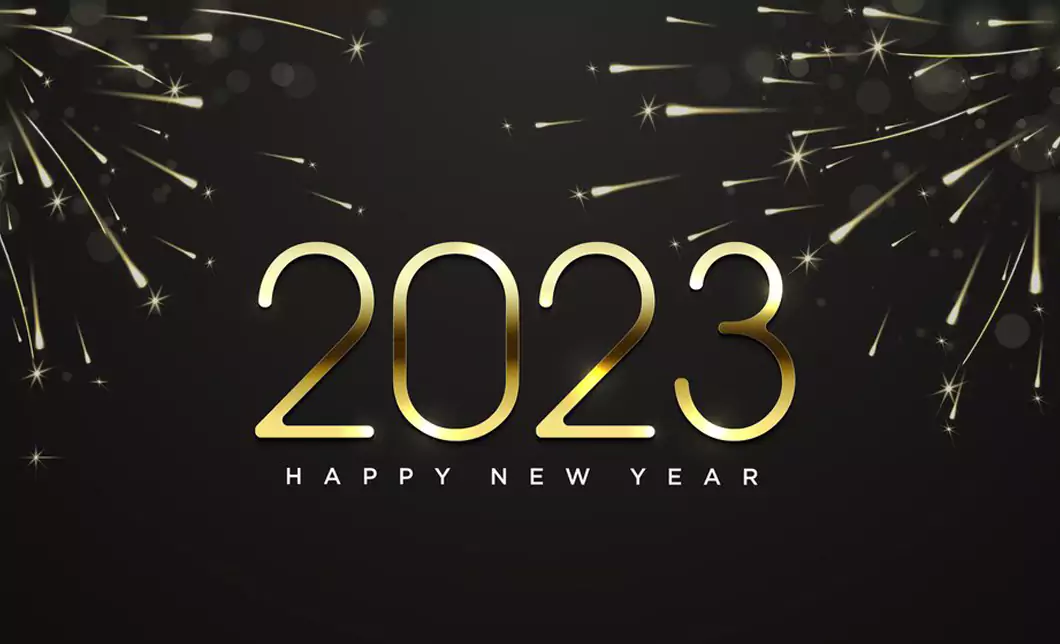 Inspiring New Year Wishes to Send to Friends
What a year! I'm so thankful for your friendship today and every day.
We made it! Here's to more adventures together in 2023.
I knew I could make it through everything I faced this year because of you. Thank you for your amazing friendship!
I can't wait to see where the next year brings us! Wishing you nothing but happiness in the new year.
I'm so proud of everything you accomplished this year, and can't wait to see what you do in 2023!
Here's to another year full of joy, laughter, and unforgettable memories with an unforgettable friend!
Let this year be the year you go after progress over perfection and savour every victory you make along the way to your goals.
Here's to a fresh start in 2023. I can't wait to see what it brings for you.
Take a moment to reflect on how much you accomplished in 2022. There's no limit to what you can do in 2023!
Tomorrow is the first blank page of a 365-page book. Write a good one!
New is the year, new are the hopes, new is the resolution, new are the spirits, and new are my warm wishes just for you. Have a promising and fulfilling New Year!
Knowing you has been a master class in true friendship. During the New Year, I hope to emulate your love and warmth. Wishing you a very Happy New Year.
New Year Wishes for Loved Ones
Let's make 2023 our best year yet.
My resolution: More time with you.
Looking back on this year, I can't help but be grateful for everything we've done together.
Happy New Year to my favourite person.
I can't believe another year has passed. Time flies when you're with the one you love most. Happy New Year!
Happy New Year, my love! I feel like I can accomplish anything in this new year with you by my side.
Thank you for your constant love and support this past year. Here's to another amazing year.
I can't believe all the places the past year has brought us, and I can't wait to see where we go in 2023. I love you!
You made this past year one full of endless laughter and joy. May next year bring us the same and more.
You've filled a tough year full of laughter, love, and friendship. Cheers to another year of taking on the world together.
As we step into another year I'd like to thank you for lifting me up every time when I am down and encouraging me to move forward. Have a beautiful year!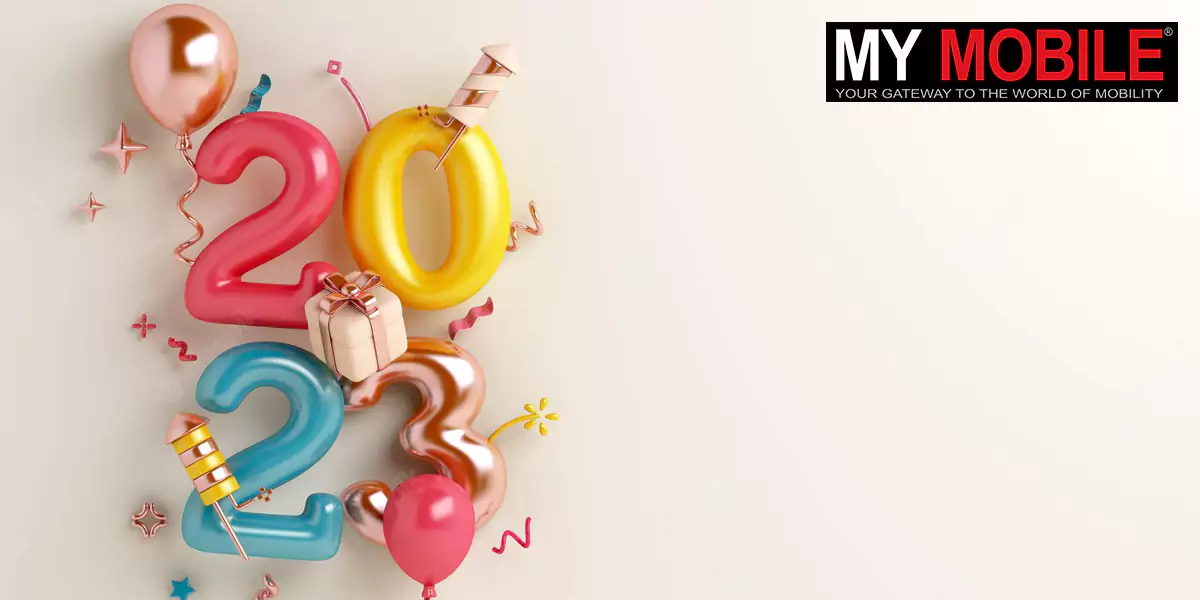 New Year Wishes To Send To Family
Let's make this year as good as the last one.
"A bridge of silver wings stretches from the dead ashes of an unforgiving nightmare to the jewelled vision of a life started anew." ― Aberjhani
"All is quiet on New Year's Day. A world in white gets underway. I want to be with you. Be with you, night and day. Nothing changes on New Year's Day. On New Year's Day." —U2
"How can our love go wrong if we start the New Year right?" —Bing Crosby
"Wonder whose arms will hold you good and tight. When it's exactly twelve o'clock that night. Welcoming in the New Year, New Year's Eve?" —Ella Fitzgerald
"If you're brave enough to say goodbye, life will reward you with a new hello." —Paulo Coehlo
"It is not in the stars to hold our destiny but in ourselves." —William Shakespeare
"Celebrate what you want to see more of." —Tom Peters
"You don't have to see the whole staircase, just take the first step." —Martin Luther King
Life changes, but my New Year wish for you remains the same—I wish you happiness, good health, and well-being from the bottom of my heart!
A family like ours lights up every year with happiness and joy! And I am lucky to be a part of it! Happy New Year.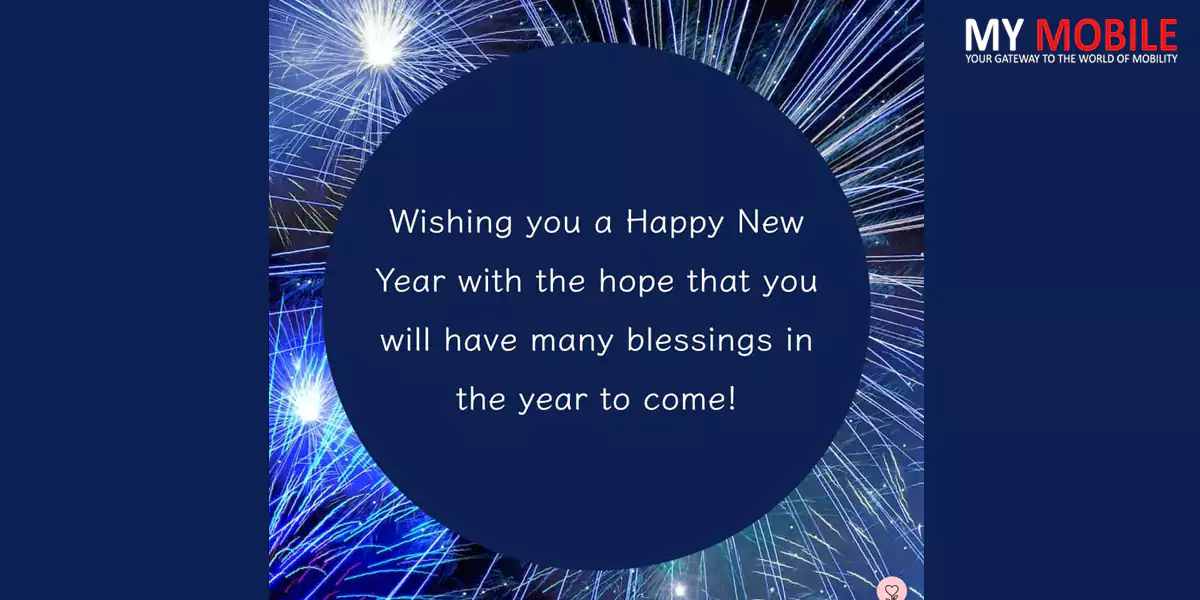 Long Inspiring New Year Wishes to Send to Loved Ones
One more year loaded with sweet recollections and cheerful times has passed. You have made my year exceptionally uncommon, and I wish this continues forever. With you around, each minute is a unique event for me. I wish you to have a year as incredible as you.
On this New Year, I wish that you have a superb January, a dazzling February, a Peaceful March, an anxiety-free April, a sensational May, and joy that keeps going from June to November, and then round off with an upbeat December.
On this New Year, may you change your direction and not dates, change your commitments and not the calendar, change your attitude and not the actions, and bring about a change in your faith, your force, and your focus and not the fruit. May you live up to the promises you have made and may you create for you and your loved ones the happiest New Year ever.
May this year bring new happiness, new goals, new achievements, and a lot of new inspirations in your life. Wishing you a year fully loaded with happiness.
Wishing every day of the new year to be filled with success, happiness, and prosperity for you. Happy New Year.
Every end marks a new beginning. Keep your spirits and determination unshaken, and you shall always walk the glory road. With courage, faith and great effort, you shall achieve everything you desire. I wish you a Happy New Year.
You're supposed to let go of the past and start off new. You're supposed to forgive all those who have hurt you and be open to new relationships, with open arms. That is why it is called the 'New' Year. May you have a Happy New Year.
Another year of success and happiness has passed. With every new year comes greater challenges and obstacles in life. I wish you courage, hope and faith to overcome all of the hurdles you may face. May you have a great year and a wonderful time ahead.
We will open the book. Its pages are blank. We are going to put words on them ourselves. The book is called Opportunity, and its first chapter is New Year's Day.
Also Read: Logitech gifting guide for Christmas and New Year