As the countdown for the New Year and Christmas begins, here are Logitech's favourites to consider when looking for the perfect gift to delight your loved ones. Gift them the thoughtful gift of technology and a memorable experience with these Logitech products offerings for the minimalist and modern millennials as well as for budding and professional gamers.
One who loves to own their space in style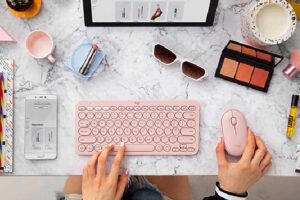 You see your loved ones struggling to juggle between work and those family get together at the end of the year? Help them master work by gifting them the stylish companion for everyday multitasking, Logitech K380 and Logitech Pebble M350, a design-forward mouse and keyboard that fits their curated lifestyle and will helps them work in style. The compact K380 Multi-Device offers comfy and quiet typing, while the Logitech Pebble M350 delivers silent clicks and scrolls—plus offer a smooth organic shape that makes it easy to fit in a pocket. It's the multi-tasking duo that goes wherever you like to get to work. Available in 4 classic colors – Blue, Dark Grey, Off-white and rose, the Logitech K380 and Logitech Pebble M350 are available for INR 3,195 and INR 2,295 respectively on Amazon.in.
The ultimate gaming mouse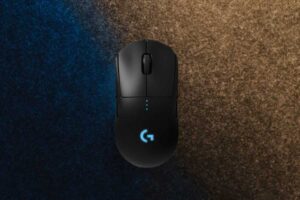 This Christmas, gift your gamer friends and family members the Logitech G PRO Wireless, the ultimate gaming mouse. With the invention of HERO 25K, the next-gen gaming sensor, the Logitech G PRO Wireless, has been optimized to track insane flicks at speeds over 400 IPS without spinning out. Built on over 35 years of our expertise in engineering, building, testing mice, PRO Wireless is designed to withstand pro esports players during training and tournaments. The surface of PRO is coated for durability and grip. With most advanced technology and latest performing features, G Pro is designed in partnership with professional players worldwide to deliver the precision, speed, and endurance required to win.  You can buy the ultimate gaming mouse to gift to your dear ones from Amazon only for INR 10,995.
Lightest and most comfortable gaming headset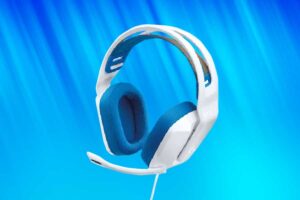 For the one who do gaming for long hours, gift them the lightest gaming headsets on the market, Logitech G335. Using similar design as the award-winning G733 wireless gaming headset, the G335 has a slimmer design for smaller fit and increased comfort. It features an adjustable suspension headband design and soft fabric earpad materials for long-lasting comfort, any way you play. The headset features easy "plug and play" capabilities for use with almost any gaming platform via a 3.5 mm audio jack. Complete gaming-grade audio quality, built-in controls, a volume roller located directly on the ear cup and a flip-to-mute mic, let gamers immerse themselves in the game without any distractions. The G335 is also Discord Certified for crystal clear audio and communication clarity. Available in Black and White colour options you can buy this at INR 6,795 on Amazon.in.
Also Read: TCL announces 'Santastic Days' this Christmas on Mini LED, 4K, QLED TVs and more