Surely you have been a part of a conversation where a friend tells you about a new movie or a series, and you ask them if it is still in theatres or the whereabouts of the channel broadcasting it. They smirk and tell you it's on Netflix, Hotstar, Disney+, or a similar OTT platform.
Now if you are confused about the aforementioned OTT, how it works, and how to get access to the most popular services, worry not. Allow us to take you to the intriguing world of OTT entertainment. OTT is short for "over the top." In relation to entertainment, "over the top" stands for the content that you can consume over your regular cable channels, broadcasts, or satellite television. OTT and video might sound similar, but they have a very minute difference, which in modern times has almost disappeared. The difference between the two is that video can be viewed on any device, such as mobile phones, desktop computers, Televisions etc., while OTT content is meant to be consumed on OTT devices and is available to the consumer on the internet. Today, OTT entertainment is synonymous with the pay-per-view model, as almost all streaming services have a subscription fee. This fee can be paid weekly, monthly, or yearly; in some cases, you can also pay for just a day to enjoy your favourite series or movie.
Read More: Top 10 Most Expensive OTT TV Series
OTT got popular in India after Netflix launched its services there in 2016, and a lot of other leading streaming platforms, such as Amazon Prime, Hotstar, Disney+, and Apple TV, among others, soon followed suit. The OTT revolution came into full force when Netflix decided to shut down its DVD distribution services and launch its streaming services for the first time in 2007. Some might believe that it took almost 10 years for India to get the know-how of OTT, but players such as Reliance had already released India's first video-on-demand service, Big Flix, in 2012. Unfortunately, it did not catch on with the Indian masses as they had hoped for.
Today, the story is very different, as we have numerous international streaming services in addition to Netflix, as well as numerous Indian streaming services that offer free content. Let's talk about some of the best and most popular OTT streaming platforms where you can stream a variety of content, paid or free.
Read More: Audio OTT Platform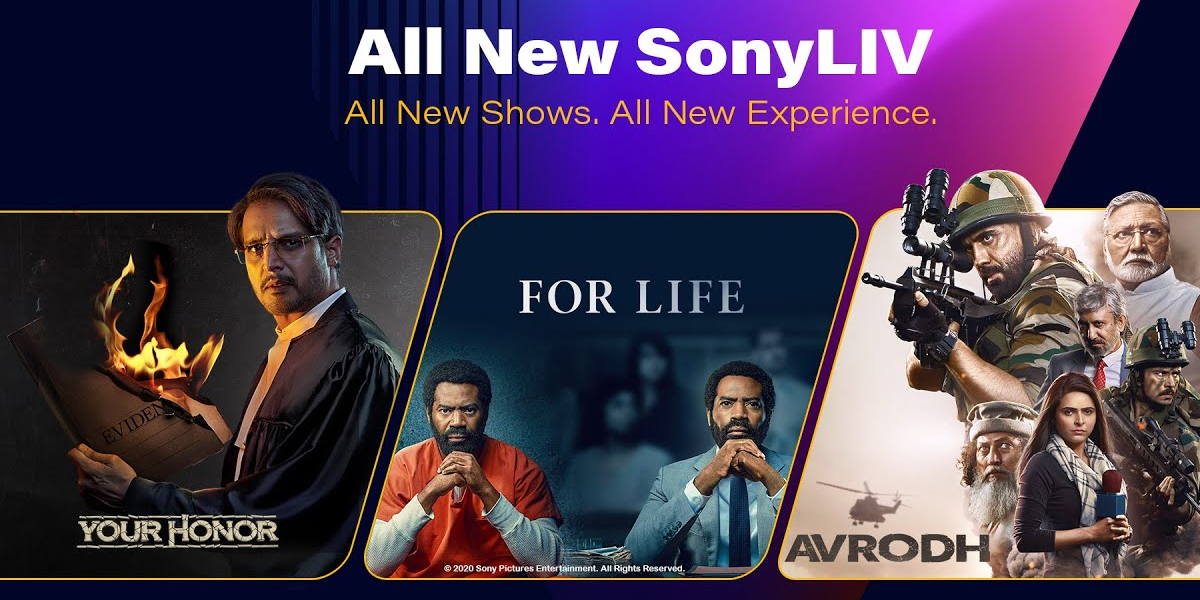 TVFPlay
Started in 2015, it was the brainchild of the people behind the ultra-successful shows "Pitchers" and "Permanent Roommates." Since then, they have created a plethora of critically acclaimed series that are also well loved by the masses. TVF stands for "the viral fever," and they first came into the limelight by making parody sketches for YouTube, such as "Rowdies." As of November 2022, if you are an Indian resident, then all the content on TVFPlay is free to watch, and you get a variety of TVF subsidies as well, such as "Girliyapa" and "The Screen Patti."
CrunchyRoll
This one is specifically for anime fans. CrunchyRoll was launched in India in 2022, and they brought their entire catalogue with them. acclaimed anime such as Baruto, Berserk, and Naruto Shippuden, among others, and not only that, they have also dubbed most of them in Hindi. On CrunchyRoll, you can also get access to manga, anime merchandise, and more. They offer a monthly and yearly subscription that starts at $79, but apart from that, you can create a free account that will last you 14 days.
MX Player
MX Player was started as a video-playing application but later transformed itself into a full-fledged OTT platform with a lot of free content with ads such as "Ashram" and Kangana Ranaut's real-estate show "Lock Upp." The gold version costs $499 for a year, which will get you access to 2,000 shows plus ad-free streaming. If you are fine with watching ads, then you can just download MX Player and start streaming right away.
Mubi
Mubi has to be the most unique streaming platform on this list; from the catalogue to the subscription model, everything about Mubi is unique. The platform caters to fans of world cinema, and the founder, Efe akarel, came up with the idea while sitting in a Tokyo cafe and being unable to watch "In the mood for love." Mubi's prices may be on the higher side, but if you enjoy watching movies, it's well worth it. Also, Mubi introduces a new film every day in their already magnificent catalogue. The entry-level subscription plan starts at ₹1999 per year. 
Read More: OTT To Be Authenticated For Streamline
SonyLIV
One of the most underrated streaming platforms in India The hero product would be the original show "Scam1992," which was lauded by critics and audiences alike. SonyLIV has something for everyone. You can watch family shows like "Gullak" and a biography series about rocket scientists Homi J. Bhabha and Vikram Sarabhai called "Rocket Boys." The platform follows the same model as the other services mentioned on the list, starting at 299,
So there you have it; these are some of the most readily available OTT platforms in India. Allowing you to watch the best content available from all around the world, which will appease your craving for great content. It's now time to explore, and recommend movies and shows to your friends.