It seems the wait for the return of our beloved problematic protagonist Joe Goldberg (Penn Badgley) just got shorter. As per Netflix's latest confirmation, "You" is arriving earlier than expected. Here's everything you need to know about You season 4 release.
You Season 4 release date
Netflix just moved up the release date of the American psychological thriller series "You" to February 9, 2023. You Season 4 release date was earlier scheduled for February 10, 2023.
The fourth season would be arriving in two parts with February 9 being the release date for Part I of the season. Similarly, the release date of Part II of season four was also moved up to March 10, 2023.
You Season 4 Trailer/Teaser
No official reason has been revealed by Netflix about why the release was rescheduled. Moreover, the streaming platform only teased a little about what to expect from the season. About season four, not much has been known about the upcoming season apart from the little hint sprinkled in the teaser about Joe Goldberg dealing with "emotional baggage."
A teaser was released in September in which Joe was shown saying, "I'm not the lovable bookstore manager in New York or the shop clerk in LA or the dotting husband in the suburbs, not anymore."
He further stated, "Allow me to reintroduce myself. I've gone through a bit of refinement upon crossing the pond, and living in London had allowed me to bury the past if you will." The streaming platform has not released any official You season 4 trailer.
You Season 4 Cast and Premise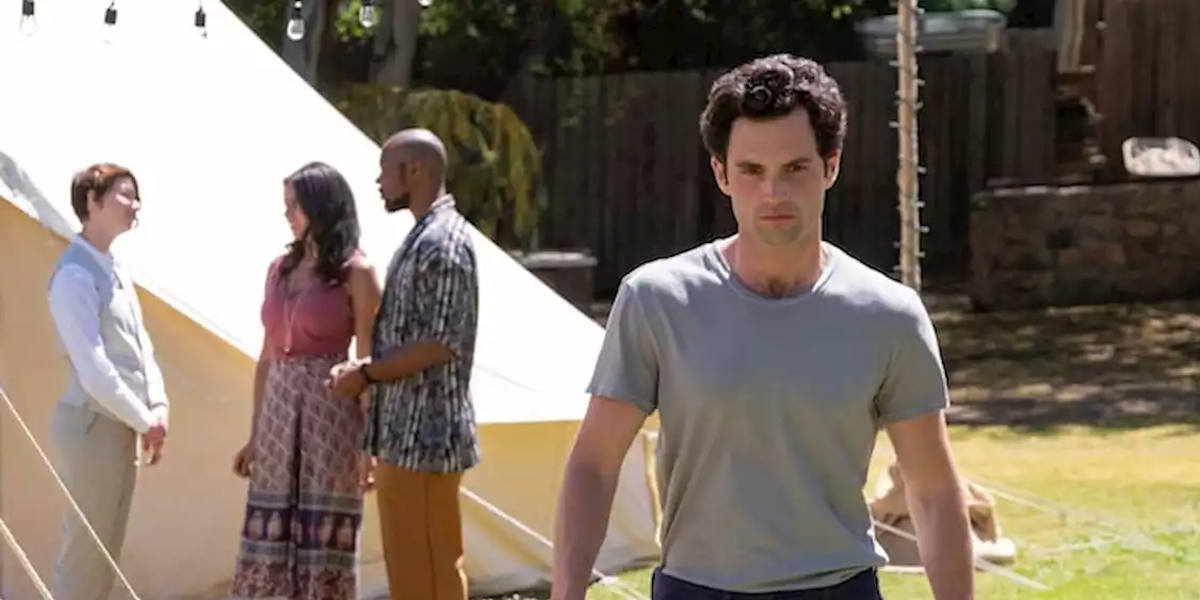 You is a story of Joe Goldberg, a simple bookstore manager, who is charming, intense, obsessive and goes to any lengths in order to interfere in the lives of other people, other people he feels transfixed by.
The show includes some of the prominent actors starting from Penn Badgley (Joe Goldberg), Victoria Pedretti (Love Quinn), Tati Gabrielle (Marienne Bellamy), Jenna Ortega (Ellie Alves), Elizabeth Lail (Beck), Dylan Arnold (Theo Engler), Shay Mitchell (Peach Salinger) to Carmela Zumbado (Delilah Alves).
At the end of the season 3 finale, we see Joe killing his wife (played by Victoria Pedretti) and leaving his child behind. There have been many speculations and fan theories regarding the season finale and what might happen in the next season. Can Joe, even if is a known cold-blooded psychopath, actually leave behind his child?
Sera Gamble, the Showrunner of You has tried to provide some answers to the viewers. Gamble said, "That's going to be an ongoing conversation, because no, you can't pretend something that huge about a character didn't happen." While speaking to a popular entertainment portal, Gamble further added, "I think it will shape him from this moment forward. And even his exact plan of when and if he would return for his son is something that we will…if we get to the writers room…come together and talk about for hours and hours and hours between snacks."
The production of season 4 started last year after some delay due to various reasons. You writers' room also teased the beginning of production on their official Twitter handle in November 2021. They tweeted, "Welcome to the season 4 writers' room, now officially open for business."