Xiaomi has announced "5G Plus" connectivity on all its smartphones after collaboration with Bharti airtel. The strategic partnership will enhance user experience with superfast connectivity leading to seamless video calling, lag-free gaming on the cloud, and blazing downloads and uploads. Xiaomi 5G announced its service after meticulous testing with airtel and rolled out the list of Xiaomi 5G phone devices with 5G connectivity.
Also Read: Xiaomi 13 Pro Promo Video Released Prior to New Launch
Airtel 5G Sims do not need any update as they are already installed with the facility in eight cities namely- Ahmedabad, Bengaluru, Chandigarh, Chennai, Delhi, Gandhinagar, Gurugram, Hyderabad, Jamnagar, Kolkata, Lucknow, Mumbai, Pune, Siliguri, and Varanasi. Xiaomi and Redmi users need to simply select a 5G network on their respective devices without paying any extra charges. However, Airtel has not yet announced its 5G tariffs in the domestic market in India. The Airtel 5G service plan is based on the NSA structure without any subscription to the 5G Sim or 5G plan as of now. It promises to be energy and carbon efficient in its operations.
Xiaomi 5G phones with 5G connectivity
Xiaomi 12 Pro
Xiaomi Mi 11 Ultra
Xiaomi 11T Pro
Xiaomi 11 Lite NE 5G
Xiaomi 11i
Xiaomi 11i HyperCharge
Xiaomi Mi 11X Pro
Xiaomi Mi 11X
Xiaomi Mi 10T Pro
Xiaomi Mi 10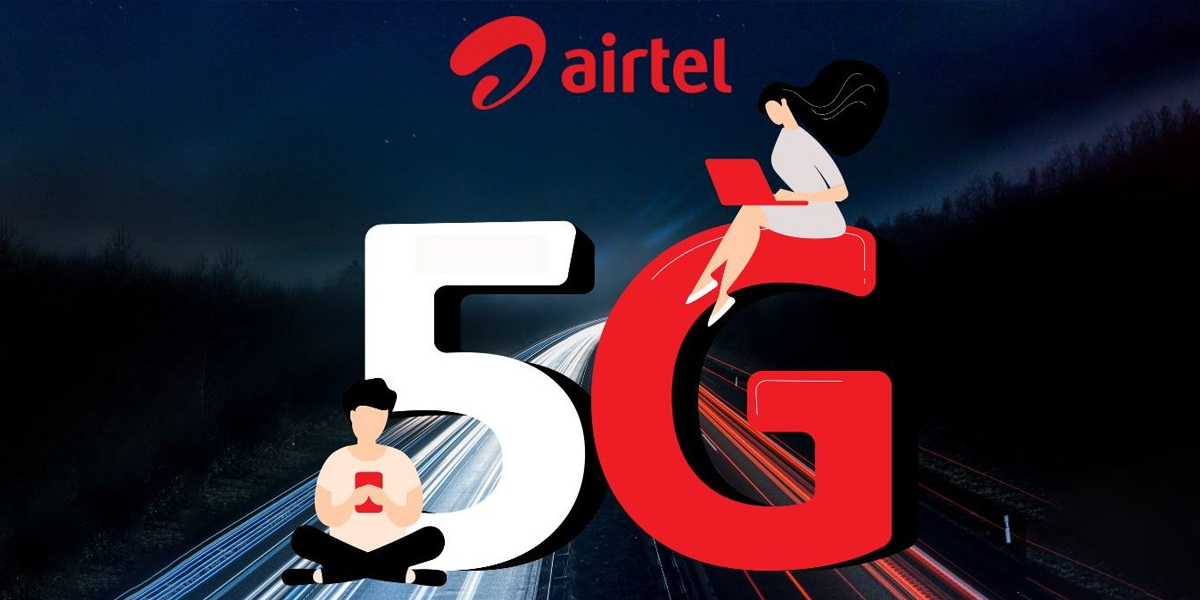 Also Read: Xiaomi Revenue Plunges By 10%
Redmi phones with 5G connectivity
Redmi K50i
Redmi 11 Prime 5G
Redmi Note 11 Pro+ 5G
Redmi Note 11T 5G
Redmi Note 10T 5G
Xiaomi revealed conducting rigorous tests with Airtel 5G to ensure a seamless transition for the best experience. The Chief Marketing Officer, Anuj Sharma stated that Xiaomi 5G phones strive to play an instrumental role in providing technology to the masses. It aims to future-proof the needs of the consumers. Its 5G portfolio focuses on enabling 5G services across India with the best in class technology enhancing Xiaomi's efforts to be at the forefront of the 5G revolution in the country. It aims to deliver high speed, enhanced reliability, and avoid latency while delivering 5G services in the mobile ecosystem.
Steps to enable 5G on Xiaomi handset
Mobile users have to get access to any 5 G-compatible MIUI-based smartphones. Change the sim card and mobile networks in the settings section of the device and select the Airtel 5G sim card for enhanced services. Thereafter, select the "Mobile Network Section" and activate 5 G services under the preferred network type option. You can follow the below-mentioned steps:
Using Settings Menu
Go to Settings on Xiaomi 5G phones
Tap on SIMs
Select "5G (recommended)" from the network type menu
Select 5G or 5G/4G/3G
Through Dialler Code
Tap the Dialler button
Enter the code: *#*#*4636*#*#*
Navigate to Phone Information for the list of different network types
Tap on "NR only" or "NR / LTE" for 5G network
All 5G phones in the global mobile market are not 5G compatible. However, now smartphone brands are ensuring that the devices carry 5G support. Following the same update Apple, Samsung, and Motorola recently announced that their devices will get the updates within a couple of months. On the other hand, Xiaomi 5G has announced that all its devices are 5G ready to go with the services.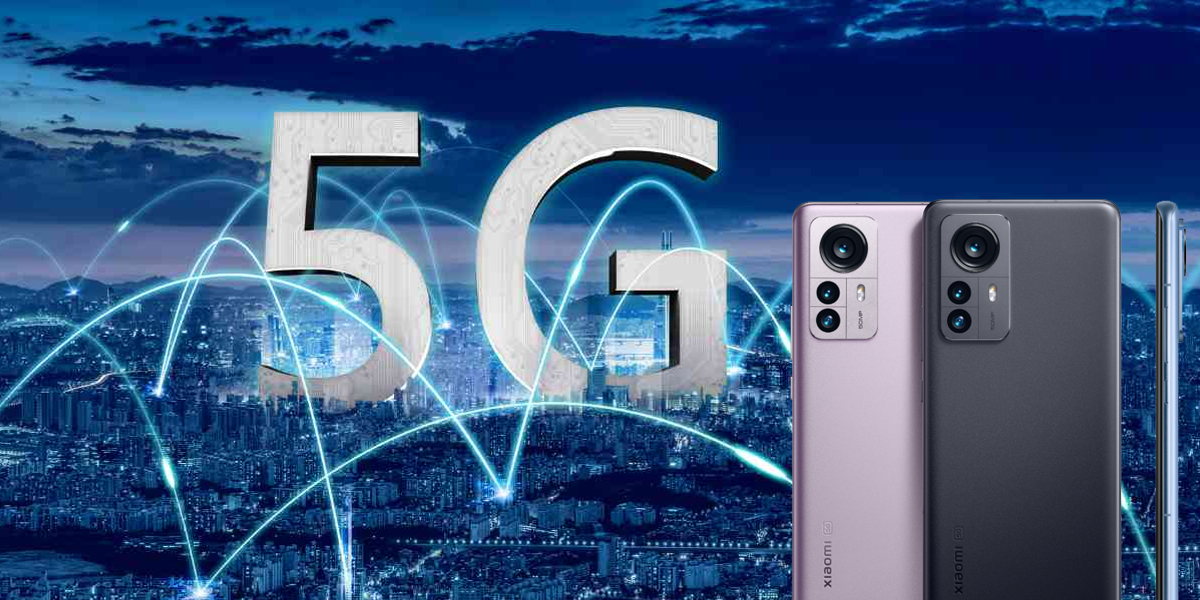 Where is 5G technology available
Currently, 5G technology is available in Ahmedabad, Bengaluru, Chandigarh, Chennai, Delhi, Gandhinagar, Gurugram, Hyderabad, Jamnagar, Kolkata, Lucknow, Mumbai and Pune. Other places along with Tier II and Tier III cities will soon be connected with the Xiaomi 5G phones.
Also Read: Xiaomi 13/Pro To Come With These New Technologies
Several mobile company operators- Reliance Jio, Airtel, Vodafone-Idea, and BSNL have targeted different regions of the country. Airtel 5G has revealed its plans of covering India with 5G technology by March 2024, on the other hand, Jio has announced its plans to cover Pan India with 5G technology by December 2023. Initially, there are no extra charges for 5G services. However, later fresh charges may be announced.
5th generation of wireless technology
The 5G services provide you with higher speed, low latency, and enhanced capacity when compared to its counterparts- 4G LTE networks. Today, 5G is one of the fastest and most robust technologies the world has ever witnessed. It would impact our living, working, and playing as it would enable quicker downloads and much lower lag in its performance. The top-notch 5G speed and other connectivity benefits shall enhance business activities and consumers would get faster access to information than before. The Xiaomi 5G phones shall provide enhanced user experience in connected cars, smart stadiums, and advanced gaming as well.
5G network brings with them an enhanced user experience never seen before. It aims to deliver life-changing technologies through updated networks so that people can do things that they want to do. Xiaomi 5G networks use low band spectrum to deliver great coverage for mobile workforces that get better with time.
Also Read: Xiaomi 12T Pro Limited Edition Model Inspired by Sculptured Art
Xiaomi has updated its network specifications to 5G ultra wideband to provide an enhanced speed that is 10 times faster than the previous 4G LTE speeds and has proved to be a safer alternative to public Wi-Fi.
Xiaomi 5G phones bring a new experience where mobile users can use their devices with enhanced capabilities unheard of before. No fresh charges have been announced yet but would be rolled out once the whole country is served with the requisite service with proper and efficient mechanisms. Airtel 5G users would now experience better video chatting with fewer instances of frozen faces and the best console-quality gaming on their devices. It is expected that the current 5G technology will revolutionize the mobile industry and create an immediate impact on customers. Mobile users are all set to experience to a new dawn of mobile technology.