Xiaomi 12T Pro Daniel Arsham Edition
Xiaomi has had a wonderful 2022, along with many other tech giants like Apple, Samsung, Google, etc. all of whom have rolled out some of their best devices this year, with many others lined up for release for the remainder of the year and early 2023.
It goes without saying that this year will go down in history as one of the best years for electronic devices, especially as the global economy had been severely affected by the pandemic but tech industry has been one of the few that has managed to stand its ground despite the setback.
Xiaomi 12T Pro has come out in its Danish Arsham Edition, which was announced by the makers in mid-November 2022 and will be a joint project of an artist based in New York who took responsibility of developing the device to be a sculpture but with a different purpose outside of it as a functional object.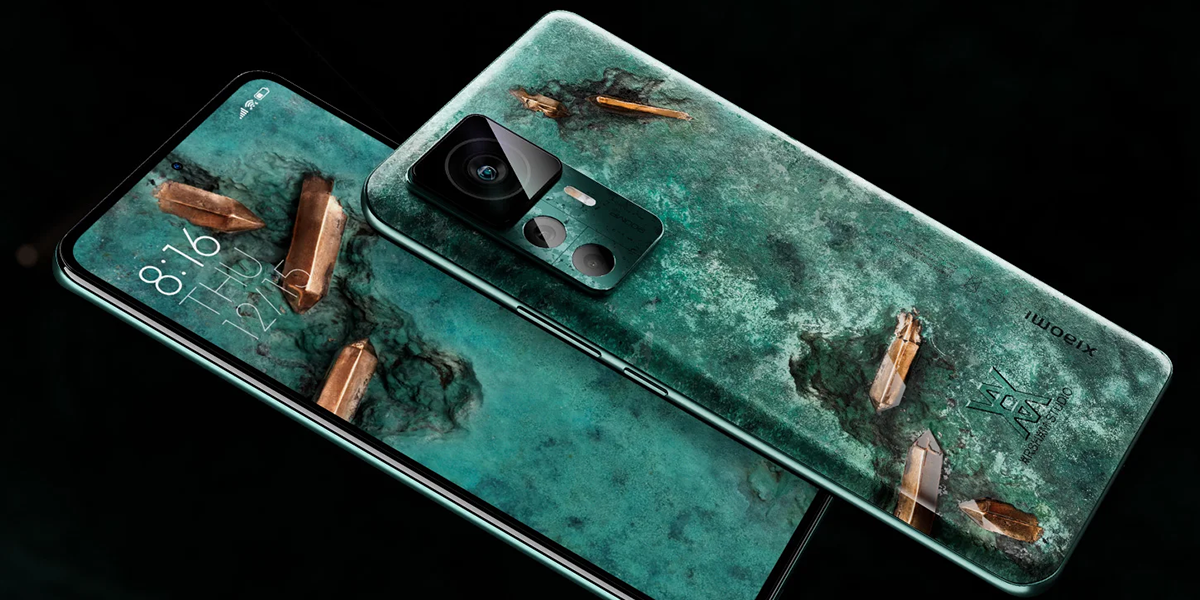 Arsham wanted a device that will have a true blue inspiration of contemporary art and sculptural objects as he wanted this particular model to stand apart from all others that have rolled out till now.
Also Read: Xiaomi 12T, Xiaomi 12T Pro Details Leaked
Xiaomi 12T Pro full phone specifications
Xiaomi 12T Pro will have a single storage variant of 12GB RAM/256GB internal configuration and will be powered by Snapdragon 8+ Gen 1 chipset and 200MP camera with a green back panel that will also have copper-coloured crystals that shine differently at various angles.
The handset will be available for pre-orders from December 5, 2022, while the actual sale is scheduled for December 16 on Xiaomi's official website, along with other retail stores like High Snobiety, while users will be verified via a pop up two days prior to its launch.
Daniel Arsham has further clarified that within 20 years, the devices' users too will use it as a sculptural object as it is linked to the moment of the time it came out while it can also be carried way beyond its period of functionality.
Also Read: Xiaomi 12 & 12 Pro Announces MIUI Beta Update from Android 13