Since the launch of WhatsApp in 2009, they have been focused on how they can help people have the next best thing to an in-person conversation when they want to talk to an individual or a group of friends or family.
In a recent development, the popular message-sharing app WhatsApp has started offering a new feature related to its file-sharing feature to more users. Initially available to limited users, the new feature allows WhatsApp users to send files of up to 2GB in size.
No threshold of 100MB media file-sharing limit
The latest feature by the WhtasApp allows users to send files within WhatsApp up to 2GB in size at a time, protected by end-to-end encryption. Earlier, users were able to send only 100MB files through WhatsApp.
It is recommended to use WiFi to send large files. Users will be able to see a display counter while uploading or downloading to let you know how much time your transfer will take.
How to check if you access to the feature
To check if you have got access to the new feature or not. You need to open WhatsApp on your smartphone. Send a file that must be more than 100 MB in size. For instance, you can try sending lengthy videos or a movie.
If you have access to the new feature, you will not get any messages when sending and you will be easily able to send large videos. In case you are not able to send a big file, no need to be bothered. You will get access to the new feature very soon.
In another development, WhatsApp is also working on improving the desktop experience of its messaging platform by bringing the unread chat filter to the desktop. With this, users will be able to easily filter if they have any unread messages if they get multiple messages on your WhatsApp desktop.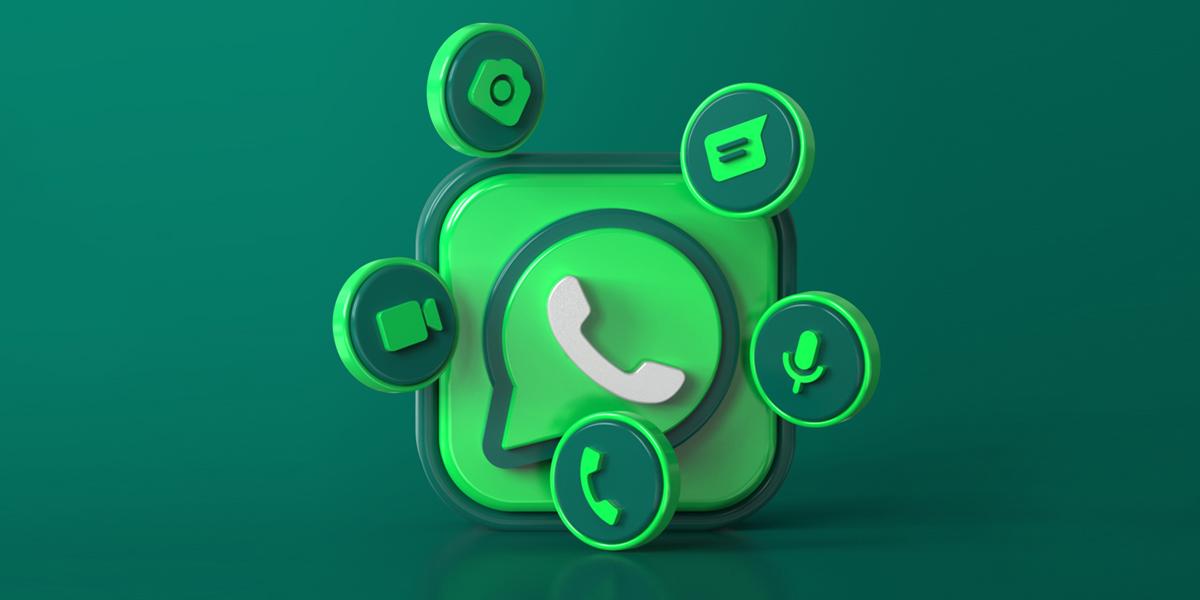 Other latest features of WhatsApp
WhatsApp is also reportedly working on an edit feature for sent messages. This has been confirmed by the WABetaInfo. The new reported edit feature button will allow the users to edit all their sent messages and save themselves from falling the victim to many things such as typos-embarrassments, silly grammar or spelling mistakes, and much more. The feature is in the testing stage right now.
WhatsApp chat
Responding to consistent requests from users, WhatsApp is slowly rolling out the ability to add up to 512 people to a group. According to WhatsApp, building private, safe, and secure communities takes work and they think this series of improvements will help people and groups stay close to one another.
An exclusive iPad version for WhatsApp soon
WhatsApp is yet to launch a dedicated app for iPad users. For many years, they struggled to use the messaging app on their devices and have been asking for a distinct version for them. However, their wait may come to an end soon. WhatsApp is all set to launch its iPad version, making it convenient for iPad users to access the app. With 487 million users, India was the world's leading country in terms of WhatsApp subscribers as of June 2021. WhatsApp is one of the most popular messaging apps in the country.
WhatsApp reaction
Recently, WhatsApp announced the availability of emoji reactions on the latest version of the app. Reactions are fun, and fast, and they reduce overload in groups too. WhatsApp announced to continue improving them by adding an even broader range of expressions in the future.
Available on both iOS and Android. WhatsApp Reaction feature is also accessible in the Web version. As of now, the features offer only six basic emojis. However, emoticons from WhatsApp's emoji section may always be used to express oneself. In the same section, you will also find Gifs and Stickers.
Also, Read Here: With the latest update, the WhatsApp Group Voice Calls can support up to 32 participants