Long gone are the days when you used to reply to every text not to sound uninterested or rude. Remember the conversation you didn't want to continue but just did for him/her sake. Or can you recall all those awkward silences after a message that you just wished why did I open this? Instagram has a functionality where the user doesn't have to keep the conversation going unnecessarily. They can simply react with any emoji to the message and end it there. In the same, we wished for WhatsApp to be brought on its platform, and guess what? It is finally here. WhatsApp has started rolling out reaction feature to Android and iOS users.
WhatsApp reaction feature: What's inside?
WhatsApp's responses feature is now available on both iOS and Android. It is also accessible in the Web version. As of now, the features offer only six basic emojis. Also, there's no information on whether the platform will offer more emojis in the near future or not, but for now, this is enough. Other services, like Telegram, provide a wider range of emojis to respond to messages, providing users more opportunities to express themselves. However, emoticons from WhatsApp's emoji section may always be used to express oneself. In the same section, you will also find Gifs and Stickers.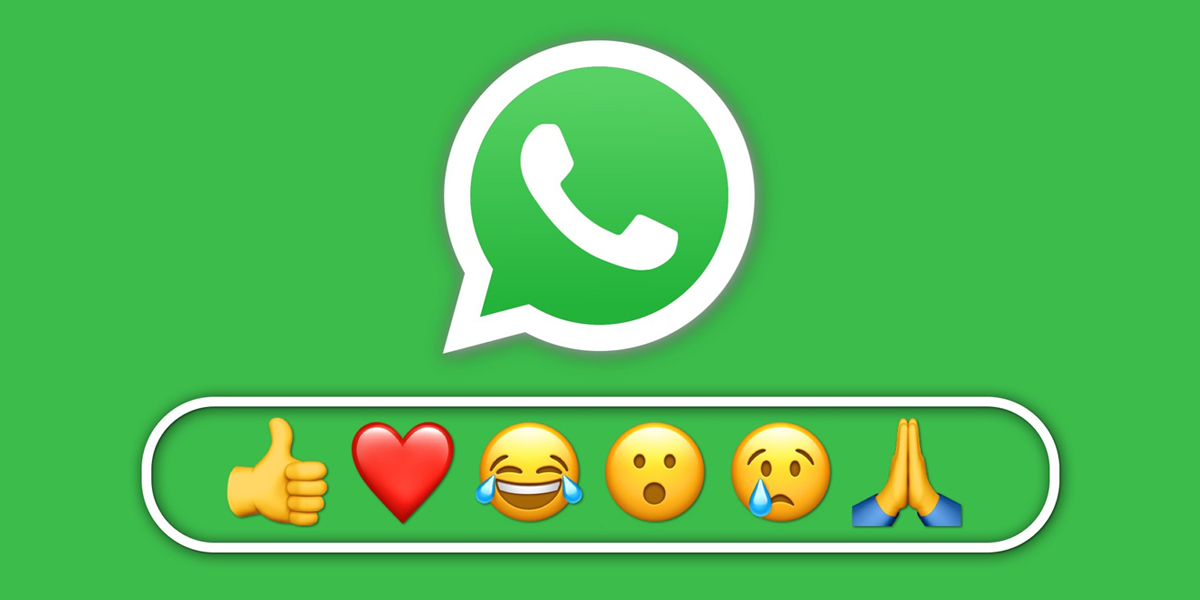 Emojis may now be used to respond to messages in individual and group conversations. Currently, the messaging app does not support all of the emojis seen on a standard virtual keyboard. Here's everything you need to know about the latest reactions feature from WhatsApp and how to use it.
WhatsApp reaction feature: How to send message responses on WhatsApp
The procedure is straightforward, and if you haven't yet figured out how to submit it, follow the steps below. If you can't locate the responses function on WhatsApp, it's because you haven't received it yet. The platform has already begun to distribute it, so everyone should have it within the next several days.
Step 1: On your smartphone, open WhatsApp and go to any chat.
Step 2: Long tap a message to see a few basic emoticons appear.
Step 3: Now all you have to do is tap on any of the emojis, and they will show at the bottom of the message.
You can also see the response you've sent to that particular message. Also, the other person will also be notified that you've reacted to their message. For example, they'll get a notification on the top bar of the chat if you've reacted to their message with a heart.
Three easy steps and you're done!
When you send an emoji response to a message, WhatsApp alerts the recipient. By repeating the procedure, you can modify your reaction to something else. All you have to do is long-press on a message. It is also possible to delete your response to a message. If you delete the reaction, WhatsApp claims that no notice will be sent to the message's sender.
Some points to remember
What to remember before utilising WhatsApp's Reactions feature? WhatsApp has said that you would not be able to respond to a message with more than one response. Furthermore, when communication is erased, the replies submitted in response to it are likewise destroyed. It will be impossible to conceal replies or numbers.
Also Read: With the latest update, the WhatsApp Group Voice Calls can support up to 32 participants