With an aim to focus on enhanced digital learning for students and teachers, Samsung has inaugurated its flagship global citizenship program Samsung Smart School at the Jawahar Navodaya Vidyalaya (JNV) in Patna, Gwalior, and Raipur. It is the fourth smart school by Samsung in the country. The first Samsung Smart School was inaugurated at JNV Varanasi. The smart school project is getting implemented by the South Korean tech giant under Samsung's global citizenship vision of 'Together for Tomorrow! Enabling People.'
As part of the pilot project, more than 5,000 students of 10 JNVs, of which 40% are girls, and around 260 teachers will receive training.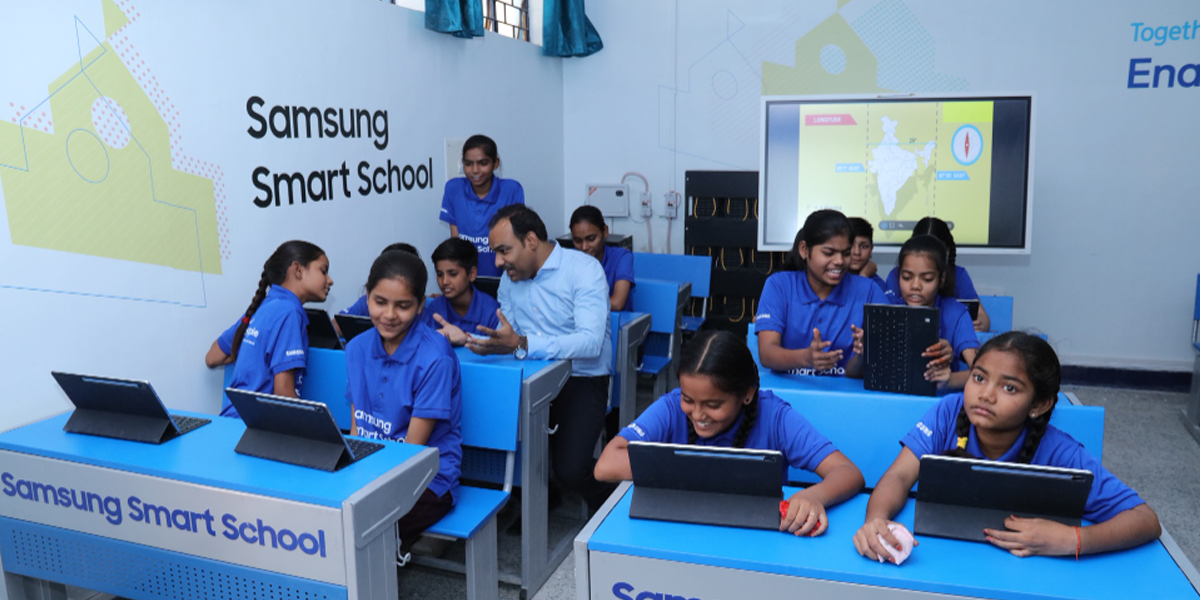 As part of the program, students of JNVs will get the opportunity to experience the latest digital learning infrastructure in the two smart classrooms set up by Samsung.
The Samsung Smart School program aims to create young leaders of tomorrow by giving less-privileged students in India access to the benefits of digital education and its own transformative innovations under Samsung's vision of 'Together for Tomorrow! Enabling People'.
To make it a more exciting and fun learning environment for students, the Samsung smart classrooms at the JNVs are equipped with an 85 and 55-inch Samsung Flip interactive digital board. The Samsung Flip (55-inch) can be used to participate in lectures, quizzes, classwork, and project work. Each smart classroom is also having 40 Samsung Galaxy Tabs for self-study. These classrooms also have a printer, a server PC, a tablet charging station, and power backup.
Goal of Samsung Smart School
The Samsung Smart School is aimed to improve the learning abilities of students and also their understanding of critical concepts in the classrooms via interactive digital teaching methods that teachers have been trained in.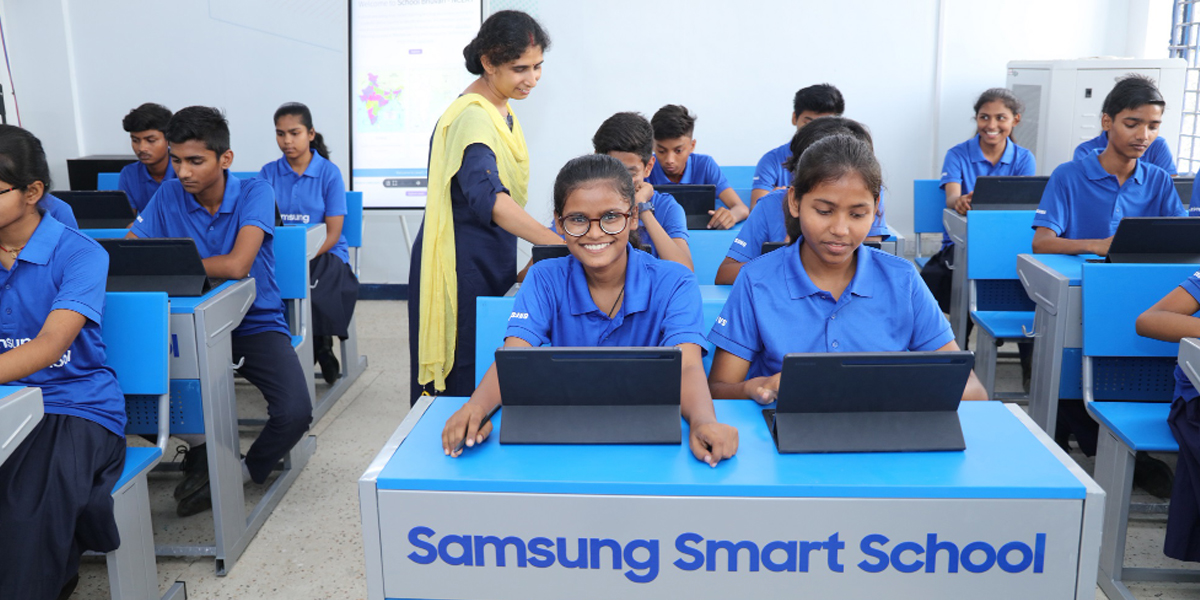 The Samsung Smart School program is being piloted at 10 JNV schools in its first year. In addition to Patna, Samsung Smart School has been set up in JNV in Gwalior, Raipur, Udaipur, Kangra, Sambhalpur, Faridabad, Dehradun, Varanasi and Dhanbad.
"Our global citizenship initiative Samsung Smart School is closely tied with India's development agenda and we are implementing it in close partnership with the government to ensure less-privileged students across the country get access to the benefits of digital education. Samsung Smart School at JNV Patna will equip students with digital learning and enhance the ability of teachers to use digital infrastructure. This program strengthens our commitment to our vision of #PoweringDigitalIndia," said Partha Ghosh, Vice President, Corporate Citizenship, Samsung India.
Also, Read Here: 'Samsung Smart School' program launched at Varanasi Navodaya Vidyalaya