HIGHLIGHTS
1. WhatsApp might soon let users create a username.
2. A username will remain unique to a WhatsApp account.
3. The feature could make it easier to connect with other users without having to share phone numbers.
WhatsApp might soon introduce usernames on its platform. The Meta-owned instant messaging app might make it easier for users to connect to individuals without having to share their contact details. Currently, WhatsApp users need to reveal their contact numbers to chat with other users on the app. While the process simplifies saving a number and chatting simply, the method might intrude on someone's privacy.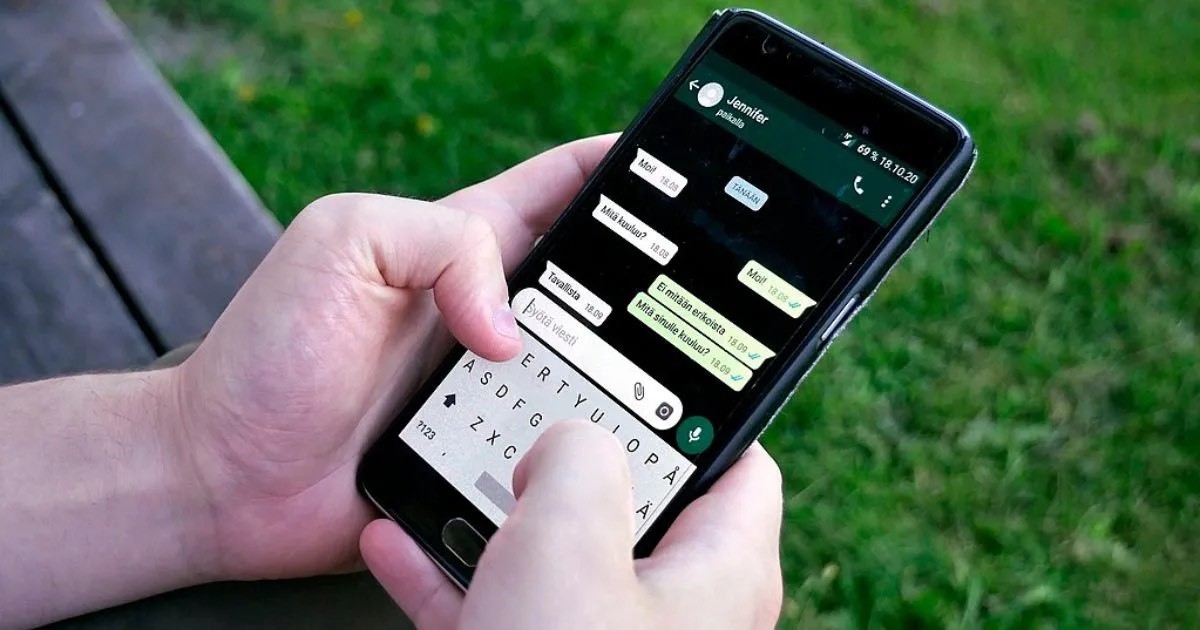 The company has not officially confirmed the rollout of usernames in its messaging app. However, a WABetaInfo report has spotted some details about the upcoming WhatsApp username feature in the latest beta update.
Let's take a look at more details about the upcoming WhatsApp feature, which could be released soon for all users.
WhatsApp Username: How Will It Work?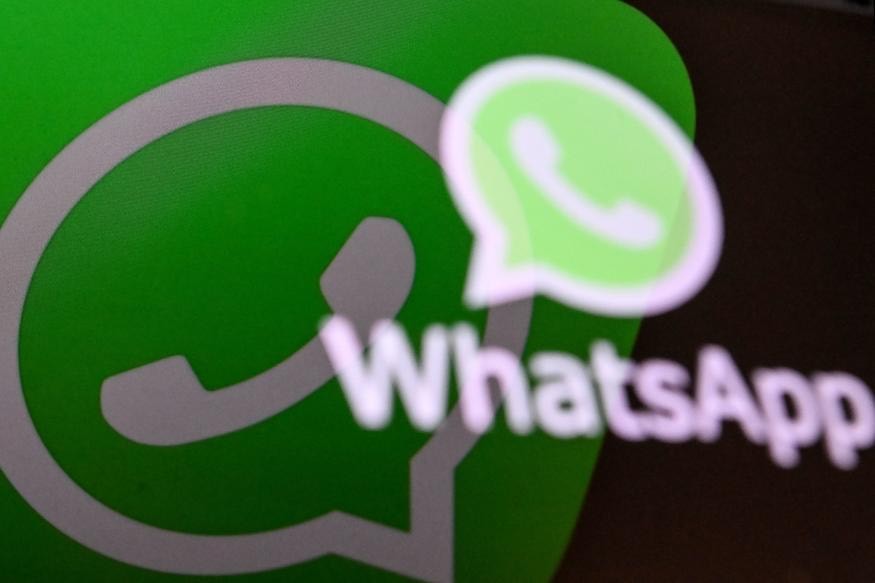 WhatsApp has released a new beta update for its Android app. The latest 2.23.11.15 version hints at the release of usernames on the app. The latest beta build for WhatsApp on Android revealed that the messaging app will soon allow users to create and set usernames for their accounts.
The feature is currently in development, according to the website. However, it managed to access the feature to see how it might work in the future.
An image attached to the report reveals that there will new setting in the Profile section of WhatsApp. The screenshot shows the app giving users the option to choose a username, which will be unique to account holders. The username will continue to remain unique and be different from the WhatsApp name that you set within the app.
The addition of the username feature will let WhatsApp provide an additional layer of privacy for users. This means that instead of relying solely on phone numbers to identify contacts, users will be able to opt for a unique username. The company might offer users the ability to reach other people by entering a username within the app without knowing their phone numbers.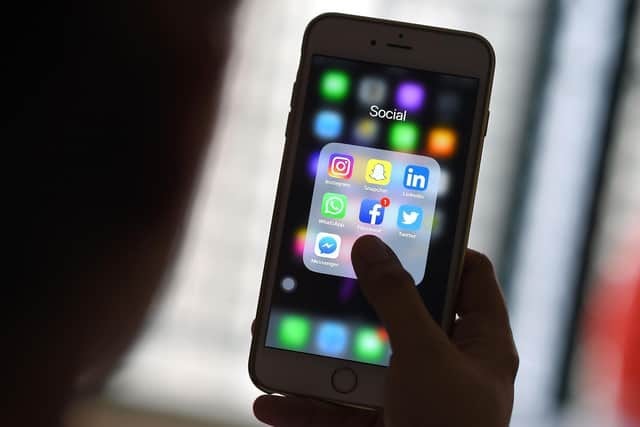 The feature might also be useful for users to connect with businesses without having to reveal their phone numbers. The report stated that the feature is currently under development. Therefore, there is no word on the official release timeline of the usernames feature.
WABetaInfo further stated that messages initiated through usernames will still be protected by end-to-end encryption. WhatsApp would not be the first app to provide usernames for accounts. Telegram has had the feature for years, making it quite easy for users to find others without having to require their contact details.
WhatsApp has been on a roll when it comes to introducing new features for users worldwide. The company recently gave users the ability to edit sent messages. Users have 15 minutes to edit a message after it is sent. Prior to this, the messaging app released another feature that lets users lock a particular chat, adding another layer of security and privacy within the app.
Faqs
1) WhatsApp May Allow Users To Set Usernames In Future Update: Report
Ans) WhatsApp is reportedly working on a feature which will allow users to set a unique username on the platform.
According to a WABetaInfo report, the feature is still under development and it hasn't been rolled out to the messaging platform's beta testers yet.
 
The feature will help users add another layer of privacy to their accounts, the report stated, adding that instead of identifying contacts only through their phone numbers, the new update can help users opt for a unique username for this purpose.
WhatsApp may bring a search feature which will allow people to search other users through their usernames, WABetaInfo said in its report.
While the feature has not been rolled out yet, the report explained that users might be able to set their usernames by going to Settings > Profile and choose username option below the account name section.
However, as the feature is still under development, it is not entirely clear how it will work.
Recently, the Meta-owned messaging platform has rolled out several new updates for its users.
The platform had recently introduced an edit feature, allowing users to make corrections in their messages within 15 minutes of sending them. To use the feature, users simply need to long press on a sent message and choose edit button from the menu.
Along with the edit button, the platform has also started rolling out a chat lock feature which allows users to hide chats. This will enable hiding both one-to-one and group chats.  According to the platform, users can hide chats by going to chat info for each chat they want to lock. After locking chats, users can access them by using the password of their device.
2) WhatsApp may introduce usernames soon; no more sharing phone numbers to connect.Details?
Ans) WhatsApp, the popular messaging platform, has been consistently releasing updates recently, aiming to enhance user experience and privacy. The latest development in this regard involves a profile update, as reported by WABetaInfo. WhatsApp is reportedly working on introducing a new username option, allowing users to select their own unique handle.
This new feature brings WhatsApp closer to the communication style observed on Instagram, another application owned by Meta. While the specific details of how usernames will function on WhatsApp remain unclear, it has the potential to revolutionize the way people connect with each other on the platform. Instead of relying on the exchange of personal phone numbers or QR codes to initiate a chat, users may be able to connect simply by using their chosen username. Notably, conversations initiated by usernames will still benefit from WhatsApp's robust end-to-end encryption, ensuring privacy and security.
This recent announcement follows the introduction of another highly anticipated feature: message editing. With this update, WhatsApp users now have the ability to modify a sent message within a 15-minute window. However, it is important to note that an "edited" label will accompany the message, indicating that it has been altered after being sent.
Additionally, in May, the messaging app introduced "Chat Lock," a tool that provides users with the option to secure specific one-on-one or group chats by requiring a password or biometric scan. This feature also prevents message previews from appearing as notifications.
While the exact release date and confirmation of the username feature are still pending, it is expected that WhatsApp will initially offer it to beta users before rolling it out to all devices.
3) WhatsApp to soon introduce username feature. Here's how it will work?
Ans) WhatsApp is reportedly working on a username feature that will allow users to set unique usernames for their accounts as they use in other social media platforms. The feature is said to be in development and will be accessible within the app settings, according to WhatsApp tracker WABetaInfo.
Here's how the feature will work on WhatsApp
"With the ability to choose a username, WhatsApp users will have the opportunity to add another layer of privacy to their accounts. This means that instead of relying solely on phone numbers to identify contacts, users will be able to opt for a unique username," WABetaInfo wrote.
Also, it will help users to connect other WhatsApp users by entering their usernames and without using their contact numbers.
WhatsApp adds edit button feature:
WhatsApp has recently added the edit messages feature.
"For the moments when you make a mistake or simply change your mind, you can now edit your sent messages on WhatsApp," the Meta Platforms Inc-owned messaging app said in a blog post on Monday.
With a simple long-press on a sent message, you now have the option to "Edit" within a fifteen-minute window. This feature allows you to correct misspellings or add missing context to your messages. To maintain transparency, edited messages will display the label "edited" without showing the edit history.
Also, your messages and edits will continue to be protected by end-to-end encryption, ensuring the privacy and security of your conversations.
This feature has started rolling out to users globally and will be available to everyone in the coming weeks.
With the feature rolling out globally in the coming weeks, senders will be able to modify their messages within 15 minutes of hitting send.
Also Read: WhatsApp Chat Lock Feature: Making Your Most Intimate Conversation Even More Private: How to Use with Fingerprint, Password, Face ID/Touch ID
Also Read: WhatsApp Channels to get these 12 new features including verification, follower count, mute button & Broadcast Channel Conversation :Check Details