India-based mobile accessories and electronics brand VingaJoy, has launched a pocket-friendly wireless karaoke mic. Named VingaJoy KR – 2001 Rockstar wireless karaoke mic comes with the latest Bluetooth 5.0 version and works within 10 metres of range.
Priced at Rs1699, the KR – 2001 Rockstar wireless karaoke mic also features a TF card slot to play MP3 music files or plug-in any device via Aux.
For continuous power backup to enjoy extended playback and music streaming, the wireless karaoke mic features a built-in rechargeable lithium-ion battery of 1200 mAH.
The portable, light weight and easy to carry wireless karaoke mic is equipped with the Bluetooth and a 3.5mm audio jack, to allow users to wirelessly connect the unit with smartphones. It can record songs into your phone and share them with your friends.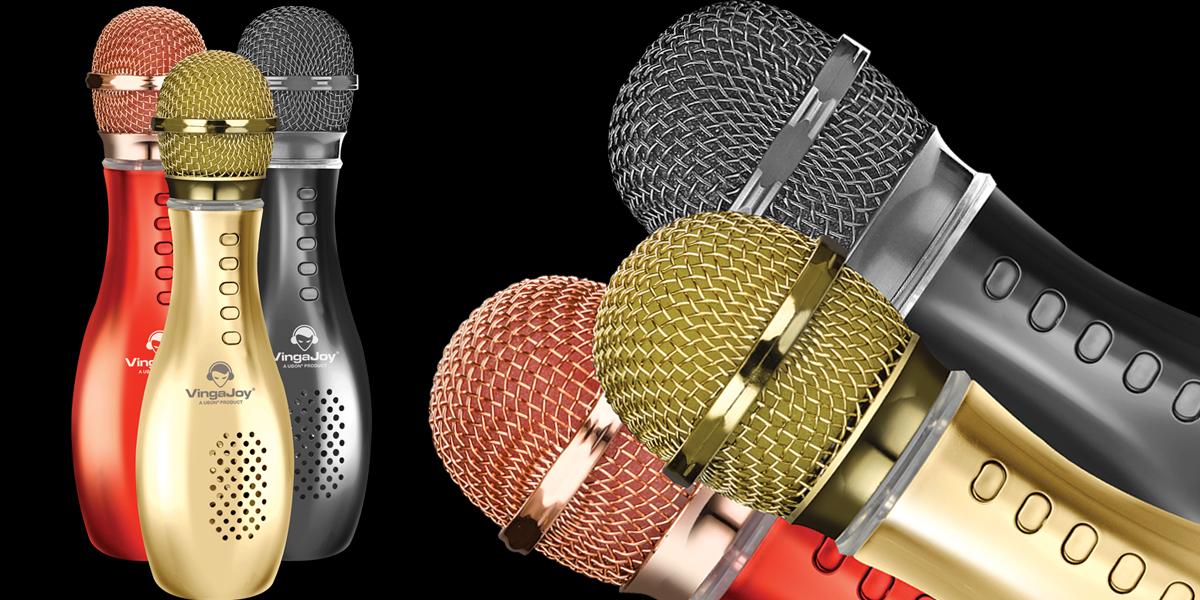 Its wider compatibility and supports of devices such as PCs, laptops, smartphones, and tablets make it a unique.
The dynamic disco lights containing four colour modes make this wireless karaoke mic really rocking when it comes to organizing house parties.  A perfect companion for Karaoke nights makes it another reason to hold in house parties, calling friends and giving voice to your Favourite Music.
According to Lalit Arora, Co-Founder, VingaJoy, the Karaoke feature not only enhances the party ambiance but also singing as it makes people happy while reducing their level of stress. Be it travel, office or house party, the speaker is engineered impeccably to give the finest possible user experience.
The launch of KR – 2001 Karaoke Mic is aimed to fuel the aspirations of consumers to live life uninterrupted enjoying every moment. Our aim is to provide luxury in sound that makes your life deeply satisfying.
VingaJoy KR – 2001 Rockstar wireless Karaoke Mic can be purchased at your nearest retail stores.
Also, Read Here: PlayGo Muze Review: Sounds good, and reasonably priced too