Smartphones have become an integral part of life. Besides calling and sending messages, people, irrespective of their age, are highly dependent on their phone to perform several tasks. Ranging from personal photos to professional documents and other confidential files, smartphones have become an easiest way to access them on the go.
There are many occasions when you give your phone to relatives and friends but you do not them to get access of some photos, videos, or files. Additionally, you also want some of your apps to be more safe and secure by using keys. Here comes application lock to your safety. Installing lock app on your phone can remove the worry of getting your phone spied. Below is the list of some application lock that you can use:
AppLock Fingerprint
With the help of AppLock Fingerprint, you can protect and lock apps, create hidden files for safety and privacy of your media files. It will also hide text messages or app notifications on the lock screen. This app has been downloaded by more 10,000,000 users. With the help lock apps, users can keep their gallery safe and improve phone security.
Apex Launcher
Having the Apex Launcher in your phone prevents unauthorised access to your Facebook, Whatsapp, Gallery, Messenger, Snapchat, Instagram, SMS, Contacts, Gmail, Settings, incoming calls and any app you choose. You can easily hide pictures and videos by using Apex Launcher app.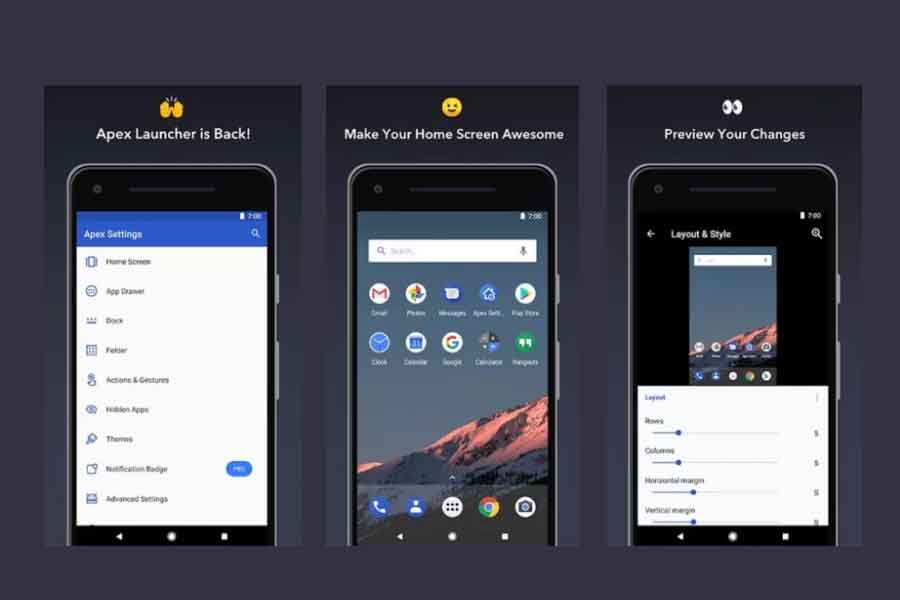 AppLock
Used by more 450 million users and available in more than 50 countries AppLock by DoMobile Lab is available for everyone. It can downloaded from play store for the safety of your private files in your smartphone. The app supports 45 languages.
Norton App Lock
To add a layer of security in case your device is lost or stolen, it is a must to have an additional lock app in your phone. You can use a secure password or pattern lock screen to keep your device secure and private. Norton App Lock is suitable for those looking for a free and ad-free app.
Perfect AppLock
To prevent intruders from getting access of your phone and personal data, it is advised to have an app locker like 'Perfect AppLock' in your phone. Having a convenient interface, it allows users to see the list of applications installed on their device. You can block your apps with a numeric password, fingerprint, or pattern by clicking the icons on the right to use this tool's function in each app.
Smart App lock
If you are looking for a free app then Smart AppLock can be a decent option for you. It will lock your apps and photos including settings, switches, and phone app (for phone records) to keep them safe. It disguises itself as a lock screen. Automatic start on reboot, intrusion alerts, delayed app lock, and fingerprint scanner capabilities for Samsung devices are other benefits of having Smart app lock. Users can set a screen lock pattern or just use your native fingerprint sensor that is already stored on your smartphone.
Privacy Messenger
To save all your MMS/SMS you can have the Privacy messenger in your phone. Available for free to download, this app will do away all your worries related to spying in your phone. It allows you to hide your private conversation. This app is the perfect solution if you are concerned about your messages getting checked by others. This application will keep your messages protected. Privacy Messenger allows you to send text messages securely with a private mailbox, SMS blocker, SMS backup and restore, and SMS scheduling. You can also sign up with your phone to get access to free online texting. This Privacy Messenger will protect you as everything is encrypted so that no one can access it. In addition, you will also have a private mailbox to establish which messages are visible and invisible to others. One more thing, everyone can send and receive free chats with other users.
This article might be an answer to your search for a lock app to keep your data safe from intruders.
Also, Read Here: Skype allows calls to 911 from desktop