OnePlus unveiled its largest-ever store in Bengaluru, India today. The global technology brand's all-new store, named "OnePlus Boulevard" will offer its India community the chance to gain an experience that is both global and personal while directly engaging with the brand. The store was launched in a virtual event on Thursday at 7pm IST.  The virtual launch included an extensive digital tour of the state-of-the-art establishment, giving viewers and the OnePlus community members the valuable opportunity to virtually experience the massive retail space. The brand new store is situated on Bengaluru's iconic Brigade Road. Previously, the company had inaugurated the OnePlus Nizam Palace Store in Hyderabad.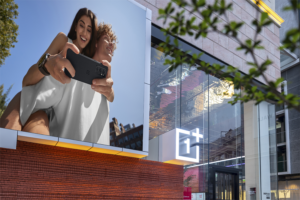 In addition to the new OnePlus Experience Store, the brand is enhancing its offline presence using an omni-channel strategy and creating more retail touchpoints to connect with consumers on a more personal level. In 2020, OnePlus announced it would invest INR 100 crore to expand its offline presence in India. By the end of 2022, OnePlus hopes to operate 15,000+ offline stores, including partnered stores, as a result of its rapid growth over the years.
On the launch of the new OnePlus Boulevard, Navnit Nakra, India CEO and Head of India Region, OnePlus India, shared "Right from the start of our India journey in 2014, our community in India has always received our products very positively. The India community has played a significant role in our brand's growth and continues to do so. Owing to this, we believe that India region would make for the perfect venue to house our largest OnePlus Experience Store, called the "OnePlus Boulevard." This is also a testament towards our commitment to provide our community with the best user experience across all offerings of our brand.
The OnePlus Boulevard will not only serve as a landmark retail space but will also be a dedicated community hub for our community members and customers to connect with the brand directly and cultivate a deeper bond. OnePlus' journey in India began right here, in our country's biggest tech hub, Bengaluru. And we are excited to bring our largest OnePlus Experience Store in the world to our India community here," added Navnit Nakra, OnePlus India CEO and Head of India region.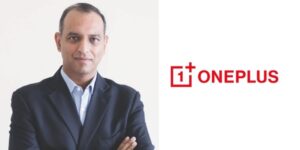 Through the OnePlus Boulevard, OnePlus will offer customers all the products they need, including the recently launched OnePlus Nord CE 2. This will bring the company closer to the diverse customer base it serves. In order to celebrate the launch, the brand provided the viewers with an exciting avatar activity where they could take part in a virtual playground based on their avatar.
Chinese smartphone brand OnePlus launches largest-ever store in Bengaluru