2022 will be over within a few days and people have already started making their New Year's resolutions for 2023 on what all they will plan to make the year bigger and better, for which they are taking the help of Calendar apps like Google Calendar, Apple Calendar, Microsoft Outlook, and many others.
Having a Calendar app is of great help as users can plan their year on both smartphone and PC, which means that you can use mobile calendars where most of them also have accessible web versions.
January 2023 Movie Calendar: Netflix, Disney Hotstar, Prime Video Must-Watch Movies
Highlights
If you're planning to organize your life for 2023, you can manage it via Calendar apps like Apple Calendar, Microsoft Outlook, Google Calendar, etc.
There can be no better options for people for planning on how to lead an organized life in the New Year better than Calendar Apps.
Google Calendar is one of the best tools that is considered feature-rich and resembles numerous calendars.
Top 10 Best Calendar Apps for Leading an Organized Life in 2023
Everyone owns a smartphone nowadays and with 2023 just around the corner, everyone will be planning the New Year's resolution like they do all the time, only to forget it later on as it is a regular practice that they diligently follow.
There are many people that still desire to lead an organized life for which they are willing to add a few restrictions in their life, although they can plan things out with the help of some of the best calendar apps in their smartphones.
What is interesting is that the apps have access to web versions as well, although the ones mentioned below are the specific ones that cater to the particular needs of users because most of them don't know on how to plan things out.
How to Use the Availability Feature in Calendar on Mac?
List of Calendar Apps
Google Calendar is arguably the most popular calendar app in existence as it is considered quite feature rich when it comes in calendar making tools where you can create many layers that resemble normal calendars like a vacation calendar or work calendar, while you can also activate/deactivate the ones needed to be viewed concurrently.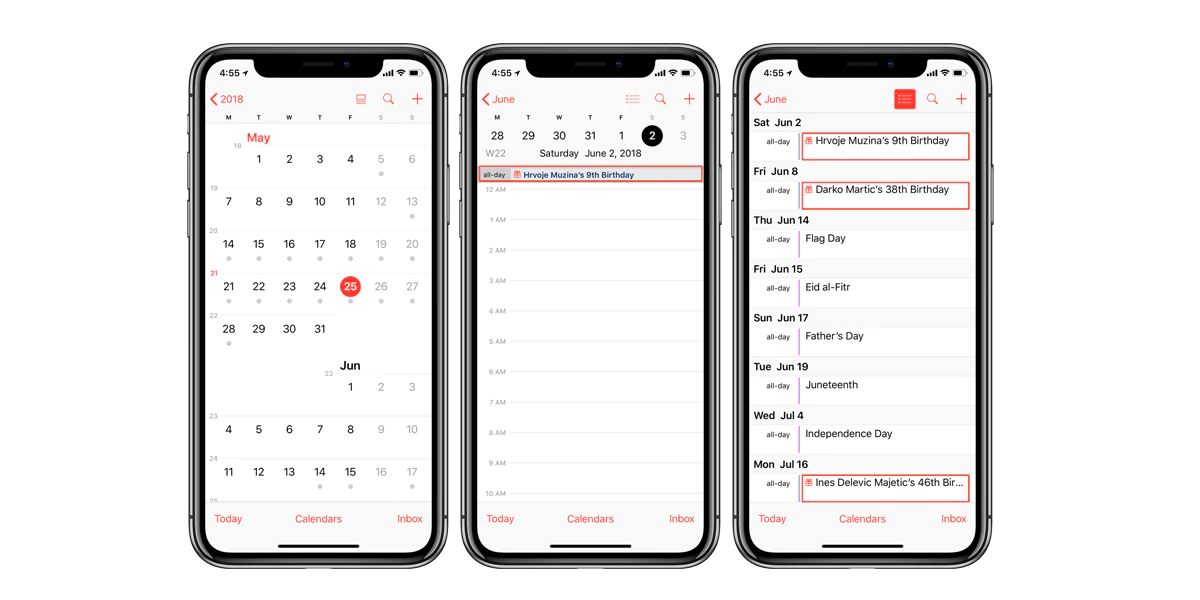 You can use the Google Account for centralizing data as the calendar has a feature that enables simultaneous use of numerous devices, while being a Google Account, you can also use Android or Gmail, where you can set remainders, add notes and organize yourself as per your preference.
It is the default app for Macs and iPhones the same way as Google Calendar is on many Android smartphones, while the Apple Calendar can be accessed for free by just creating an Apple ID, following which it can be used on any Apple device or online for keeping up to date.
Apple Calendar is of great use when it comes to taking notes, saving appointments that the user's smartphone reminds him about, all the while performing the standard tasks of a regular calendar.
Outlook is the premier email service of Microsoft in which one of the features is Microsoft Calendar where you can manually add events or from received emails that comes of great use for recording anything of preference and get the alerts for upcoming appointments.
A small problem here is that Microsoft Outlook doesn't have its own app like the above two as it is just a tab within the application, which is why you need to have a Microsoft Account as a central repository for all the data you want to store.
It is a professional calendar software is a top preference for users looking for a feature-rich and streamlined experience for which you have to register an account that enables it to function like a device and synchronizes your data across all devices on which it is installed.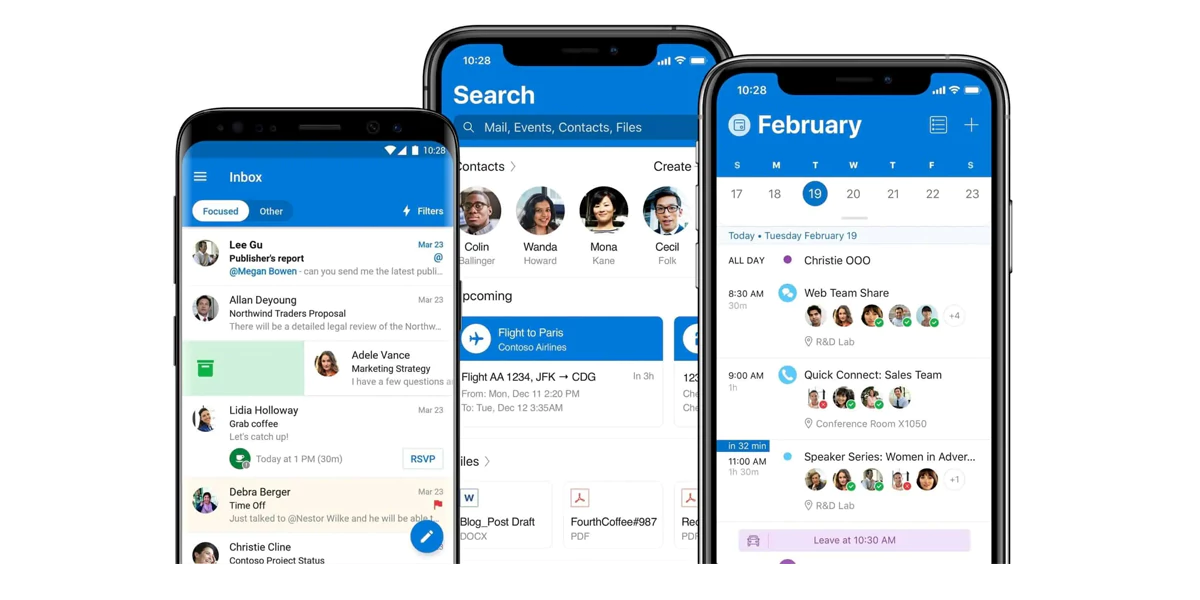 It contains all features that one looks for in a Calendar app like arranging your assignments, views for day, week, month, and year, while it is also integrated into services like Zapier and Zoom.
If you're looking for a Calendar app that manages note taking proficiently, Any.do is the one you should go for as it combines a calendar application and a notes application into one single application, along with extra features for content arrangement like a notes app.
It is one such app where you can share calendars with others and is also equipped with social features like the ability to leave likes and comments, while the Holidays for 13 nations are included and you're allowed to take notes with/without dates, remainders, and appointments.
This app is exclusive to Apple ecosystem users and is one of the best calendar apps you can find in this day and age, which can be installed and used on iOS, iPad, watchOS, and is mainly intended for macOS users, which is why it can be accessed from anywhere.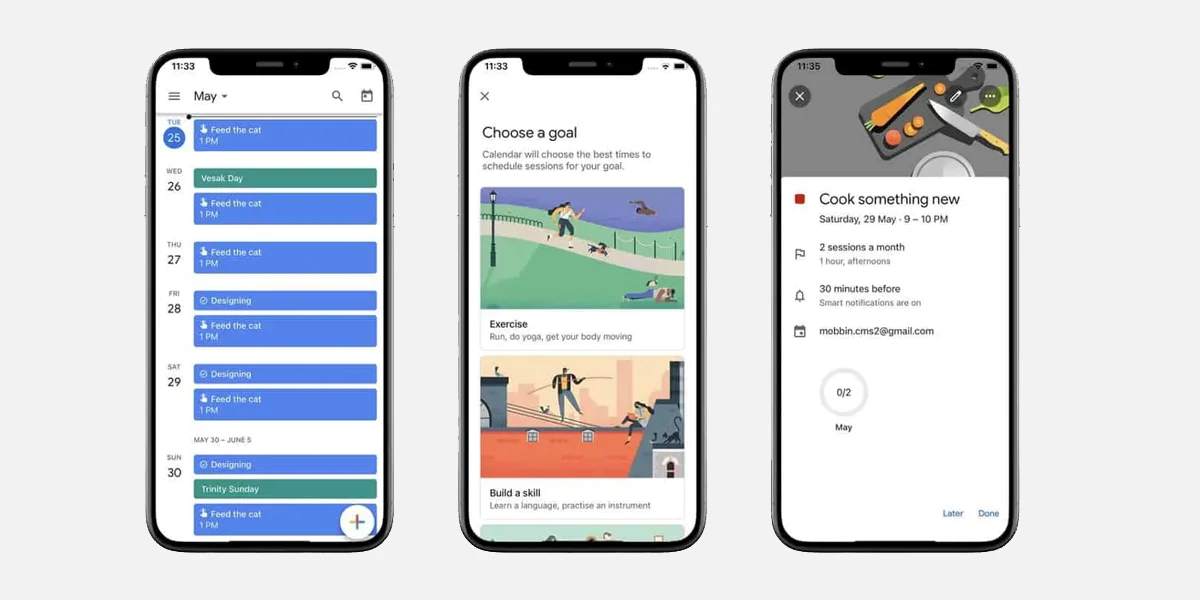 While the basic version of the app is free, there are many features that can be accessed only via one of its two premium subscriptions, while external calendars can be synchronized while appointments can be added as well.
This is another calendar app that is exclusive to iOS devices and is developed by Moleskine, a diary and paper notepad firm that has expanded its base to mobile apps, although Timepage provides easy and quick access to the users' events, although it is free only during trial time, following which a subscription fee has to be paid.
This calendar app is exclusive on Android smartphones where you get an annual view to show all events and appointments for the year, along with a design using Google Material Design language are among the main features of the application.
This calendar app is completely new and free of cost where you get a wide range of choices when it comes to time management assistance, while you can easily sync your Google and Microsoft calendars via Nook and easily create events, plan meetings, and set up work locations.
Best Self-Grooming Gadgets To Get Ready for the Holiday Season