UAN stands for Universal Account Number to be allotted by EPFO. The idea is to link multiple-member identification numbers (member ID) allotted to a single member under a single Universal Account Number. This will help the member to view details of all the Member identification numbers linked to it.
Effective January 2022, it is a must to link your Aadhar with UAN. If your UAN is not linked with the Aadhaar number, your employer/establishment will not be able to deposit your monthly contribution from 01.01.2022. Hence, you're requested to link your Aadhaar with UAN on or before 31.12.2021 if it is not linked already.
Here is how to generate your UAN in ten easy steps:
Step 1: Visit UAN's official website, https://unifiedportal-mem.epfindia.gov.in/memberinterface/
Step 2: Click on Direct UAN allotment
Step 3: Entering Aadhar linking mobile number, enter captcha code
Step 4: Enter OTP received on Aadhar linked mobile number and submit
Step 5: Select 'Yes' if are you employed in any private company.
Step 6: Select the employment category from the dropdown. If the employment category is selected as in the establishment/company/factory, covered under EPFO, the system will prompt for the PF code number otherwise system will prompt to enter the details of the establishments
Step 7: Enter the date of joining and select the identity proof type, and upload the copy of the identity proof type, selected
Step 8: Enter your Aadhar or virtual id and captcha.
Step 9: Click on generate OTP and enter OTP received. The system will fetch the details from UIDAI.
Step 10: Click on the 'Register button. UAN will be generated. UAN will be received on your mobile also.
It is important to note here that the information being entered should be as per EPFO records UAN of member. Member's Aadhaar number, Name, Date of birth should be as available in EPFO records.  Member should have a valid mobile linked with Aadhaar number as per UIDAI records.
How to know your UAN
Step 1: Visit the official website OF MEMBER e-SEWA
Step 2: You need to fill the mobile number followed by captcha.
Step 3: After filling all the details, you need to click on the 'Request OTO'.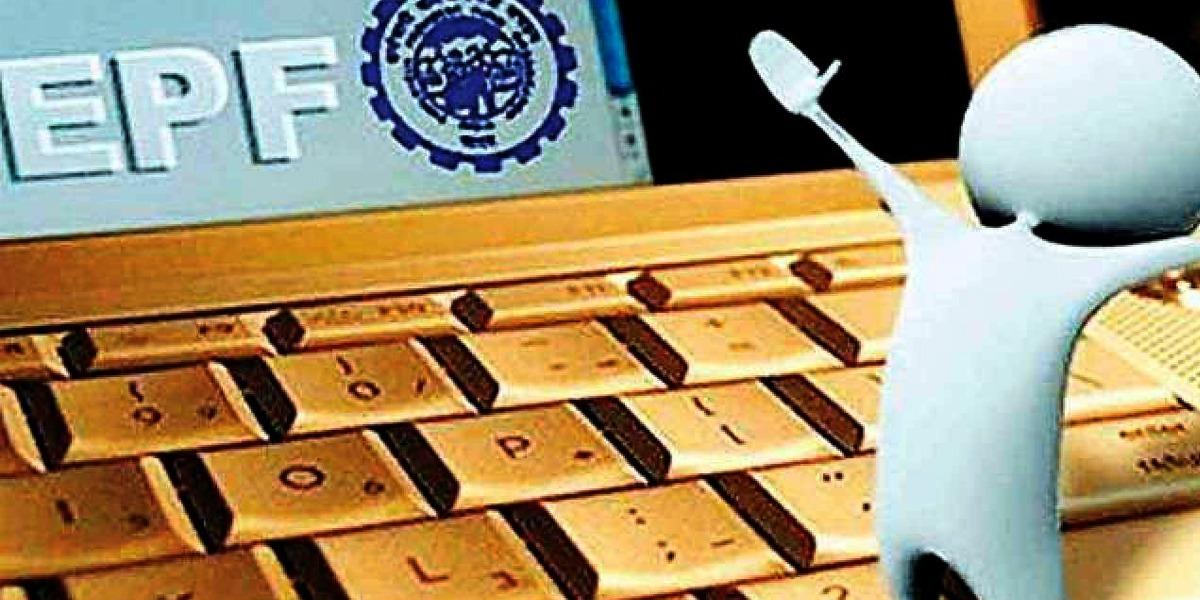 Approx UAN holders
As per the data shared by the government on June 25, 2019, a total of 15.49 crore Universal Account Number (UAN) have been allotted. It is pertinent to mention here that UAN activated members can know PF balance through Missed Call and SMS Alert.
Users need to send an SMS at 7738299899 from the registered mobile number. The Member has to SMS "EPFOHO UAN" to 7738299899. The facility is available in 10 languages viz. English (default), Hindi, Punjabi, Gujarati, Marathi, Kannad, Telugu, Tamil, Malayalam and Bengali. For receiving SMS in any of the languages other than English, first three characters of the preferred language needs to be added after UAN. For example, to receive SMS in Telugu, then SMS to be send will be "EPFOHO UAN TEL" to 7738299899.
Also, Read Here: Google Maps will now show the air quality around you
SMS should be sent from the registered mobile number of UAN.  In response, EPFO will send last PF contribution and balance details of the member alongwith available KYC information.