Sony India will soon be coming out with the latest series of the A Series Home Theatre Systems via HT-A5000 and HT-A3000 soundbars where the sound experience is speculated to be of a highly advanced and multi-dimensional quality, which is to be expected since the devices are helmed by Dolby Atmos and DTS: X.
Also Read: Sony India announces the WF-LS900N noise-canceling earbuds
Highlights
Premium and sophisticated design that blends anywhere to complement your home.
Unique 360 Spatial Sound Mapping and Sound field optimisation Technology.
Powerful sound output of 450W with HT-A5000 and 240W with HT-A3000.
Sony HT-A5000 & HT-A3000 Soundbars to Bring Home Cinema Experience to Users
Sony India today announced its latest range of A Series Home Theatre Systems with HT-A5000 and HT-A3000 soundbars which offers an advanced and revolutionary multi- dimensional sound experience with Dolby Atmos and DTS: X.
They will be powered with surround sound technology through which users can avail an unbelievably immersive soundscape for any music, film, or game. The soundbars work well in devices enabled with Google Assistant or Amazon Alexa.
Easy-to-Fit Design
The HT-A5000 and HT-A3000 come with a premium minimalist Omnidirectional Block design with sophisticated rounded edges, which represent a single block that provides wide spreading sound, while the combination of rich material textures blends seamlessly with the environment of any living room.
However, it needs to be mentioned that setting up the soundbars is as easy as pie, courtesy the HDMI eARC, Optical-in and USB port, which will be welcomed by many users that had issues with setting them up.
Sound Field Optimization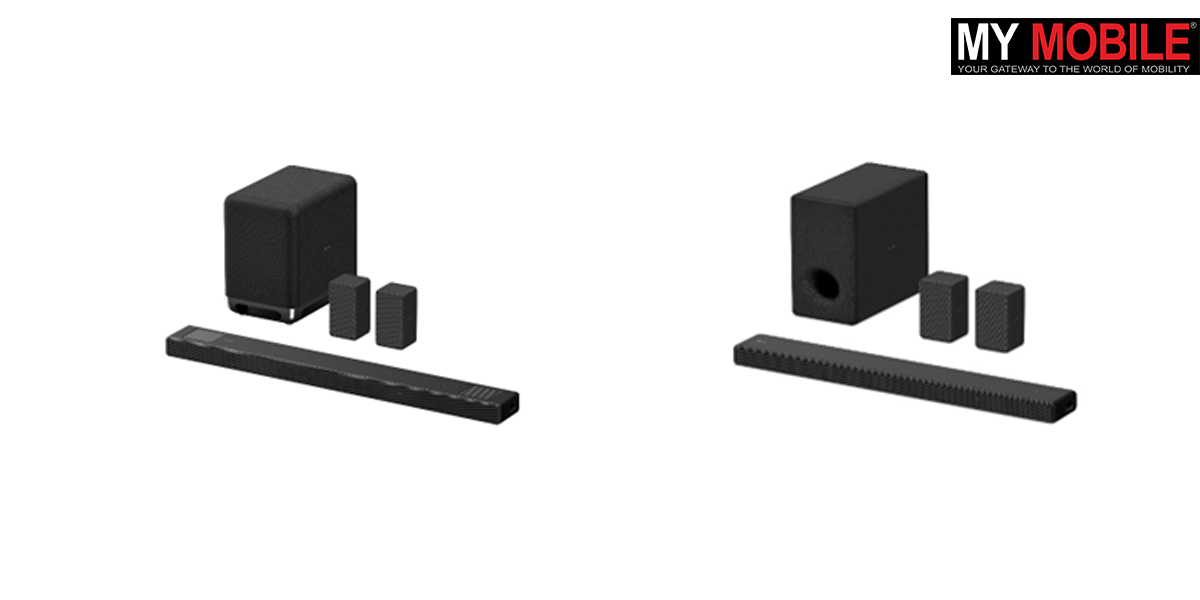 If you add the 360 Spatial Sound Mapping technology, you will get a massive reverberation of sound coming from every direction and distance, while the Sound Field Optimization is for those who want an even more personalized and immersive sound experience, as both soundbars come with this feature.
According to the available information, it creates multiple phantom speakers by synthesizing sound waves, due to which, room filling sound is produced transfixes everyone present.
The HT-A5000 also features S-Force PRO Front Surround to make an even wider horizontal sound field.
Sound Output
Both soundbars work in collaboration deliver clear and wide-ranging sound where HT-A5000 5.1.2 channel soundbar comes with a built-in dual subwoofer for deep bass and two up-firing speakers that reflect sound off the ceiling for immersive overhead audio, while with HT-A3000, you get 3.1 channels, three front speakers, including a centre one for clear dialogues.
Music Lovers' Experience with High Resolution and 360 Reality Audio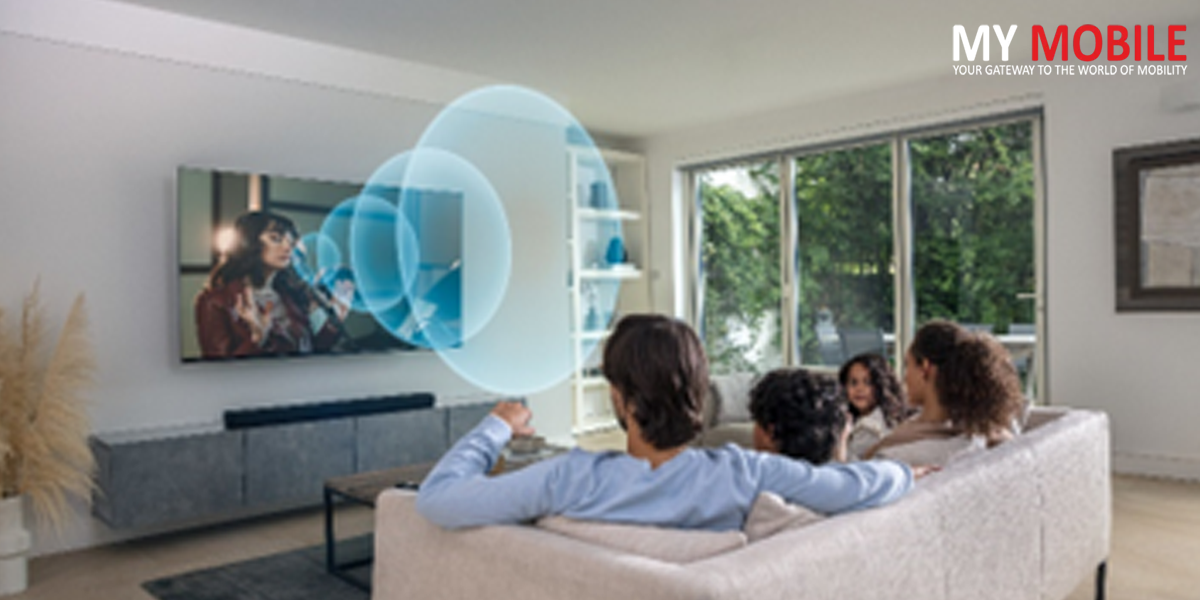 Both soundbars are a treat for music lovers as they can now enjoy music truly envisioned by artists via High-Resolution Audio, while they can discover a new way of listening via 360 Reality Audio to get a truly immersive music experience, as real as if it is live.
Listening to 360 Reality Audio on Amazon Music HD, Deezer, nugs.net and TIDAL enhances your experience as DSEE Extreme uses Edge-AI to upscale compressed digital files in real time, restoring high-range sound that is lost in compression for a richer, more compelling listening experience.
When the soundbars are paired with compatible BRAVIA TV, the immersive audio-visual experience is enhanced to a whole new level via Sony's best picture where sound quality provides the perfect accompaniment the TV, while the BRAVIA Acoustic Center sync, the soundbar and the TV come together as one.
The centre speaker space is taken over by the TV in the home cinema system, implying that action and sound are precisely aligned, thereby creating complete immersion. Then the BRAVIA Acoustic Center Sync combines with the 360 Spatial Sound Mapping setup to deliver a clearer dialogue and more immersive viewing experience than ever.
Sony Bravia launches LED TV in India; Details Inside
Users Can Connect with Wi-Fi and Bluetooth to Watch Favourite Content
Users can watch their favourite videos or movies, listen to their favourite music on Sony HT-A5000 on platforms like Chromefast built-in, Apple Airplay 2, Spotify Connect, etc. to name a few.
Then we have USB and HDMI Out (eARC) and S-Center Out that are compatible for BRAVIA TVs to get a whole new listening experience via enhanced sound quality.
Google Assistant and Amazon Alexa for Voice Activation
Both Sony HT-A5000 and HT-A3000 work well in devices that are enabled by Google Assistant and Amazon Alexa where you can use the Google Home App to add the soundbar to the speaker group and start playing music, change the sound, and other functions with just the use of your voice.
Your Phone Has A Secret Spy, How To Stop Google From Recording?
Price & Availability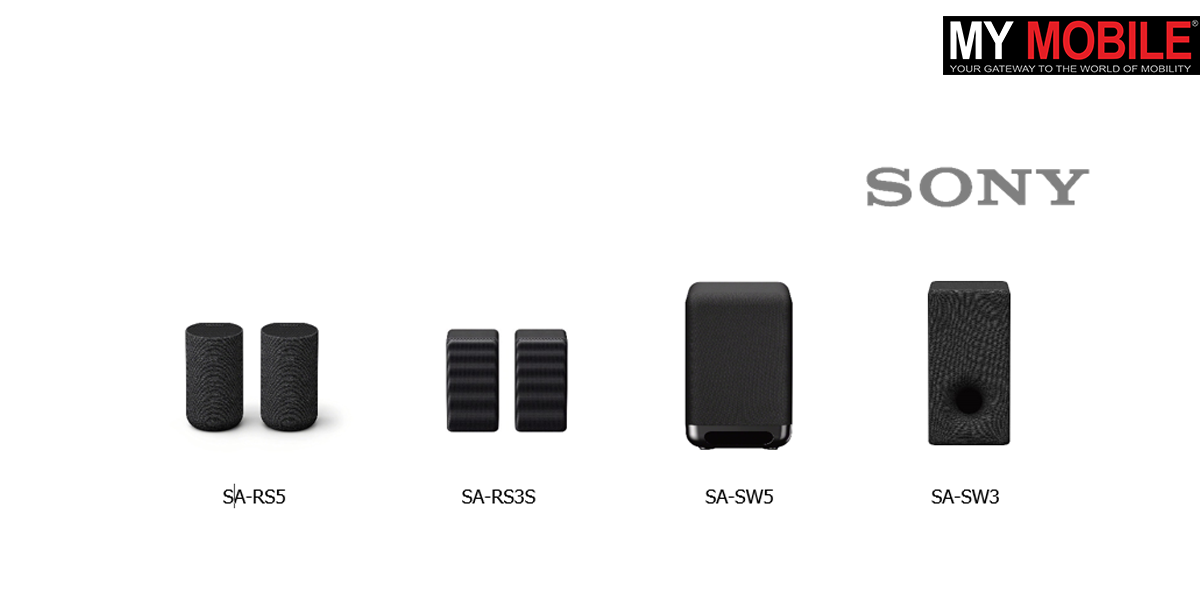 Both home theater systems are now available for purchase since December 12, 2022 on platforms like Amazon.in and all Sony Centers across India from December 14.
| | | |
| --- | --- | --- |
| Model | Best Buy (in Rs.) | Availability |
| HT-A5000 & SW5 | 1,38,980/- | 12th December 2022 onwards |
| HT-A5000 & SW3 | 1,11,980/- | 12th December 2022 onwards |
| HT-A3000 & SW5 | 1,10,980/- | 12th December 2022 onwards |
| HT-A3000 & SW3 | 83,980/- | 12th December 2022 onwards |
| SA-RS3S | 30,990/- | Already Available |
| SA-RS5 | 47,990/- | Already Available |