HIGHLIGHTS
Samsung is supposedly the largest chip maker in the world
The demand for 5-nanometer, finer chips is reportedly increasing
Samsung was in talks with Qualcomm, Tesla, AMD for for 3nm collaboration
Brief Summary
When it comes to electronic gadgets, there are tech giants that have been in the business for years and a big reason for that is because they know how to change with times in order to cater to a new generation of gadget lovers.
Those that don't have the capacity to think ten years ahead fizzle out after a few years of success. Samsung too falls into that category, along with Apple, Sony, and some others, so it is difficult to much these companies in terms of stature.
Samsung has done great in terms of electronics gadgets and right now they are eyeing a mass production of chips within the next few years, which means that the company will be soon adding another feather to its cap.
It is not that Samsung is trying out for chips manufacturing now. It is just that it is better known for its smart gadgets and not so much for chips. The company's chip manufacturing business unit has claimed recently that the advanced chips production will be tripled to the original capacity by 2027 as the demands are very high.
Samsung has a huge task at hand as its target is mass production of 2-nanometre technology chips by 2025, which is just a few years away and if you add 1.4-nanometre chips by 2027, it becomes difficult to manage things out as the applications it is being created for involves Artificial Intelligence.
It was in June 2022 that the production for 3nm chips started and Samsung is already in talks with other consumers for a joint collaboration, which includes Elon Musk's Tesla, Qualcomm, AMD, among others.
It needs to be mentioned that Samsung Electroics is the world's largest memory chip maker, which is why it sometimes falters in meeting the high expectations of their clients especially when it comes to foundry yields.
Even the demand for 5nm chips that are technologically advanced are increasing, which is not quite good given the inflationary pressures that have befallen tech giants like Samsung  due to long term expansion of Artificial Intelligence, High Performance computing, automotive apps, 5G and 6G services.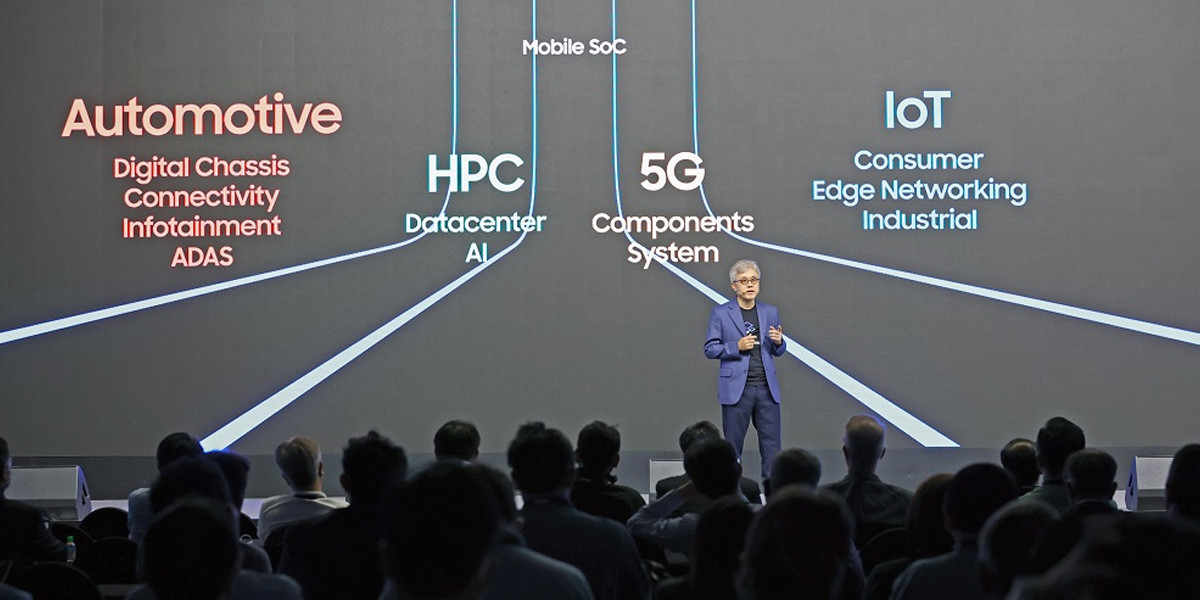 Conclusion
The current situation doesn't look good as many inside sources reveal that even if all planned investments are carried out with successful results, the industry may not able to meet the demands and it is a matter of great concern for the makers.
The operations for chip production will begin in 2024 for which Samsung Electronics has already laid out the blueprint on how to follow through on the model so as to achieve results in the shortest possible time.
Also Read: Samsung Galaxy S-series Images Leaked; Similar Designs Noticed